National Park Service Celebrates 101st Birthday! at Lowell National Historical Park August 25, 2017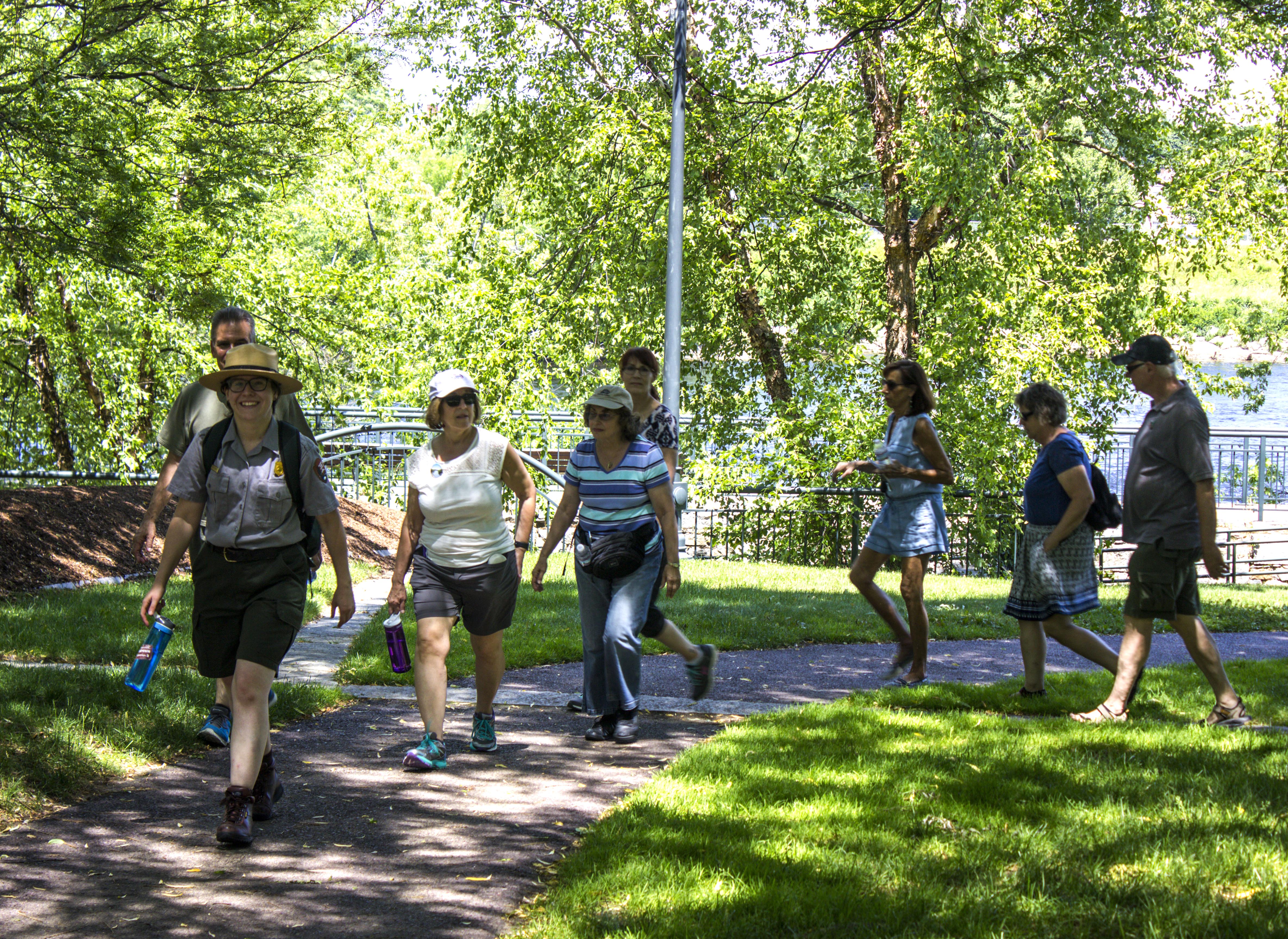 News Release Date:
August 18, 2017
Contact: Phil Lupsiewicz, 978-275-1705
LOWELL, MA —This year marks the 101
st
anniversary of the National Park Service, and Lowell National Historical Park will join the other 400+ units of the National Park Service in celebration on August 25
th.
Lowell National Historical Park will offer
free admission
to the Boott Cotton Mills Museum, 115 John Street, Lowell, MA, all day on Friday, August 25 in conjunction with National Park Service Founders' Day. Visitors of all ages are welcome!  
On Saturday, August 26
th
, celebrate Lowell's rich textile history by joining a special Lowell Walks tour titled
Women and the Mills
. This free 90 minute tour will explore the work and lives of the women who provided the bulk of the labor during Lowell's early days. Meet at the Visitor Center at 10:00 a.m. and be sure to wear comfortable shoes and bring plenty of water to drink  
Your City Saturday Celebrates Founders' Day!
 The Tsongas Industrial History Center joins with Lowell National Historical Park in celebrating Founders' Day. Learn how to weave on a loom and find out how cloth was made by hand. Discover and create Lowell Community scenes with your friends. Use the art of weaving in some make-and-take activities for all ages. Drop in any time from 1 p.m. to 4 p.m. on Friday and Saturday. 
The
Your City Saturday 
event is located on the 3rd floor of the Boott Cotton Mills Museum (115 John Street), with free parking at 304 Dutton Street.  
For more information about Lowell National Historical Park visit
www.nps.gov/lowe or call 978-970-5000
. For information about national parks nationwide that are participating in fee free events on Founders' Day, August 25, please visit:
https://www.nps.gov/subjects/npscelebrates/nps-birth
day.htm
Last updated: August 18, 2017