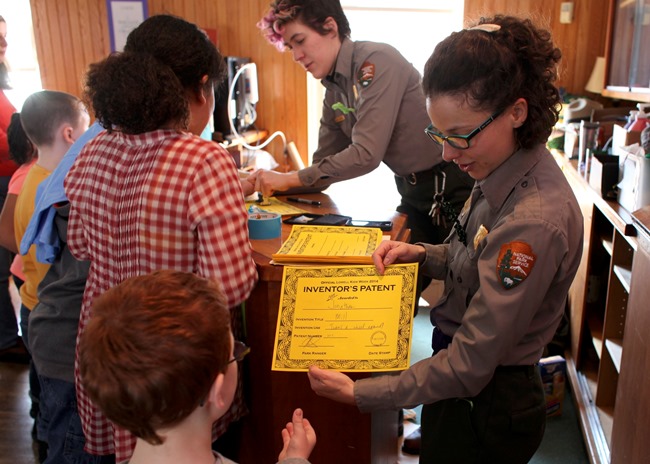 News Release Date:
January 20, 2015
Contact: David Byers, (978) 275-1705
Contact: Emily Levine
Make Lowell Kids Week Your Destination for Free Family Fun,
February 16-21, 2015
Lowell, Massachusetts. —In town for winter break? Make Lowell Kids Week your destination for free family fun in our community! Lowell Kids Week is an annual festival of family activities that getkids involved in the life of their city during February school vacation,February 16-21, 2015. Events are hosted by over twenty partner organizations and take place at locations throughout Lowell.
The complete schedule of events will be available February 1st at www.lowellkidsweek.org. All programs are free, but many require pre-registration –plan ahead and registerearly! Lowell Kids Week offers nearly fifty free programs, serves over 2,000 local kids and their families, and builds connections among a diverse group of local organizations, agencies, and businesses. This year, families will enjoy an exciting variety of new programs, as well as many returning favorites. There's something for everyone, from toddlers to tweens:
●Get active with free ice skating courtesy of the Lowell Recreation Department and Fun with Fitness! at Lowell General Hospital;
●Take a walk on the wild side with the Lowell Parks and Conservation Trust, and take a virtual vacation to National Parks across the country at Lowell National Historical Park;
●Fire up your imagination with historical "art-ventures" and museum explorations at Lowell National Historical Park, kite making with kite artist Glenn Davison, and weaving at the Tsongas Industrial History Center;
●Take in a show with performances by the Angkor Dance Troupe, and movies with the Lowell Film Collaborative (at the Luna Theater) and Lowell Senior Center;
●Try out a new skill, from healthy snack-making at Stop & Shop to a Board Game Extravaganza with the Justice Resource Institute!
Find details for these and many other exciting programs at www.lowellkidsweek.org/, beginning February 1st. Lowell Kids Week is just one part of the exciting family programming planned for the upcoming year at Lowell National Historical Park. Stop by the Visitor Center at 246 Market Street to learn more about park offerings, including Your City Saturdays, the Junior Ranger program, Boott Cotton Mills Museum, Mill Girls and Immigrants Exhibit, ranger-led tours, and special events throughoutthe year.
For more information on Lowell Kids Week, visit www.lowellkidsweek.org, or contact Lowell National Historical Park at (978) 970-5000 or email Ranger Emily Levine at emily_levine@nps.gov. For more information about Lowell National Historical Park visit www.nps.gov/lowe or call (978) 970-5000.
Lowell Kids Week is presented by the American Textile History Museum, Angkor Dance Troupe, independent kite artist Glenn Davison, Enterprise Bank, Girl Scouts of Eastern Massachusetts, Girls Incorporated of Greater Lowell, JRI GRIP Community Based Services, Lowell Film Collaborative, Lowell General Hospital, Lowell National Historical Park, Lowell Parks & Conservation Trust, The Luna Theater, Merrimack Valley Time Exchange, Lowell Recreation Department, Lowell Humane Society, Lowell Senior Center, Lowell Telecommunications Corporation, Pollard Memorial Library, Stop & Shop, Tsongas Industrial History Center, UNICEF USA, and other partners to be announced.
-NPS-