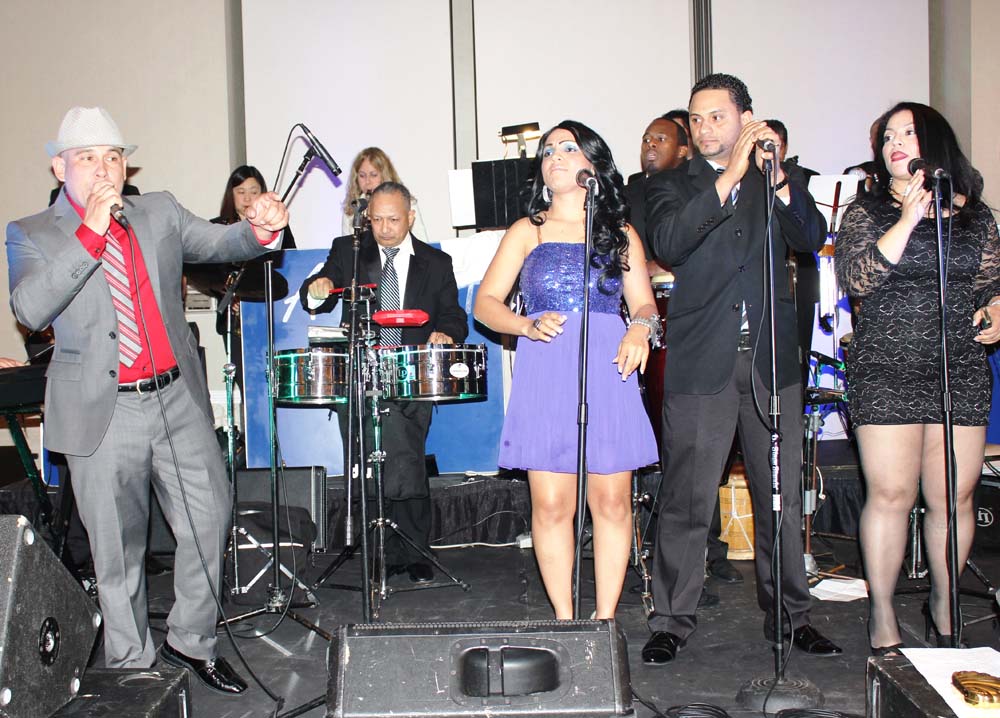 News Release Date:
February 6, 2013
Contact: Maggie Holtzberg, 978-275-1719
Contact: Phil Lupsiewicz, 978-275-1705
Lowell, Massachusetts.In its early days, bachata was unofficially banned from radio play and concert halls by those in power. Eventually, bachata's popularity could not be denied. Come find out why!
Learn the basics of bachata and merengue dance of the Dominican Republic with Park Ranger Victor Medina. Then listen and dance to the music of Alexander el Cantante and his Quinteto for a spectacular night of traditional bachata, merengue, and other music from the Dominican Republic. Seating will be provided, however ample space will be left open for dancing.  
Born in Venezuela, Alexander Faria began singing and performing as a child. He came to Boston in 1995 and has been active in the Latin music scene ever since. Bachata, which is both a genre of music and a type of dance, originated in the Dominican Republic during the early parts of the last century, later spreading to other parts of Latin America and Mediterranean Europe.
The Lowell Folklife Series program is free & open to the public. Dance lessons with Ranger Victor Medina @ 7:00 pm; live music @ 8:00 pm Saturday, February 23, 2013, at the Counting House, Boott Cotton Mills Museum at Lowell National Historical Park, 115 John Street, Lowell, MA. For information on the event visit http://blog.massfolkarts.org/blog/ or call Maggie Holtzberg at 978-275-1719. For more information about Lowell National Historical Park visit www.nps.gov/lowe or call 978-970-5000.