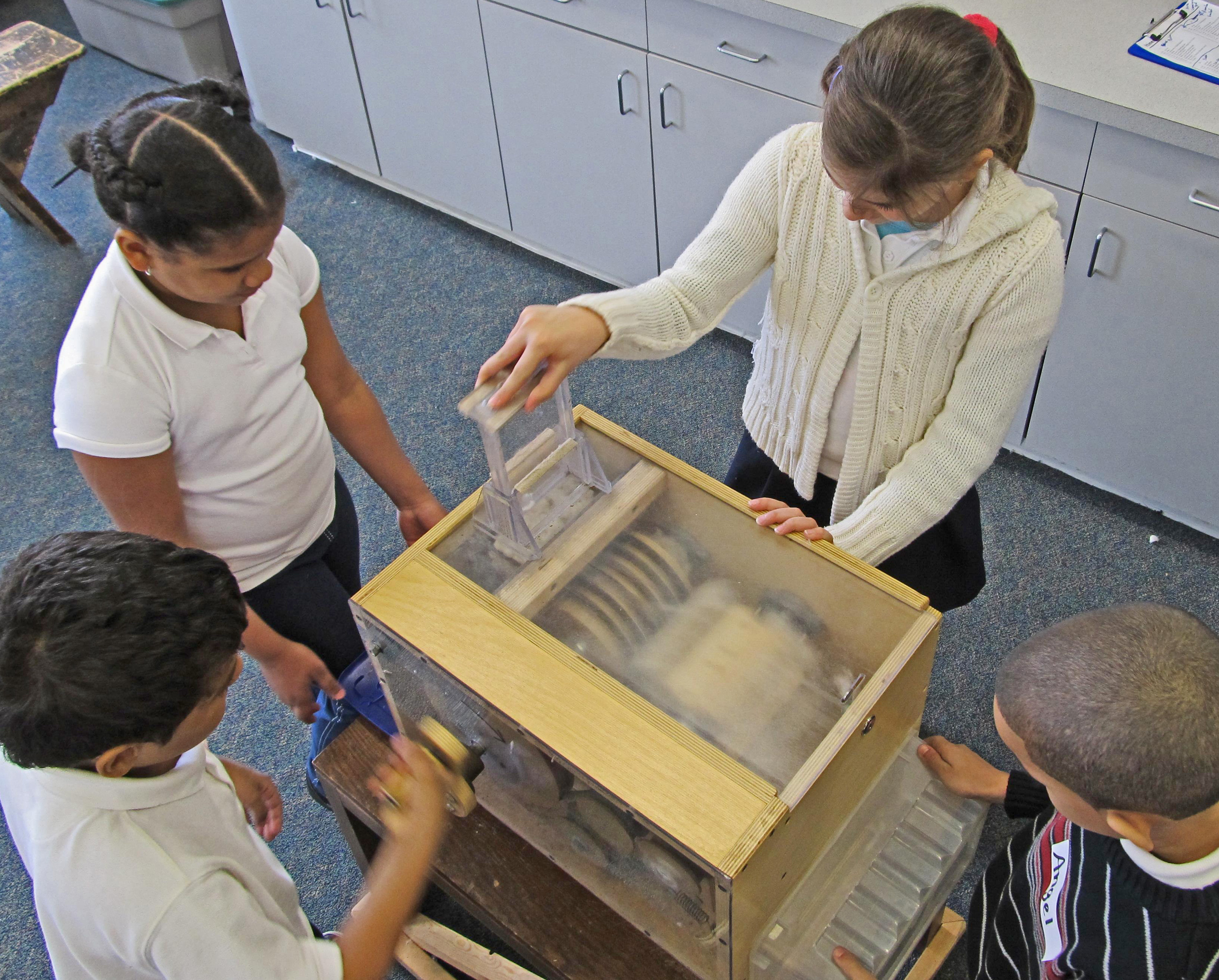 News Release Date:
May 14, 2012
Contact: Phil Lupsiewicz, 978-275-1705
Lowell, MA -Three hundred third graders from Lawrence, Massachusetts, learned stories of the American Industrial Revolution by participating in the "hands on" Change in the Making program at the Tsongas Industrial History Center in Lowell. Through participation in this program, students explore firsthand the continuing changes in the way people work, live, and use the land.

Throughout the program, students debated, as 19th century workers did, whether they would want to leave the farm for life in the Mills of Lowell. Through this experience, these students saw many parallels with children of the past, and agreed that it would be worth leaving home- if their work could help to support their families.
Visiting Lowell National Historical Park and the Tsongas Industrial History Center through a 2012 Youth/School Transportation Grant, the students from Guilmette, Wetherbee, and Bruce elementary schools in Lawrence, took part in this educational program, funded by the Northeast Regional Office of the National Park Service. The Tsongas Industrial History Center is a partnership among Lowell National Historical Park and University of Massachusetts Lowell's Graduate School of Education.