Dickens and Massachusetts: A Tale of Power and Transformation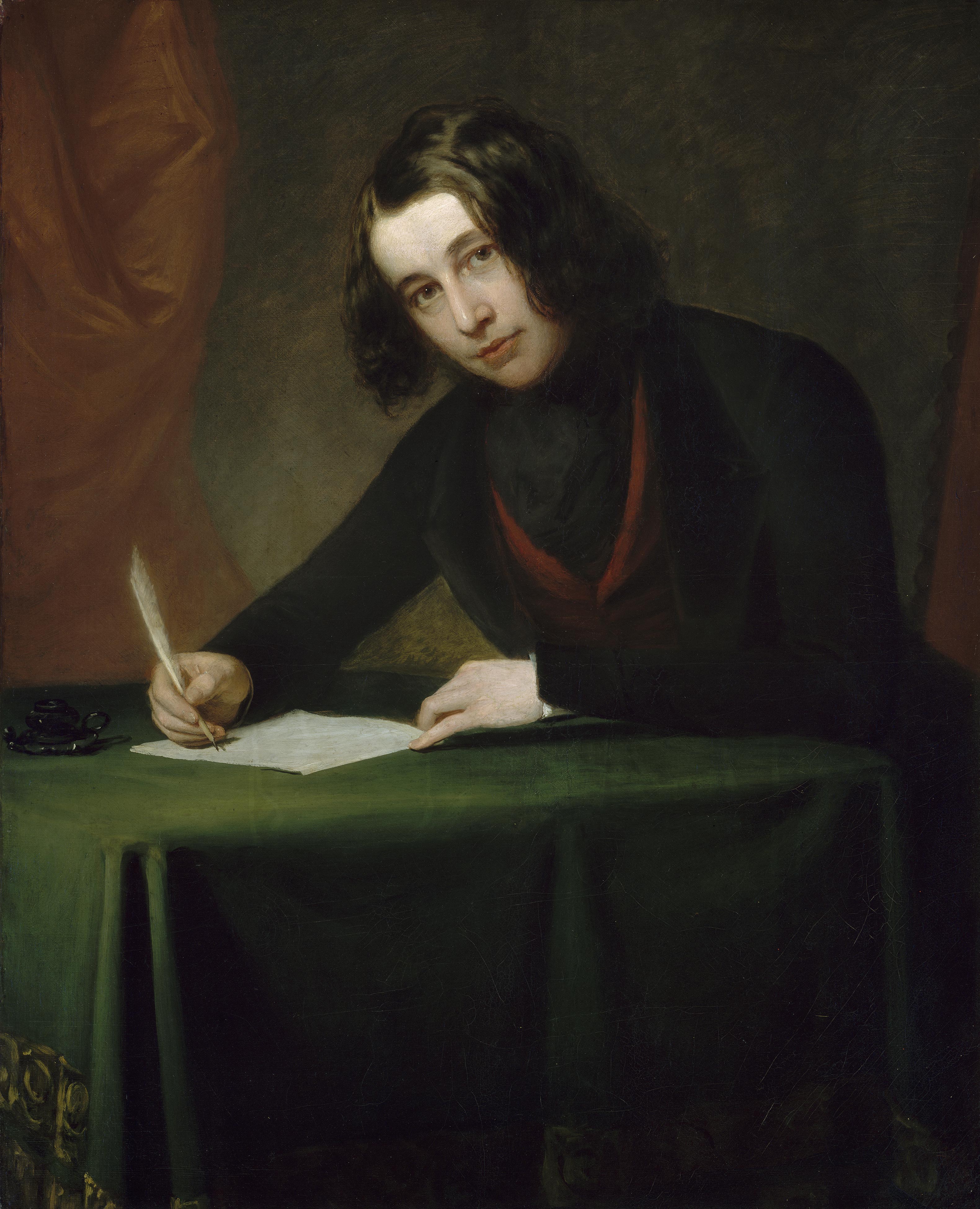 News Release Date:
March 12, 2012
Contact: Phil Lupsiewicz, 978-275-1705
Contact: David Blackburn, 978-970-5055
Lowell, MA -Lowell National Historical Park will be host to an interactive exhibition entitled "Dickens and Massachusetts: A Tale of Power and Transformation" opening on March 30, 2012 from 5p.m.-7p.m. The free exhibit will feature a rich collection of rare Dickens artifacts on loan from the Charles Dickens Museum in London, England, the Museum of Fine Arts, Boston, the American Antiquarian Society, the New York Public Library, the Fellman Collection at Worcester Polytechnic Institute, the Perkins School for the Blind, and other institutions.
Not yet 30 when he first traveled to America, Dickens cut a romantic figure: long-haired and clean-shaven, with a taste for flashy clothing and jewelry, he looked like a Victorian rock star-and Americans quickly caught Dickensmania. Crowds lined the streets, hoping to catch a glimpse of him and snip off a lock of his hair or piece of bearskin jacket.Massachusetts plays a small but significant part in the Dickens story. He visited the state twice, first as a rising literary star in 1842, when his tour of North America began in Boston and Lowell; and then again in 1867-68, when he returned to give a series of wildly popular public readings throughout Massachusetts, New England, and the United States.
Dickens in Lowell is sponsored by Lowell National Historical Park and the University of Massachusetts Lowell, in partnership with the Tsongas Industrial History Center, Cultural Organizations Of Lowell (COOL), Worcester Polytechnic Institute, the Charles Dickens Museum, and other institutions. Generous support was provided by the Theodore Edson Parker Foundation and the University of Massachusetts President's Office. The exhibit opening, co-sponsored by COOL will be at the Boott Cotton Mills Museum gallery, 115 John Street, Lowell MA. The exhibit will run from March 30 to October 20, 2012 and will be open daily from 10 a.m. to 4:00 p.m. For more information, please call 978-970-5000 or visit www.nps.gov/lowe
Last updated: February 26, 2015