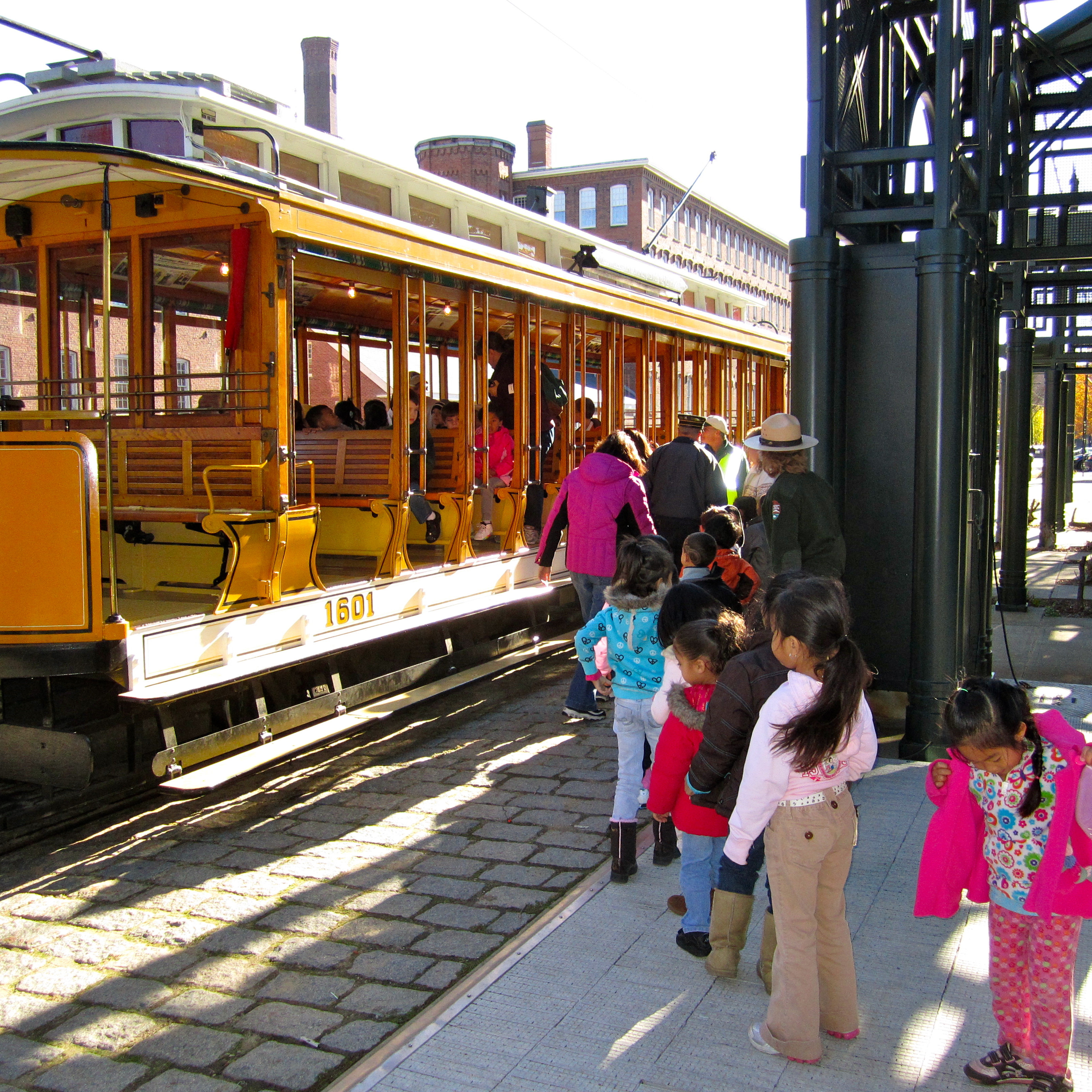 News Release Date:
October 26, 2010
Contact: Phil Lupsiewicz, 978-275-1705
Lowell, MA —Students from the C W Morey Elementary School came by Lowell National Historical Park for a trolley tour and to share a song on Monday, October 18.

A large and very excited gathering of 100 kindergarten children visited the park for a "One-Way" special ride. The school has written a song especially for the Lowell National Historical Park trolley.  After boarding the trolley at the Boott Mills, the group moved through downtown aboard two trolleys waving to everyone they saw. Along the way, Lowell's unique features were showcased and provided the children the chance to appreciate their city.   "For all of our students this rich experience provides a wealth of material for their writing, drawing and storytelling back in the classroom." said Danielle Savoie, Morey School Kindergarten teacher. After their arrival at Mack Plaza along Dutton Street, they rounded out their City of Lowell tour with a visit to police headquarters, the fire station, and library. The students will be talking about this day's experiences throughout the year.
For more information about Lowell National Historical Park visit www.nps.gov/lowe or call 978-970-5000.