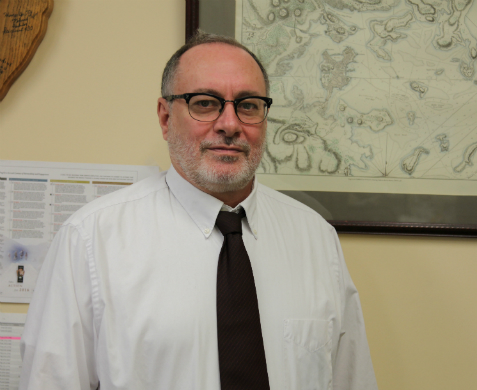 News Release Date:
December 3, 2015
Contact: Phil Lupsiewicz, 978-275-1705
Lowell, Massachusetts. —Superintendent Celeste Bernardo announced today that Charles Tonetti has joined Lowell National Historical Park's (LNHP) management team as Park Architect. Mr. Tonetti's expertise directing a complex program of historical architecture preservation will complement the diverse built environment of Lowell's industrial past while moving the city into the 21st century.
Until his recent arrival in Lowell, Mr. Tonetti had served at Independence National Historical Park in Philadelphia since 1999, most recently as Senior Historical Architect. He won the prestigious Appleman-Judd-Lewis Award for Excellence in Cultural Resource Management for the Northeast Region of the National Park Service in 2012 for the rehabilitation of the Independence Hall Tower. Prior to that, he was assistant Director of the Architectural Division of Texas Historical Commission and the Preservation Architect at Historic Districts Landmark Commission in New Orleans." said Superintendent Bernardo.
A graduate of Syracuse University School of Architecture, Mr. Tonetti has had experience in the public and private sectors in the historic preservation field.He maintains active membership in numerous professional organizations includingAssociation of the Association for Preservation Technology International .