Calling Track & Military Cadence Calls: How a Southern African American Tradition Influenced Basic Training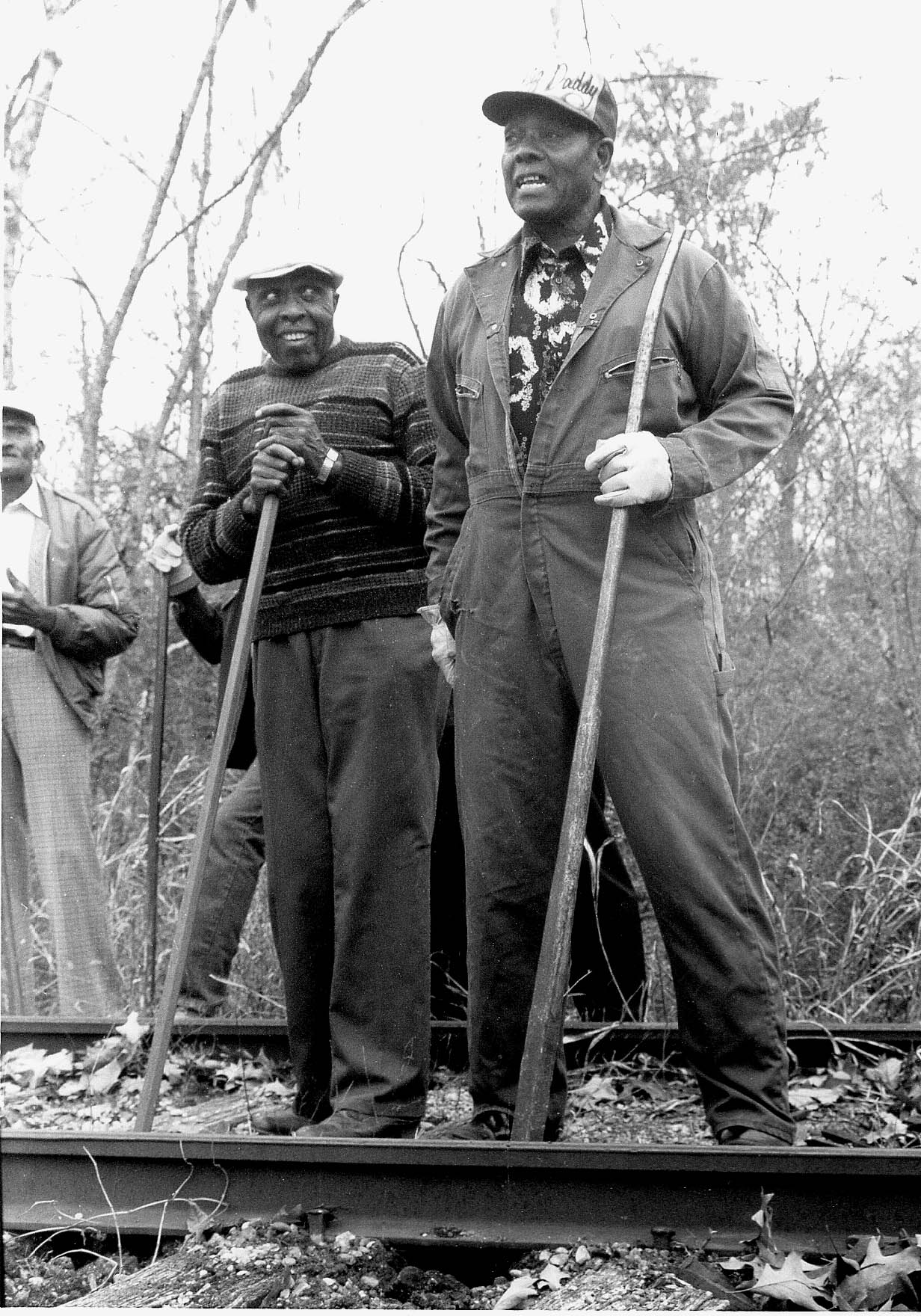 News Release Date:
February 16, 2011
Contact: Phil Lupsiewicz, 978-275-1705
Contact: Maggie Holtzberg
Lowell, MA — On Sunday, February 27, 2001 at 2:00pm, Lowell National Historical Park & the Lowell Film Collaborative present this program which examines the role of African American work chants, an oral tradition once common throughout the American south, and how they were introduced into modern military basic training. The program begins with a screening of the documentary Gandy Dancers, followed by a discussion led by the film's co-director, Maggie Holtzberg. With the help of a historic sound recording, she will reveal a little known fact about how modern cadence calls were incorporated into the standard physical training of military recruits. In addition to screening examples of modern cadence calls, a live demonstration by a military drill sergeant will round out this lively program.
Ever since the industrialization and mechanization of labor, there has been less need for the singing of work chants. But back in the day, a special kind of singing helped work get done, whether it was sea chanteys used to raise sails, Scottish waulking songs used to work wool, or agricultural work chants to hoe cotton or cut timber. In the deep south, such work chants were common among African Americans who were labored under extremely harsh conditions. Singing work chants helped coordinate movements and build on collective strength. It also ensured safety while men were working in close formation with heavy tools. And, these work chants uplifted the men's spirits. Modern cadence calls provide many of the same benefits. Similar to the railroad workers' chants, military cadence calls are a way to take one's mind off strenuous tasks, vent dissatisfaction, or  mock one's superiors by boasting, poking fun, or singing dirty.
The free program is offered as part of the 2011 Lowell Folklife Series and will take place at the Lowell National Historical Park Visitor Center at 246 Market Street, Lowell MA (with parking at 304 Dutton Street) beginning at 2:00pm. For more information on this and other programs offered at Lowell National Historical Park, please visit us at www.nps.gov/lowe.
Last updated: February 26, 2015