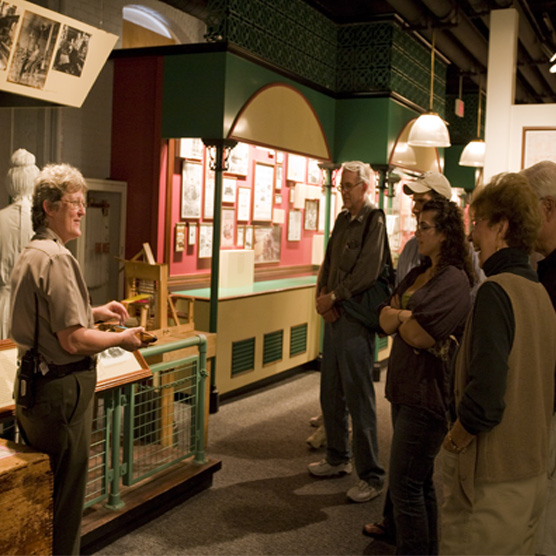 News Release Date:
January 11, 2012
Contact: Phil Lupsiewicz, 978-275-1705
Lowell, MA - Lowell National Historical Park is waiving museum fees at the Boott Cotton Mills Museum January 14 -16, 2012."From Independence Hall to our newest national park, the Martin Luther King Jr. Memorial, our national parks tell the story of America, from the beauty of our land to our struggle for freedom and justice," Secretary of Interior Ken Salazar said. "Whether or not it's during one of the 17 fee free days next year, I encourage everyone to visit a park near them and enjoy the remarkable landscapes and historical and cultural sites that are unique to our great country."
The 2012 fee-free dates will be the weekend of Martin Luther King, Jr. Day (January 14-16), National Park Week (April 21-29), Get Outdoors Day (June 9), National Public Lands Day (September 29), and the weekend of Veterans Day (November 10-12).
The Boott Cotton Mills Museum at Lowell National Historical Park is open daily from 9:30 am to 4:30 pm at 115 John Street.Visitors are encouraged to begin their visit to the Park at the Visitor Center, 246 Market Street. While there, information is also available about many other park offerings and cultural attractions in the City.
For more information about Lowell National Historical Park visit www.nps.gov/lowe or call 978-970-5000. For information about national parks nationwide that are participating in fee free events during these same weekends, please visit https://www.nps.gov/npweek/