Your City Summer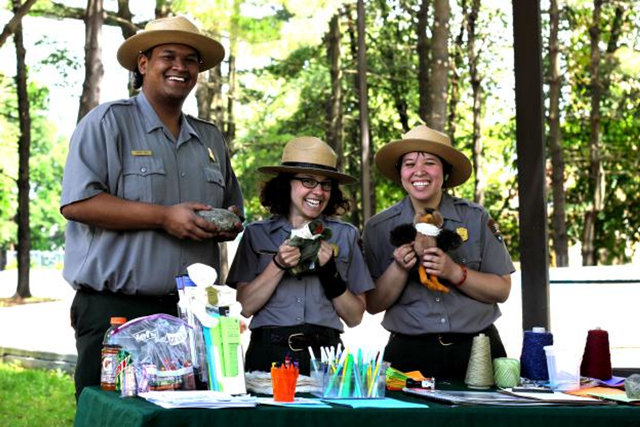 Come hang out with park rangers, get creative, and explore your city's stories!
Come experience history and fun for the whole family at Lowell National Historical Park! Our popular series of family programs, Your City Summer, returns to your neighborhood national park this Saturday, June 18, and will continue through September 3 –giving you plenty of opportunities for fun in downtown!
Join us on Saturdays from 11AM-12PM at the Park Visitor Center, at 246 Market Street, Lowell, MA. Our free parking for visitors is located at 304 Dutton Street, Lowell, MA. Although Your City Summer programs are offered on a free, drop-in basis, families should arrive by 11AM and plan to participate for the complete hour. Activities are geared for families with children ages 4- 11, but all are welcome! Please note that there will be no Your City Summer activity on Saturday July 30th due to the Lowell Folk Festival.

Your City Summer activities aim to inspire creativity in the next generation of National Park stewards, and to engage families in hands-on investigations of Lowell's unique stories, past, present, and future. Lowell played an important role as the country's first major planned industrial center in the 1820s, and continues to reflect cycles of creativity, industry, immigration, and innovative urban planning. New to this year, we will be celebrating the National Park Service Centennial by connecting our stories and activities to other National Park Service sites around the country. As we create and explore during Your City Summers this season, we will also be building a "Pop-up Museum" in the Visitor Center. Come back every week to add to the museum exhibit!

While you're downtown, make a day of it! Family-friendly activities at Lowell National Historical Park include canal boat tours, museum demonstrations, the Junior Ranger program, and trolley rides.
Last updated: June 17, 2016