Mass Parks Student Career Intake Program SCIP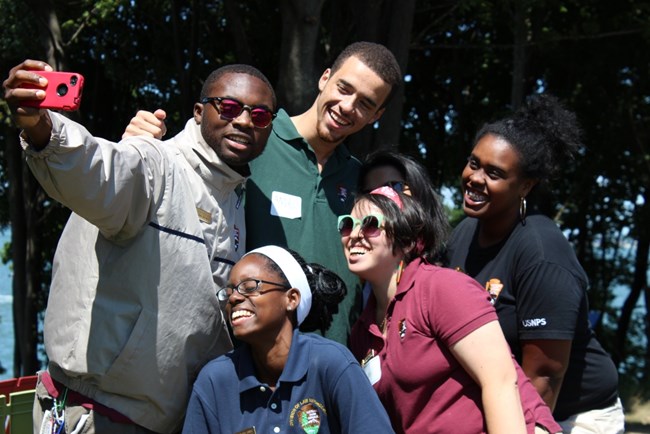 The Mass Parks Student Career Intake Program or SCIP provides a structured progression of career training for promising local youth from urban and underserved communities. Participants who have demonstrated leadership potential, a stewardship ethic and a strong interest in pursuing a career in the NPS progress through a rigorous immersion in mission engagement, career exploration and leadership development activities.
Interns visit many national parks in Massachusetts, engaging with 75 + NPS professionals, volunteers and interns to explore career opportunities in the fields of natural resources, cultural resources, interpretation, law enforcement, the traditional arts, education and partnerships. These personal interactions promote networking and develop an increased understanding of the NPS mission.
SCIP currently has 14 active members at six park sites. Five interns have been hired into permanent positions in interpretation, administration and maintenance and one eligible for conversion into a dispatch position in 2014.
SCIP Evaluation Model
The NPS Conservation Study Institute and the University of Vermont created a report documenting the development of SCIP to serve as guide for successful urban youth intake program development. The report shares intern perspectives, lessons learned and informs future program development.
Contacts:
Kelly Fellner, National Park Service Northeast Regional Office, Youth and Volunteer Coordinator
Amy Glowacki, Youth Program Coordinator, Lowell National Historical Park
Last updated: April 19, 2018