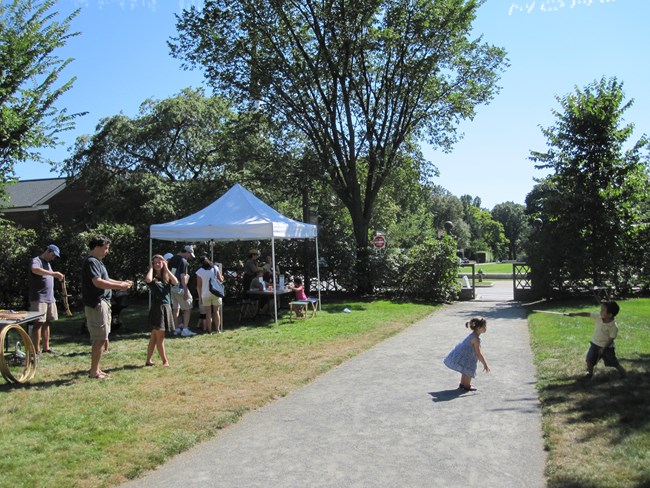 Every Saturday afternoon from June 30th through September 1st, the site hosts its weekly Family Saturday event on the Longfellow lawn.
Join park staff from noon - 4 pm to partcipate in hands-on-history activities that bring the past to life. Try your luck at games kids played in the 18th and 19th centuries, create your own arts and crafts to take home, and enjoy a summer day at the park.
Free and open to the public, no reservations required. History explorers of all ages welcome.