Be A Junior Ranger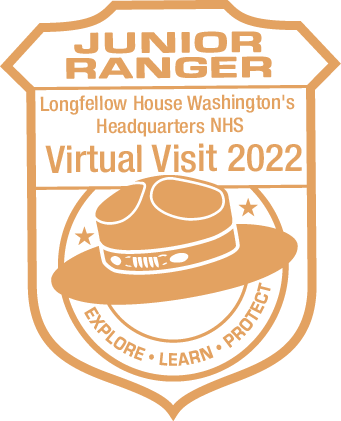 Earn your Junior Ranger badge by completing as many activities as you can in one of the books below - in person or virtually!
Explore the house and grounds via our website, learn about the Revolutionary and literary history of the site, and pledge to protect your National Parks! When you're done, email us so we can mail you your Junior Ranger badge.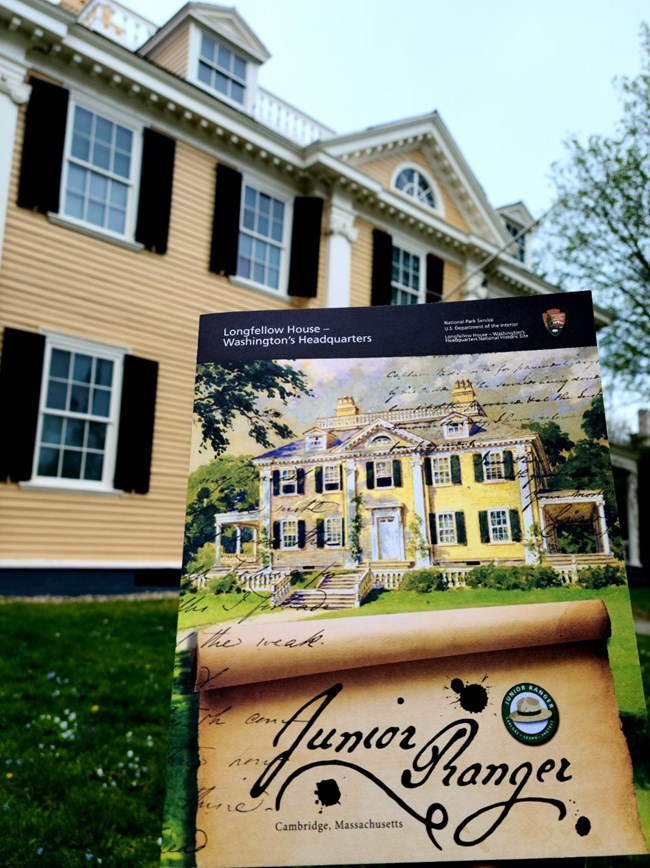 Junior Ranger
Check out our new Junior Ranger book, debuting October 2020! This booklet is designed to be completed in conjuction with a house tour, but can also be completed at home when the site is closed using some creativity and our website. Learn about Henry Longfellow's family and poetry, George Washington, the history of slavery at the house, historic preservation, the gardens, and more. Download your booklet here (PDF 6.16 MB).
The Road to Revolution
If the site is not open, or if you'd like to stretch your legs a bit, we offer a walking tour Junior Ranger booklet for 10-16 year-olds that will take you on a short exploration of the house and its surrounding neighborhood. See what old Cambridge was like in the days leading up to the American Revolution! You can pick up a copy at the Visitor Center or download and print your own booklet (PDF).


Last updated: February 28, 2022