General Grant Tour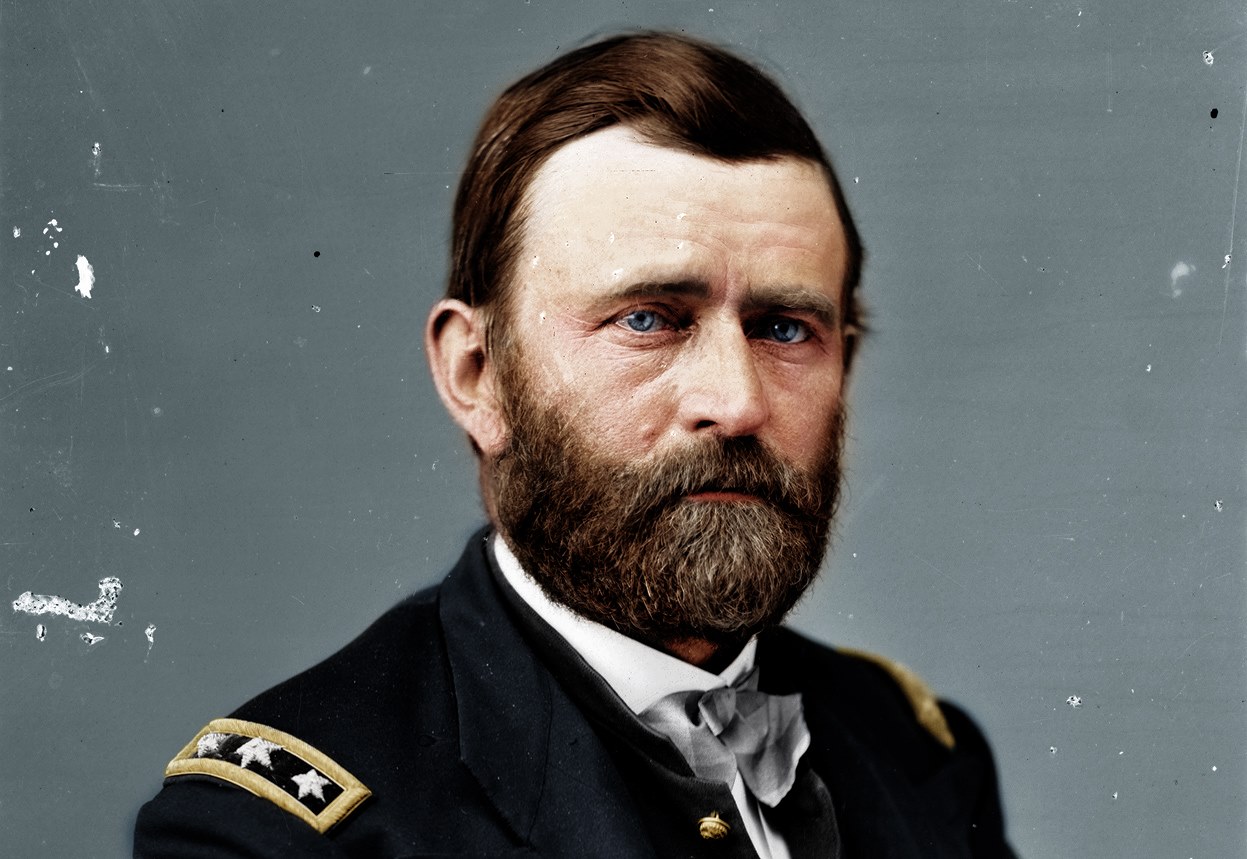 When the Civil War began, Ulysses S. Grant was a poor man, a veteran of the Mexican War and a failed farmer and business owner. When it ended four years later, he was the commander of one of the largest armies on the face of the earth, hailed as the man who'd saved the Union, and would eventually become two-term President of the United States.

Though he would bring about ultimate victory in the East at Richmond and Appomatox, Grant's reputation would be forged through his command of his armies in the West. It was at Fort Donnelson that Grant first showed his ability to lead a successful campaign. It was Shiloh that demonstrated his sheer tenacity and cool under pressure. And it was at Vicksburg and Chickamauga that Grant proved he could lead an army to ultimate victory.

Starting from Grant's former home near St. Louis, Missouri, this tour follow's General Grant's footsteps across six battlefields, five states, and over a thousand miles. Across this tour, you will visit the sites of several of the most pivotal battles of the Civil War, and learn more about the man whom William Tecumseh Sherman described as "The greatest soldier of our time, if not all time."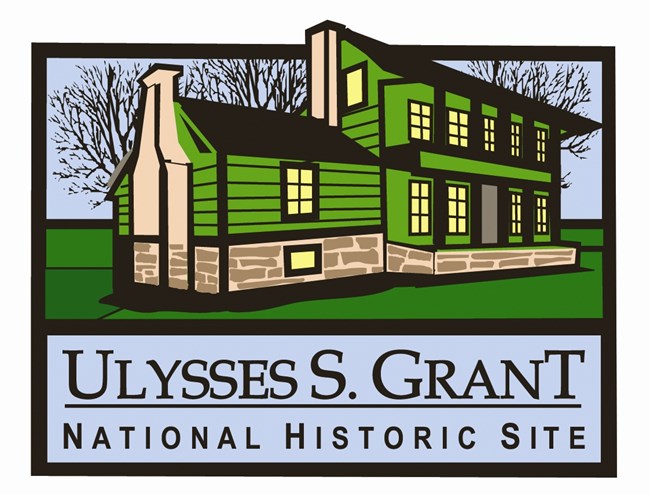 Located at the nexus of the Mississippi and Missouri Rivers, for many years St. Louis was one of the most important and prosperous cities in what was then the American West. Stationed in St. Louis after graduating West Point, it was here that Ulysses S. Grant met his wife-to-be, Julia Dent, and it was here at her family home, White Haven, that Grant attempted to make a living as a farmer after leaving the Army from 1854 to 1859.
The Ulysses S. Grant National Historic Site features five historic structures on the ten acres that remain of the original family estate, including the family home, White Haven. Entrance to the site is free, as are tickets to tour the main house. Call (314)842-1867 to make reservations, as well as for additional information and specific details about group program offerings.
Other attractions: St. Louis features a tremendous number of attractions, the famed Gateway Arch at Jefferson National Expansion Memorial, the City Museum, and the Missouri Botanical Garden. In addition, Grant's hand-built log cabin, Hardscrabble, may be viewed and toured at nearby Grant's Farm.
Time to next stop: Approximately 4.5 Hours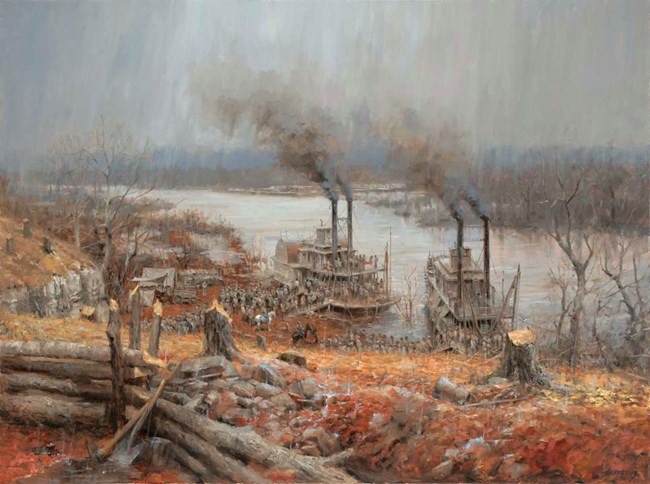 Built to cement Confederate control over Tennessee, Fort Donelson was one of Grant's first major obstacles as a commander-and in February of 1862, its capture became one of his first major victories.
Today, Fort Donelson National Military Park encompasses over 1000 acres on the shore of the Cumberland River in Tennessee. The park contains restored sections of the original fort, a visitor center, and over five miles of walking trails.
Time to next stop: 2.5 Hours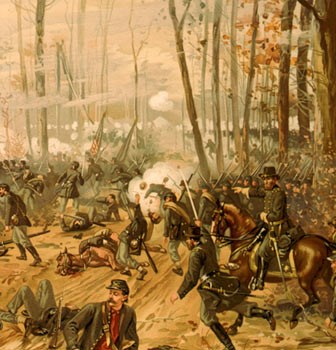 In April of 1862, Grant'ss objective was to drive into Mississippi with the Army of the Tennessee and take the vital town of Corinth, which contained a vital railroad crossing connecting the east and the west halves of the Confederacy. Unbeknownst to Grant, Confederate forces under the command of Albert Sydney Johnston had begun marching up to oppose him-and with a surprise attack on the morning of April 6th, 1862, the Battle of Shiloh began. Though Grant's forces were pushed back to Pittsburg Landing on the bank of the Tennessee River, his forces managed to hold off the confederate assault-and in the morning, with fresh reinforcements from Union General Don Carlos Buell and his Army of the Cumberland, Grant was able to push back against the Confederate forces and send them retreating. In the end, though both armies had taken heavy casualties, Grant's forces held the field-and his reputation as a fighter was made.
Established in 1894, Shiloh National Military Park remains one of the best preserved and most pristine Civil War battlefields. Covering 5,000 acres, the Battlefield includes miles of hiking and driving trails, and features countless monuments and historic markers. In addition, the Park fully encompasses the Shiloh Indian Mounds National Historic Landmark, which include the visible remains of a thousand-year-old settlement built by the Mississippian Native Americans.
Time to next stop: .5 Hours

After the Battle of Shiloh, Union forces marched on Corinth, besieging the town and its Confederate defenders. After a month, they captured the town, and under Grant held it against Confederate counter-attacks.
Part of the wider Shiloh National Military Park, the Corinth Civil War Interpretive Center is built on the former location of Battery Robinette, one of the key sites of the Battle of Corinth, and features a partial reconstruction of the city's fortifications.
Other attractions: The town of Corinth also features the Crossroads Museum at the Historic Corinth Depot. While driving south, travelers may also be interested in visiting Tupelo National Battlefield in Tupelo, Mississippi, or driving the historic Natchez Trace Parkway.
Time to next stop: 5 hours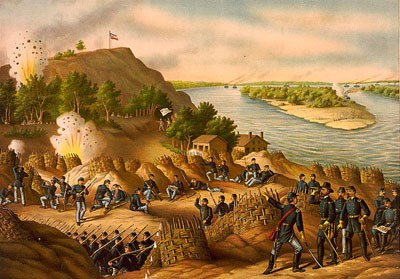 Hailed as "The Gibraltar of the Confederacy", Vicksburg was the last and most formidable Confederate bastion on the Mississippi. Perched on high bluffs above the river, the guns of Vicksburg singlehandedly prevented the Union from cutting the Confederacy in two-until Grant, in a bold maneuver, floated his troops past the guns, besieged the city, and forced a surrender only one day after the Battle of Gettysburg.
Vicksburg National Military Park features miles of historic trenches and earthworks, tour roads, and walking paths. It also features the USS Cairo, a Union ironclad gunboat sunk during the war and raised a century later.
Other attractions: Nearby Jackson, Mississippi features a number of museums and historic sites, including the Mississippi Museum of Natural Science and the Mississippi Agricultural and Forestry Museum.
Time to next stop: 6.5 Hours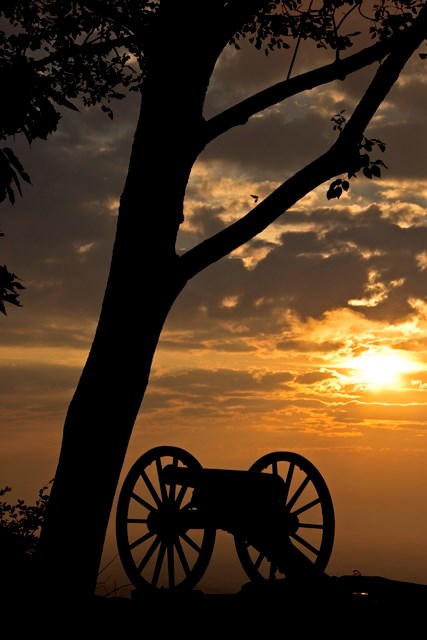 After the disastrous Union defeat at Chickamauga, the surviving forces of the Army of the Tennessee fell back to Chattanooga, Tennessee, a vital rail hub. As they were besieged by Confederate forces, the newly promoted Major General Grant maneuvered his forces to break the siege and push the Confederates out of Tennessee. In a series of vicious battles around the city throughout October and November of 1863, Grant's forces pushed back against and defeated the Confederate forces, sending them retreating into Georgia and opening the door for Sherman's Atlanta Campaign the following year. With this victory, Grant was promoted to commander of all Union armies, answering only to Lincoln himself, bringing his service in the Western theater of the Civil War to an end.
Both Chattanooga and Chickamauga Battlefields are preserved within the Chickamauga and Chattanooga National Military Park. One of the first National Military Parks to be established, Chattanooga and Chickamauga contain over 5,000 acres of preserved land, including the climactic battlefields of Missionary Ridge and Lookout Mountain.
Other attractions: Chattanooga is home to a number of museums and cultural sites, including the Tennessee Aquarium, the Hunter Museum of American Art, and the Tennessee Valley Railroad.
Last updated: December 28, 2020