Lyon House
Alexander Graham erected this two-story frame house around 1853. In 1856, Graham sold the property to Lemuel Ide, who rented out the house.
According to the 1860 census, the house was rented to Henson Lyon, a farmer. The Lyon family had moved to Sangamon County in 1834 and operated a farm two and a half miles east of Springfield. By 1860, Lyon, his son, Thomas, Huldah Burge and her three children, and three other persons resided in the structure.
By 1866, the Lyon and Burge families had moved. In 1868, the lots and house were purchased by Samuel Rosenwald, father of Julius Rosenwald, who became the well-known U.S. clothier, manufacturer, business executive, and philanthropist. Julius Rosenwald is best known as being a part-owner and leader of Sears, Roebuck and Company, and for the Rosenwald Fund which donated millions to support the education of African Americans, as well as other philanthropic causes in the first half of the 20th century. He was also the principal founder and backer for the Museum of Science and Industry in Chicago to which he gave over five million dollars and served as President from 1927 to 1932.
The Rosenwald family continued to live in the house until 1886. Several owners lived in the structure over the next few years. The exterior of the house was restored in 1970-71 by the City of Springfield and the Rosenwald Foundation, and was incorporated into Lincoln Home National Historic Site soon after.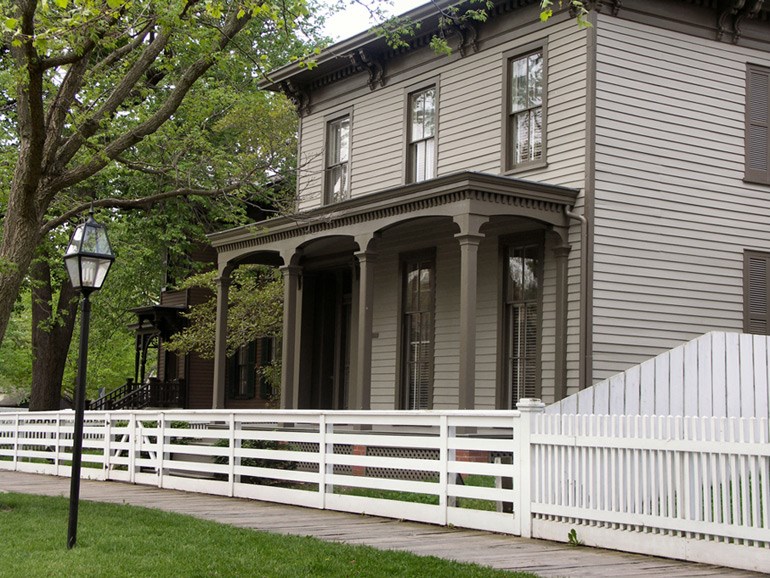 Last updated: April 10, 2015