Lincoln Home Hired Girls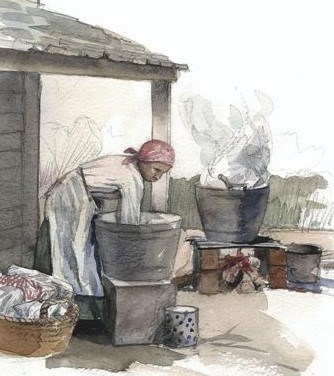 As newlyweds, Abraham and Mary Lincoln did not have much money and lived in rental properties for well over a year after they were married. During that time, Mrs. Lincoln took on the sole responsibility for care of their home while Mr. Lincoln worked to establish his law career. In 1844 they were able to purchase a small cottage at Eighth and Jackson Streets and were later able to arrange for hired help to assist with the intense work that went along with maintaining a home and caring for a family, including a baby son. Most middle-class families had hired help and for the Lincolns the assistance was especially needed during the next seventeen years that saw the birth of three more sons; the expansion of the home to double its size; and the rise of Mr. Lincoln from successful attorney to president-elect. The Lincolns employed help that reflected the population of Springfield, including recent immigrants from Ireland and Portugal as well as African Americans and white employees who had lived in the United States for many years.
The hired girl was not always a girl. Some were women. Their ages ranged anywhere from eight to seventy-five years old. Most of the women were single or widowed. The average pay was between $1 and $1.50 per week. Depending upon the hired help's living situation, a portion of their pay went towards room and board. The general jobs performed by these women would include laundress, cook, governess or childcare provider, seamstress, and server. Other duties were more menial, including making fires, emptying chamber pots, cleaning lamps, and carrying water from the well and cistern. The length of time worked by these women also varied. Some worked for a period as short as two weeks and some as long as ten years.

Some of the hired help lived with the Lincoln family. When the 1850 Census was taken, Catharine Gordon, an 18 year old woman from Ireland, was listed as a resident. The 1860 Census revealed that Mary Johnson, a woman of Irish descent resided at the Lincoln Home. Other hired help that worked for the Lincolns did their work and returned home to their own families. The Lincoln neighborhood and Springfield were very diverse with neighbors and friends of many different backgrounds.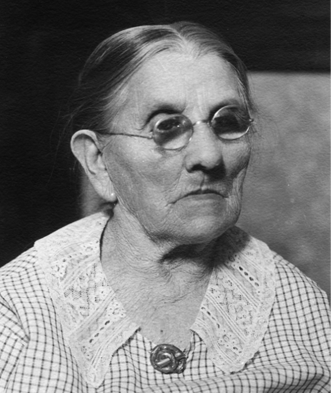 Hired Help from Madeira, Portugal
In November of 1849, 130 people came to Springfield, from Madeira, Portugal to escape religious persecution. This group of exiles established a new Presbyterian church, called Second Portuguese Presbyterian Church and made Springfield home.
Charlotte Rodruiguis was six years old when she arrived in Springfield with her father, Joseph in 1849. Eleven years later, from May until August of 1860,she was a seamstress for Mary Lincoln. She labored from 7 AM until 6 PM working on dresses that Mary Lincoln wore while entertaining guests during Lincoln's candidacy and while he was president-elect. Charlotte married Manuel De Souza in 1860, and lived to the old age of 92.
A poem welcoming the Portuguese
This poem welcoming the Portugese immigrants who arrived in Springfield, Illinois was published in the Newspaper in November 17, 1849 edition of the Illinois State Journal:
THE EXILES
By STUART

A WELCOME warm for the exile band,
Who have left their home on the sunny Isles,
For a free abode is our glorious land,
Where Heaven on hearth and alter smiles.

A welcome warm for the Christian ones,
Who have come, afar, from their sea-girt home,
To find, with Columbia's free-born sons,
A worship free, 'neath a sky-built dome.

Our desolate prairies seem but dreary
And cloudy sky and autumn winds are bleak,
But tyrant nor ????? priest we fear,
In the land which the exiles seek.

Then welcome warm to the Christian band,
Who have left their home in the Sunny Isles,
For a free abode in our glorious land,
Where heaven on hearth and alter smiles.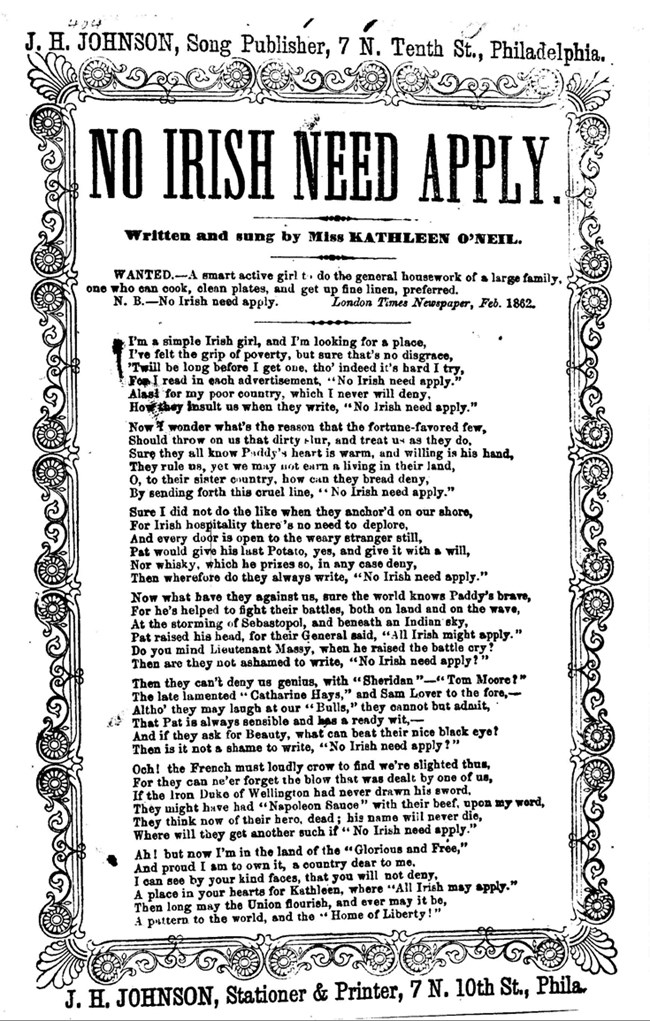 Irish immigrants in the Lincoln Home
The Lincoln's Irish hired help, like so many of their fellow countrymen, had immigrated to the United States in the beginning of the nineteenth century due to harsh conditions in Ireland. Some Americans were fearful of this immigrant group. They were distrustful of their Catholic faith and thought that would bring Irish traditions and influence to the households in which they were working.
One Irish immigrant, Mary Fagan, recalled her time at the Lincoln home. She remembered that she was taken out of school and worked for the Lincolns for 2 weeks when she was 8 years old, and during that time she saw jelly, pig feet, and celery for the first time in her life.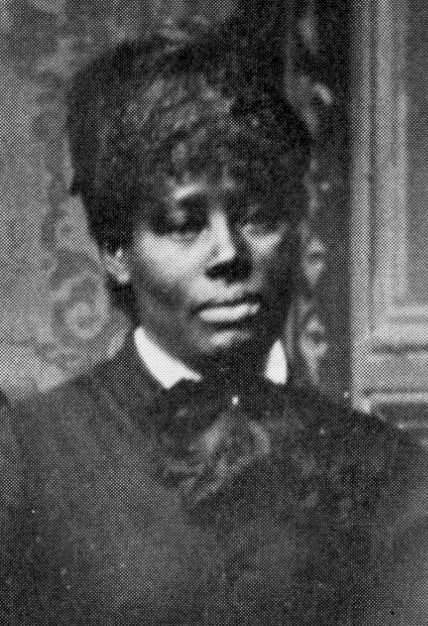 African American Hired Girls
In Illinois, some African Americans entered into an indentured servant contract. This would make young men and women part of a system that some called "legal slavery" until they were 21 if male and 18 if female. An indentured servant in Springfield, a woman by the name of Hepsey, worked for Mary Lincoln's sister, Elizabeth Edwards, while a young Mary Todd was still living at the Edwards home.
Mariah Vance was a free woman when she worked for the Lincolns from 1850 - 1860. She worked for them doing laundry and cooking for ten years. She made "corn pone and bacon," a favorite of the Lincolns. Years later, Robert Lincoln took time out during a business trip to visit Mariah in Danville, Illinois.
Jane Pellum, who was Jameson Jenkins' mother in law, worked for the Lincolns during their time in Springfield. Jenkins was a local drayman and conductor of the Underground Railroad in Springfield, and also lived in the same neighborhood as the Lincoln family.
Bibliography:
Fleischner, Jennifer. Mrs. Lincoln and Mrs. Keckley. (New York: Random House, 2003)
Langum, David J. Sr., Antonio de Mattos and the Protestant Portuguese Community in Antebellum Illinois. (Jacksonville, IL: Morgan County Historical Society, 2006.)
McCaffrey, Lawrence J.The Irish Diaspora in America. (London; Indiana University Press,1976)
Temple, Wayne C. The Taste Is In My Mouth A Little. (Mahomet, IL: Mayhaven Publishing, 2004.)
Last updated: May 10, 2021