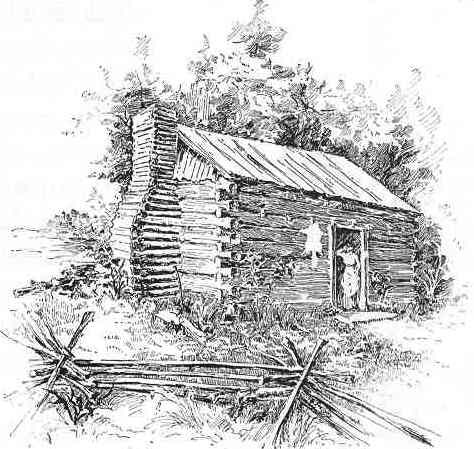 The Lincoln Notebook is a collection of stories, trivia and quotes about Abraham Lincoln.
Abraham Lincoln in Indiana
In the fall of 1816, Thomas and Nancy Lincoln packed their belongings and their two children, Sarah, 9, and Abraham, 7, and left their Kentucky home bound for the new frontier of southern Indiana. Arriving at his 160-acre claim near the LIttle Pigeon Creek in December, Thomas quickly set about building a cabin for his family and carving a new life out of the largely unsettled wilderness. In time, he cleared the fields, improved the cabin and outbuildings, and utilized his carpentry skills to establish himself within the community.