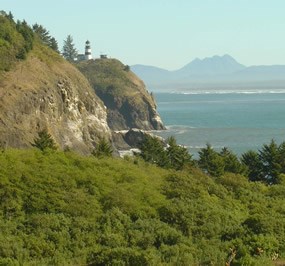 In June of 1998 the park service signed a Cooperative Agreement with the National Weather Service wherein Fort Clatsop would receive a basic Weather Station and would record daily weather observations (maximum and minimum temperatures and precipitation amounts) for the NWS. These observations are reported monthly to the weather service office in Portland, Oregon.

The park's Resource Management Division has compiled weather records for previous years from the NWS internet site for the Astoria Regional Airport, which for many years housed a National Weather Service Station. The Airport is located only about two miles from Fort Clatsop.

The park's climate is mild and wet with annual precipitation averaging around 70 inches. Seasonal and daily temperature fluctuations are minimal. Average monthly maximum temperatures range from 47 to 67 degrees F. Average minimums range from 35 to 53 degrees F.