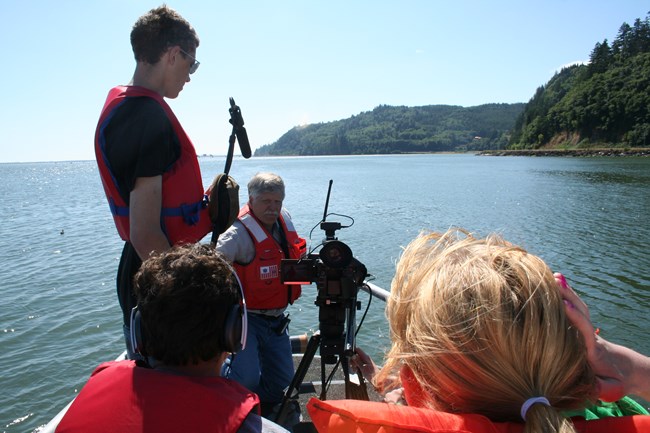 Make a movie in five days! Our fourth annual Teen Film Camp will be August 20-24, 2012 at Lewis and Clark National Historical Park. All 9th-12th graders who have a strong interest in making a documentary film, want to work in a team setting, and like being outdoors are eligible.
Videos made during camp have been presented at special premieres and selected for film festivals in Alaska, Oregon and California. Awards include an honorable mention for the KCTS My Parks Digital Storytelling Competition in Seattle, Washington as well as the Integrative Learning Award from the Young People's Film Festival in Portland, Oregon.
What Happens at Camp?
Ten teens will divide into three teams and make three short films about the park. Professional filmmakers will teach how to shoot, write, narrate, and edit video. Students will also gain skills in sequence imaging, story boarding, developing an artistic eye, and finding the essential ingredients for a good story.
Film camp costs $50.00 and partial and full scholarships are available. To sign up, fill out an application. All new campers will go through an interview prior to camp.
Don't delay!
To see last year's films, go to: https://www.youtube.com/user/Lewisandclarknhp
For questions or further information call 503-861-2471, ext 220 or e-mail us.