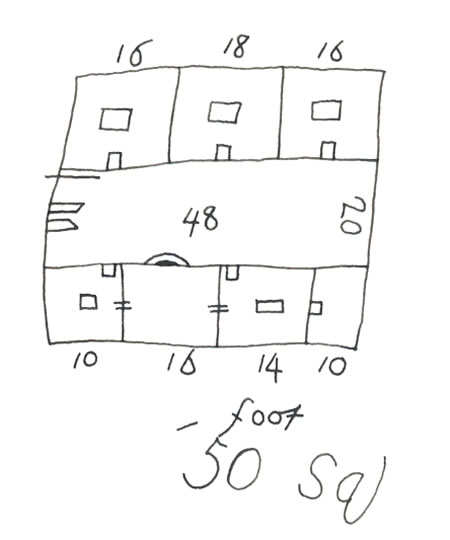 "At this place we had wintered"
Within 10 days of arriving on the coast, the Corps of Discovery decided to leave their storm–bound camp on the north shore of the Columbia River and explore the area to the south where elk were reported to be plentiful. Lewis, with a small party, scouted ahead and found a "most eligible" site for winter quarters. On December 10, 1805, the men began to build a fort about two miles up the Netul River (now Lewis and Clark River). By Christmas Day they were under shelter. They named the fort for the friendly local Indian tribe, the Clatsop. It would be their home for the next three months.
The Corps of Discovery remained at Fort Clatsop from December 7, 1805, until March 23, 1806. During that time, Clatsop and Chinook Indians, whom Clark described as close bargainers, came to the fort almost daily to visit and trade. The captains wrote often in their journals of these tribes' appearances, habits, living conditions, lodges and abilities as hunters and fishermen.
Throughout the winter Lewis and Clark maintained a strict military routine. A sentinel was constantly posted, and at sundown each day the fort was cleared of visitors and the gates locked for the night. Of the 106 days the explorers spent at the fort, it rained every day but 12, and the men suffered from colds, influenza, rheumatism, and other ailments that the captains treated. Clothing rotted, and fleas infested the blankets and hides of the bedding to such a degree that a full night's sleep was often impossible.
With little food in reserve, hunting for meat was all important. The men killed more than 130 elk, 20 deer, and many small animals, including fowl, during the winter. Whale was later added to their diet. For vegetables the men had to be content with various roots, including the wapato, which resembled a small potato. These root foods were brought by the Clatsop to the fort for trade.
Due to the rain the men often stayed indoors engaged in a variety of tasks, from servicing their weapons and preparing elk-hide clothing for the homeward journey to making elk fat candles as light for journal writing. The captains brought their journals up to date, making copious notes on the trees, plants, fish, and wildlife around Fort Clatsop, and drew excellent sketches. Many such descriptions were the first identification of important flora and fauna of the Pacific Northwest. Clark, the cartographer of the party, spent most of his time refining and updating maps of the country through which they had traveled.