Site Certification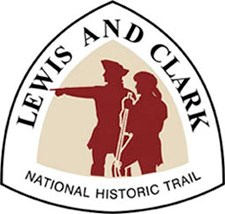 Site Certification Under Legal Review
The 1978 National Trails System Act (NTSA), as amended, provides for a certification process for non-federally protected site segments but does not appear to provide for certification of individual sites. Moreover, after a segment is certified, it is no longer eligible for federal financial assistance from the Trail. It is likely that a new category of recognition will be developed for Trail partners, one which will still recognize their significance and importance and also retain their eligibility for financial assistance through the Challenge Cost Share Program. We will update this web page section as soon as the issue is legally resolved. In the interim, the text on certified sites, below, is for informational purposes only.
*************************************
More than 120 certified sites make up the Lewis and Clark National Historic Trail.
Learn more about what site certifiction means for visitors and for site managers.
Non-federal certified sites, from Oregon to Virginia, are listed here (pdf document).
Last updated: April 10, 2015