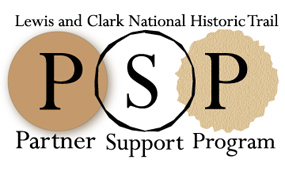 What support does PSP provide?
I'm confused as to what you mean by "Technical Assistance."
PSP provides a broad spectrum of support to partners which includes but is not limited to:
n Technical assistance
n Consultation
n Project and program vision or revisioning
n Facilitation and training
n Funding (with substantial involvement on projects and programs)
n Partnership network development
Does PSP offer grants?
We hope to [undertake a project], and could certainly use some fiscal backing. Would that be something we could apply for?
No, PSP does not offer grants. However, we offer financial assistance with substantial involvement through a Cooperative Agreement.
What is a Cooperative Agreement?
A Cooperative Agreement is used when substantial involvement of the assisting agency is anticipated to further the project or proposal of the recipient. This includes sharing responsibilities for project management, control, direction, or performance. Substantial involvement is separate from and in addition to monitoring fiscal management or reporting requirements of the recipient.
The PSP views Cooperative Agreements as a means of strengthening relationships along the Trail and a way to better meet the missions of all Trail partners.
Who does the Partner Support Program consider a partner?
The National Park Service and the Lewis and Clark NHT values all of the diverse partners along the trail. The Partner Support Program defines partners as non-profit organizations, Federal, State, Local and Tribal governments. Federal partners are not eligible for funding through the current call for proposals. However, organizations affiliated with our Federal partners are eligible.
While PSP desires to nurture and enhance existing partnerships, we welcome the development of new partnerships and encourage new partners to seek PSP assistance.
Our nonprofit has an idea for a program. How do we know if it would be eligible for the PSP program?
The best way to determine if a project or program would be eligible is to first see if it is in agreement with our mission: Lewis and Clark National Historic Trail will work in partnership to protect the Trail for the enjoyment, education, and inspiration of all people.
You may wish to consult with one of the PSP staff by calling 402-661-1820, or emailing us at: e-mail us to discuss ways we may be able to assist.
Our group has a great idea for a project that would tie in well with the Lewis and Clark NHT mission. How do we apply to the PSP program?
First determine the level of support you think is required from the Partner Support Program. There is an application process for projects, consultation or other technical assistance that are likely to need a substantial commitment by our staff. Visit the "Opportunities for Assistance" page to see if there is an active call for projects.

For programs or projects of limited scope, contact a member of the PSP staff at 402-661-1820, or emailing us at: e-mail us to discuss ways we may be able to assist.
Take a look at this Sample Application for more guidance when applying for assistance.
On the SF424 form, it asks for a Catalog of Federal Domestic Assistance number and a Funding Opportunity number. What are these?
The Catalog of Federal Domestic Assistance or CFDA number is a number that indicates there is a legal authority to give assistance. This number is assigned through the National Trails Act and is 15.935. Any assistance given through a national trail will have this number as the CFDA.

The Funding Opportunity number is specific to a particular call for assistance and is only available during an active call.
How do we get started on working with the PSP or learn more about the PSP?
Please contact the PSP team at:
(402)661-1820
Trail Partner Support Program
Lewis and Clark National Historic Trail
601 Riverfront Drive
Omaha, NE 68102