Reach Higher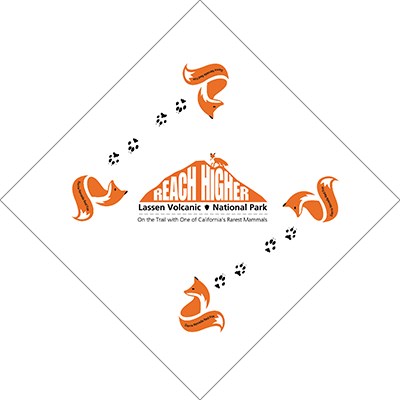 Reach Higher Trail Challenge
The trail challenge program is currently unavailable due to the 2021 Dixie Fire.

Take the Reach Higher Trail Challenge and take your fitness level to new heights! The 2019 Trail Challenge format invited participants to hike at least seven miles in Lassen Volcanic National Park and learn more about Lassen's native Sierra Nevada red fox to earn a commemorative bandana. Are you ready for the challenge?
To participate:
Pick-up a participation brochure at an entrance station, the Loomis Museum, or the Kohm Yah-mah-nee Visitor Center or print a copy at home.
Hike a total of seven miles on any of the 150 miles of trails in the park and write down the date completed and distance of each hike using a table provided in the participation brochure. Hikes do not need to completed in a single day.
Complete at least one activity to support Sierra Nevada red fox recovery from a list in the participant brochure.
Share your results with a park ranger to receive your commemorative bandana.
Last updated: June 18, 2022