Ranger-Led Programs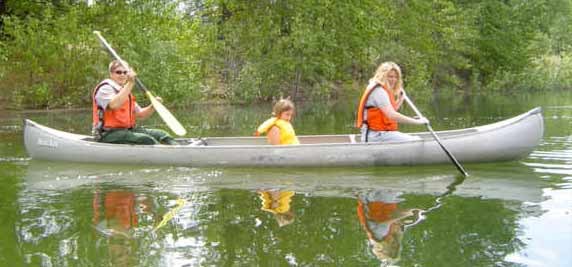 Want to explore the river in a canoe, but you don't own one?

Would you like to know what life was like for the soldiers or Indian students at Fort Spokane?

Would you like and explanation of the unusual geology around Lake Roosevelt?
Then you want to join a free ranger-led program. Park rangers conduct a variety of activities from guided canoe tours to evening programs in the campgrounds. Topics vary from bears and cougars to military history and geology. Most programs are available from mid-June until Labor Day and schedules are posted on bulletin boards throughout the park. There are also self-guided activities available here at Lake Roosevelt as well.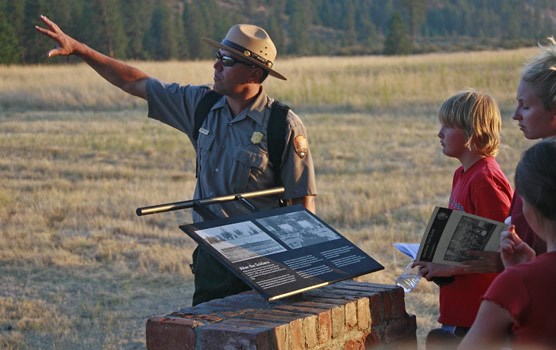 Junior Ranger Program
What is a Junior Ranger?
Junior Rangers help to preserve National Parks; they learn about Lake Roosevelt, have fun, and are our representatives to their friends, families, and schoolmates back home. Junior Rangers spread their new knowledge about Parks and continue to use good environmental practices.
How can you become a Junior Ranger?

At Lake Roosevelt, there are multiple ways for you to complete the Junior Ranger requirements and be sworn in as a Lake Roosevelt National Park Junior Ranger. All of our Junior Ranger programs are free of charge. Visit any Lake Roosevelt Ranger Station or District Office to learn more.

Last updated: November 13, 2012