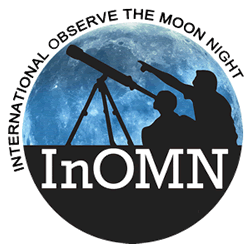 Night Skies
International Observe the Moon Night
Saturday September 19, 2015
International Observe the Moon Night (InOMN) is an annual world-wide public engagement program that encourages observation, appreciation, and understanding of our Moon and its connection to NASA planetary science and exploration. Everyone on Earth is invited to join the celebration by attending an InOMN event.
Grand Coulee Dam Area 4th Annual Harvest Festival
Saturday September 19, 2015
Noon to 2:00 PM
North Dam Park, Grand Coulee, Washington
As part of the 4th Annual Harvest Festival we will have FREE public telescope viewing of the daytime and night time sky!! From Noon to 2:00 PM and 6:30-8:30 PM we will explore the sky and view the sun, moon, and other planets.
Learn About The Moon Workshop

Wednessday September 16, 2015
6:30 PM to 8:30 PM
Spring Canyon Swim Beach
Registration Required
Want to learn More about the Moon? Then join local Astronomers and National Park Service Sky Rangers for the "InOMN Lunar Class 2015"-- an evening of learning and exploration. This FREE class is for those who want to learn more about astronomy and using telescopes. Bring your own telescopes, spotting scopes and binoculars if you have them.
Register Online Click Here!
Night Sky Observation Events
August 7, 2015
8:30-11:30PM
Crescent Bay Boat Launch Area
Join us for a night of stargazing! We will explore the sky and help you discover its secrets! Bring your own binoculars and telescopes if you have them!
For more information about any of these events call 509-754-7848.