Boat Camping Regulations
See our general camping regulations.
Where can I boat camp at Lake Roosevelt NRA?
Boaters may camp free of charge in designated boat-in campsites and at other areas of the shoreline, provided the area is at least ½ mile from the nearest developed area.

Developed areas are those maintained by the National Park Service such as marinas, parking areas, campgrounds, and boat launches.

The launch ramp fee is separate from the camping fee. See our Fees and Passes page.
How must I dispose of human waste while camping on the shoreline?
When camping on the shoreline, you must have a device specifically made for containing human waste, a Marine Sanitation Device (MSD) or portable toilet approved for landfill disposal. Use of a plastic bag and a can does not meet this requirement.

All recreational boats with installed toilet facilities must have an operable US Coast Guard certified MSD on board.

When camping at a designated boat-in campground where toilets are provided, possession of a MSD or portable toilets is not required.

Human waste may only be disposed of at concession marine pump-out facilities or at dump stations. Only solid waste bags stating they are approved for landfill disposal, such as Wag Bag and Restop2, may be deposited into trash receptacles.
When and where can I have a campfire?
Shoreline fires are permitted below the full pool line year round when the fire danger rating for the park is at or below Level 2. (Contact the park for current fire danger)

High fire danger closure will be in effect whenever the Washington State Department of Natural Resources issues a fire closure for areas that include Lake Roosevelt.

Fire size must be less than three feet in diameter and at least ten feet from beach logs, structures, or vegetation. Chemically treated wood, painted wood, and wood with nails or staples is not allowed.

No pit fires. Do not burn debris, including plastics and cans.

Fires must be attended at all times and completely extinguished with water, not covered with sand.

Rock rings must be deconstructed and scattered before you leave your shoreline fire.
Can I reserve a boat-in or beach area?
Shoreline camping is first-come, first-served.

Holding a camp or beach area for another party or for a later time is prohibited.

After set up, camps must be occupied.

Property left unattended for more than 24 hours may be confiscated.
Can I use grills, stoves, and lanterns?
Gas and propane grills, stoves, and lanterns are permitted.

Charcoal grills and stoves are permitted, provided a fire restriction is not in effect, with the following condition: all charcoal ashes must be packed out and disposed of in trash receptacles after ensuring that they are completely extinguished.
Can I use fireworks at Lake Roosevelt?
The use and possession of fireworks at Lake Roosevelt and other National Park Service areas is prohibited by federal law.

The use of fireworks creates a fire hazard, impacts the experience of other visitors, and results in trash on the shore and in the lake.
Can I possess and use weapons at Lake Roosevelt?
As of February 22, 2010, possession of a firearm inside the recreation area is also subject to state law. Contact a park ranger for further information, or visit the Washington State Legislature webpage covering Chapter 9.41 RCW, Firearms and Dangerous Weapons. Target shooting is strictly prohibited! The possession and use of any other device capable of firing/launching a projectile (e.g. paintball guns, water balloon and potato launchers, cannons, catapults and slingshots), is prohibited.
It is the responsibility of visitors to understand and comply with all applicable state, local, and federal firearms laws before entering this park. As a starting point, please visit the Washington State Office of the Attorney General website.
Federal law also prohibits firearms in certain facilities in this park; those places are marked with signs at all public entrances. Read more on our Laws and Policies page.
Important Links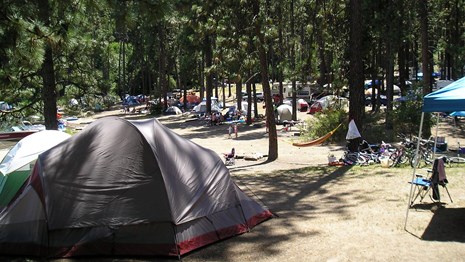 Camping Regulations
Standard camping rules and regulations.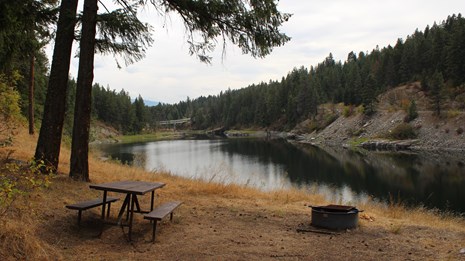 Camping
Come enjoy the great outdoors with us!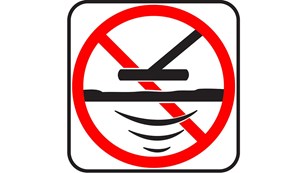 Laws & Policies
It is your responsibility to know the park regulations when you visit.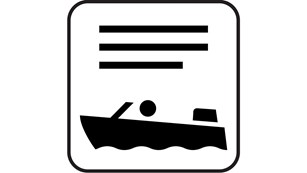 Fees & Passes
Learn more about required permits and park passes.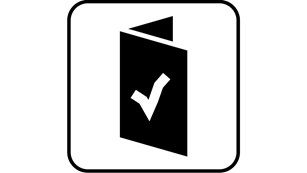 Reservations
Learn more about reserving campsites.
Last updated: September 26, 2018