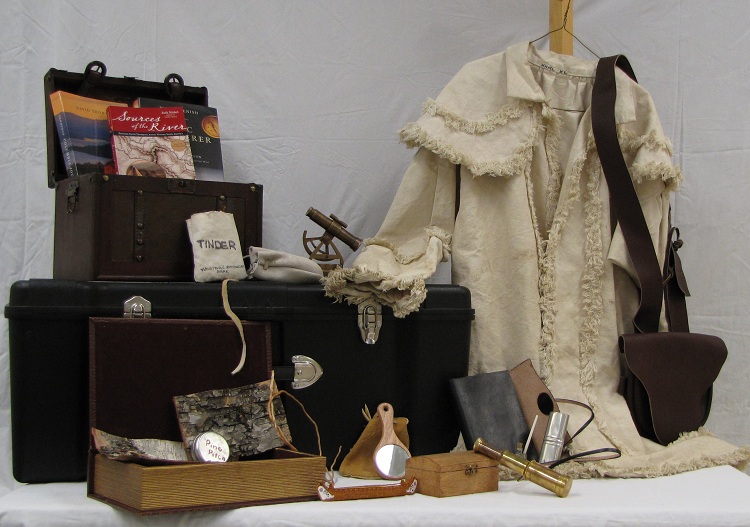 3rd-9th
David Thompson: Mapmaker and Explorer

David Thompson was the first to travel the entire length of the Columbia River. He was famous as a mapmaker, explorer and fur trader. This trunk has replica items such as a sextant, clothing, and trade goods along with resource materials useful in the classroom.
Trunk Reservations
Trunks are geared for 3rd-9th grade, but it is intended as a resource for you and your students.