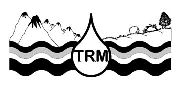 The River Mile currently has 4 projects in which groups can participate in collecting and sharing data with everyone in the network (and the world). They are a crayfish study, a plant inventory, an animal inventory and a watr quality monitoring program. Data submission and field collection methods are being continuely enhanced. We use several methods for sharing data with the network. All methods feature the ability for everyone to obtain any of the data. Our two main methods are ArcGIS Online and iNaturalist. Which you choose depends on what technology is available for your and your students' use.
Data Entry and Submission Portal
iNaturalist
iNaturalist features both desktop and mobile platforms. The mobile platform can be used with or without connectivity, so WIFI only devices may be used. WIFI onlyu devices just need to be synced upon connection.
ArcGIS
ArcGIS is the industry standard for natural resource agencies as well as many community planning organizations. ArcGIS features several platforms including desktop, online and mobile. There are many ways to work with ArcGIS. You do not need to be an expert in GIS or ArcGIS for desktop to use this tool. ArcGIS offers the ability to crowd source data collection and share that data immediately. It can be used for simple mapping to complex data analysis. Getting started is easy. Participate in one of The River Mile's webinars to get started, then participate in in-person training to learn hands-on.
To learn more about how educators can utilize ArcGIS in the classroom and participate in training check out the ConnectED Intiative.
The River Mile's ArcGIS Online Story Map Journal is the main portal for data submission to The River Mile. You'll find links for all data.
Crayfish Study
Columbia River Watershed Crayfish Study The Pacific Northwest only has one native species of crayfish, but now there are a number of non-native species being found.Scientists do not know a lot about crayfish, native or non-native, in the Pacific Northwest and so you and your students can contribute critical data by learning about the crayfish at your site.Additional information about this study and its protocols is available on The River Mile's webpages and by request.
Water Quality Monitoring
Water, and clean water especially, is essential to life on Earth. Water Quality monitoring on a regular basis is important for the understanding of watershed health. You will need to collect enough data over time so you can tell what is likely to be normal results so you can tell when there are changes.
Water Quality Resources
To assist you with understanding the different water quality tests there are a number of resources available.One resource is "The River Mile's
Water Quality In the Upper Columbia River"
educator's guide. This guide, and much more, is available on The River Mile's website for free download.You can see and explore an overview of the guide in the right window.
Additional resources are available from a variety of organizations.
Just a few examples:
River of Power, North Central ESD, Wenatchee, Washington
Project WET
Plant and Animal Inventories
It is important to know as much about your site as possible in order to understand the factors affecting watershed health in your location. Besides collecting water quality samples you need to understand how the plants, animals and humans use and rely on your site. Plant and animal inventories help us understand the relationships among components of the site, ecosystem and watershed. To detect change you need to visit your site more than once a year (ideally once a month) and practice good observation skills. You should try to visit each season if possible.
ArcGIS On-Line Data Submission
Click here to see NatureMapping observing skills lessons.
An iNaturalist project for plant and animal observations has been created for data submission and sharing.
For the
iNaturalist
project search for: The River Mile Site Inventories of Plants and Animals