Share Your Story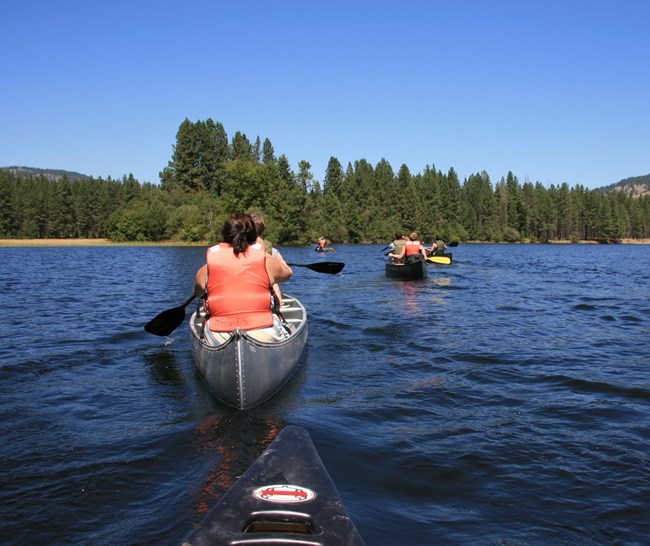 #YourParkStory
Every year, people from all over the country (and the world) journey to America's National Parks to explore, get outdoors, and learn something new. Memories are created and special connections are formed with these places. Each individual's experience is unique, so we want to hear from you!

What stories do you have to tell at Lake Roosevelt National Recreation Area? As part of a national level effort, share #YourParkStory with us. Need some help brainstorming? Here are some ideas:
Does your family have a tradition of camping at Lake Roosevelt?

Are your ancestors connected to the surrounding land?

What's the biggest fish you caught at Lake Roosevelt?
Some stories bring back butterflies and happy memories. Other stories can prompt emotions of sadness or sorrow. Every story is important, and by sharing the difficult ones in addition to the happy stories, we can learn more about our shared connections to this place.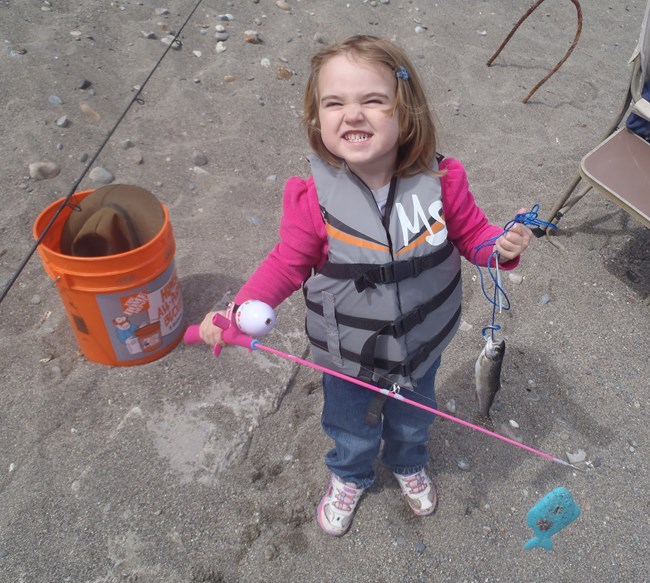 How to Share Your Story
Want to share your connection to Lake Roosevelt with us?

Send us an email to laro_web_master@nps.gov with the following:
Written story of your ties to Lake Roosevelt National Recreation Area and where on the lake your story takes place

1-3 photographs that go along with your story

Optional (but encouraged!): artwork, poems, or anything else that ties your story together!
Please note that your story will be shared with the public via our website or social media. If you would still like to share your story with us, but prefer not to share it with the public, please let us know in your email.
What will be done with my story?
We are compiling stories and will be posting them here to share with others! We will update this page with wonderful stories and where they happened on Lake Roosevelt. You will be notified when your story goes live. Stories are featured below.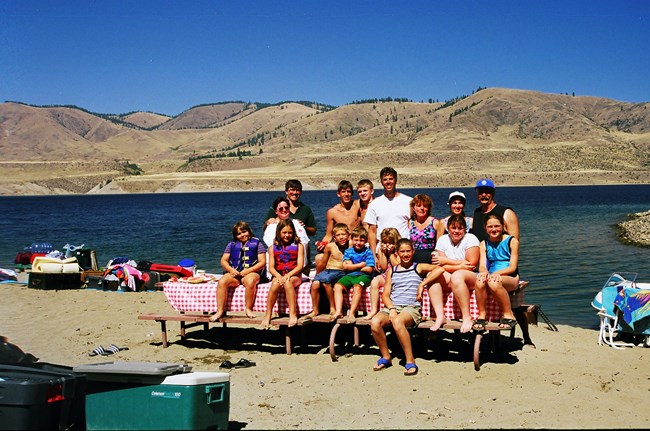 Fun is good!
A 24 Year Tradition
Since 1998, a group of three families from Redmond, Washington, have visited Lake Roosevelt every summer. Each summer, they pack up and boat camp at their favorite site on the lake. Jim Bailey, a member of this group, tells us how their kids grew up tubing, wake boarding, fishing, and swimming in the wonderful waters of Lake Roosevelt. Their spouses and now their grandchildren are continuing the tradition. While the site has changed over the years, the fun has not, continuing the tradition of their slogan "FUN is GOOD!"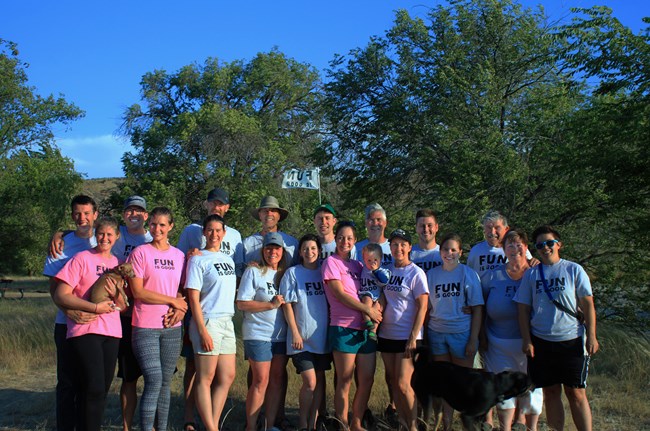 "Our many trips to Lake Roosevelt bring back so many good memories, but those revolving around our children stand out the most. We are so thankful for such a wonderful place to watch them learn how to water ski, wakeboard, tube, cliff jump, fish, drive a boat, build campfires, and spend many hours of time playing board/card games or reading books. One activity we started when the kids were young was called Tour de Roosevelt. We divided the kids into three groups, youngest, middle, and oldest and then proceeded to have them compete in water or camping oriented events over a period several days. As the years went by the events got more challenging and the kids more serious about winning. We are looking forward to reviving Tour de Roosevelt when the grandchildren get a little bit older!"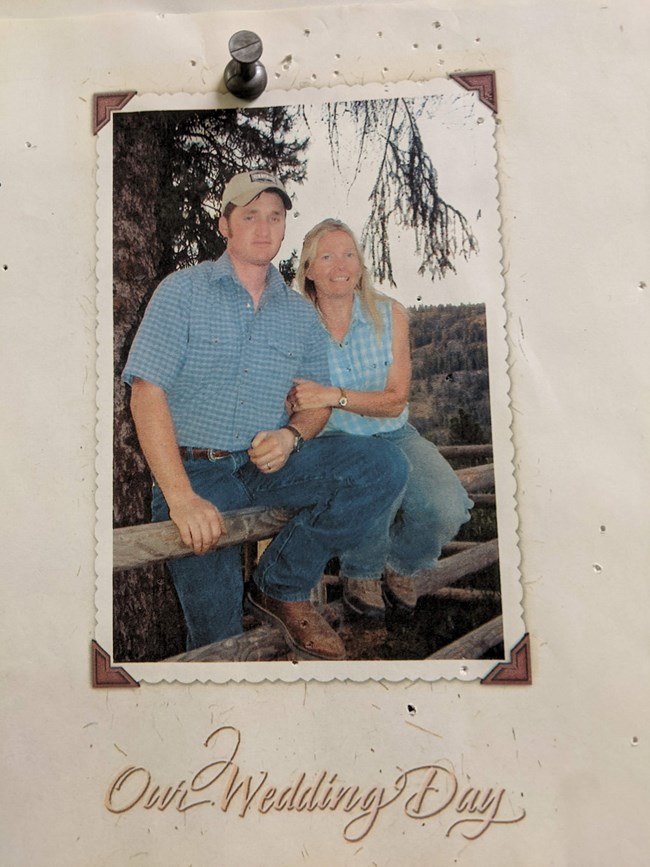 Steve Sanders
A Park Love Story
Steve shares his park story every day working in the Maintenance division for Lake Roosevelt National Recreation Area, but the park holds a lot more than just a job for him. He and his wife Laura had their wedding reception at the Kettle Falls Swim Beach in 2004. To invite park staff, he put the invitation to coworkers up on a corkboard where it sits today 18 years later.

"The old bathhouse was still there so we cleaned out and used the kitchen, my Mom came down and catered all the food. It was a humongous party, it's local and it is beautiful here in the summer. There were over 250 people here, locals and neighbors and parks people. There were people playing volleyball and listened to the live music on the smooth concrete floor. I remember my older neighbor Johnny saying, 'God'dang it Steve, I haven't listened to live music in over 30 years.' It was August, so it was really hot, we had the tables pulled out under the old trees, under the shade. At the ballfield we turned on the water, people were over there taking baths in the sprinklers.

We still visit Lake Roosevelt; we have our son's birthday party down at the pavilion. Married for 18 years, together for 20, it is sentimental to us."
Lynn Rigney Schott
Poet, Teacher, and an Inspiration
Lynn Rigney Schott has lived in view of Lake Roosevelt for over 30 years. She has raised her family, gone through her teaching career, and retired by the waters near Kettle Falls. She continues to explore and write poetry about familiar places like Bradbury Beach, Rickey Point, Kettle Falls, and the stars above them all.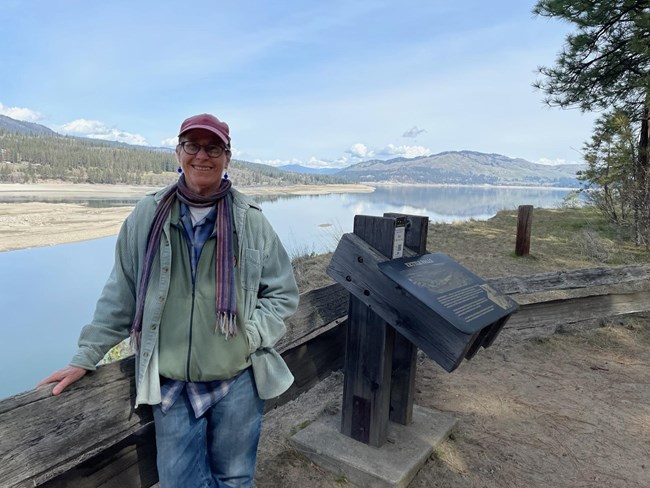 "When we first moved up to Kettle Falls, we lived right there on the south facing slope of that hill up there, overlooking the river. We lived in an old schoolhouse there on Flat Creek Road. And my desk looked out over the river, and the place was just right there, we could just walk down to the beach all the time.

That's when I met my neighbor Edie Eckman, who had been born and raised around here and knew everything about the area, so just meeting her was an inspiration. She took us to the best huckleberry patches and mushroom areas. Overlooking this beautiful river was our introduction as we got to know the area better. We explored many beaches, nooks and crannies, and creeks and streams. It's just beautiful country. As our kids grew up, we were down at the beach much of the time in the summer just enjoying the water.

Even in the winter we come out here a lot, we just spend time by the water, we really do. It has become a huge cornerstone of our life up here, and we don't call it the lake we still call it the river. Then we got involved with the Kettle Falls Historical Center and the history of the place.

It was a blessing, every bit of it, and it still is. These places are special, sacred, I don't even know what else to say. They're a huge part of my life now, and my family's life. All those important childhood memories are tied to this river."

Below is a sampling of Lynn's poetry, inspired by Lake Roosevelt.
Ricky Rapids
Here the river should always have a story to tell
of strong south winds, dark swells blooming among rocks,
pewter clouds hanging over the mountains
above whirlpools wild and silver as a miner's dream.
Today, as the wind listens to its endless tale,
the boisterous voice of the river
is reduced to a small rhythm of sorrow,
a heart pulsing with a long-forgotten purpose
in waves that curl around a rubble of smooth stones.
Geese fly over on dark wings, shadows
drift and sail like the spirt of what is lost.
In the silent voice of deep water
lives the rushing voice of white water,
the dream voice of water on its way somewhere,
poised like rain ready to fall,
aimed like an arrow on a journey to the past.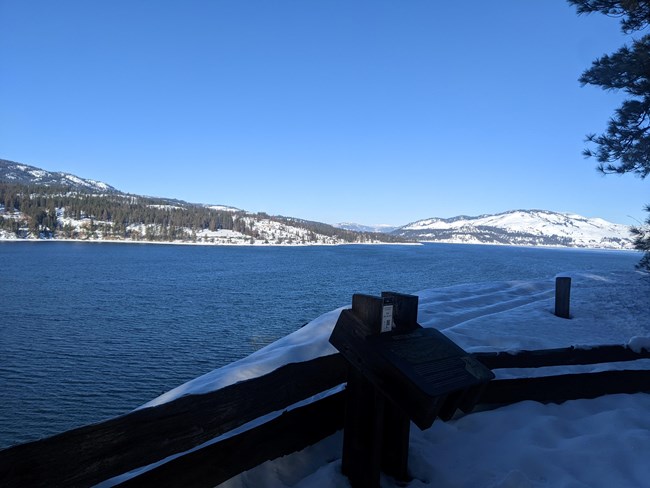 Lightning Tree, Sharpening Stone: Kettle Falls
"You talk to everything. Everything is alive."
--Martin Louie, Sr., Sinixt
Snpaktsin, "Breaking of Dawn" 1906 – 2003
Once again, as we do every spring
we walk beyond the Mission to the cliff
that overlooks the flooded falls. We pass
the pine scorched by the breaking sky that carved
a blackened spiral in the trunk that burned
with twist of sinew only wood can bear.
We bear it all—all of us—this history borne
on water poured from glaciers to the sea,
the slashes and small hollows on the dark
stone—amphibolite that landed here one day,
a traveler in a star-crossed story, scarred
like language left for lost then surely found.
The eagle's cry cuts sharply from the past,
Coyote leads the salmon home at last.
Stories from other National Parks
Last updated: May 19, 2023