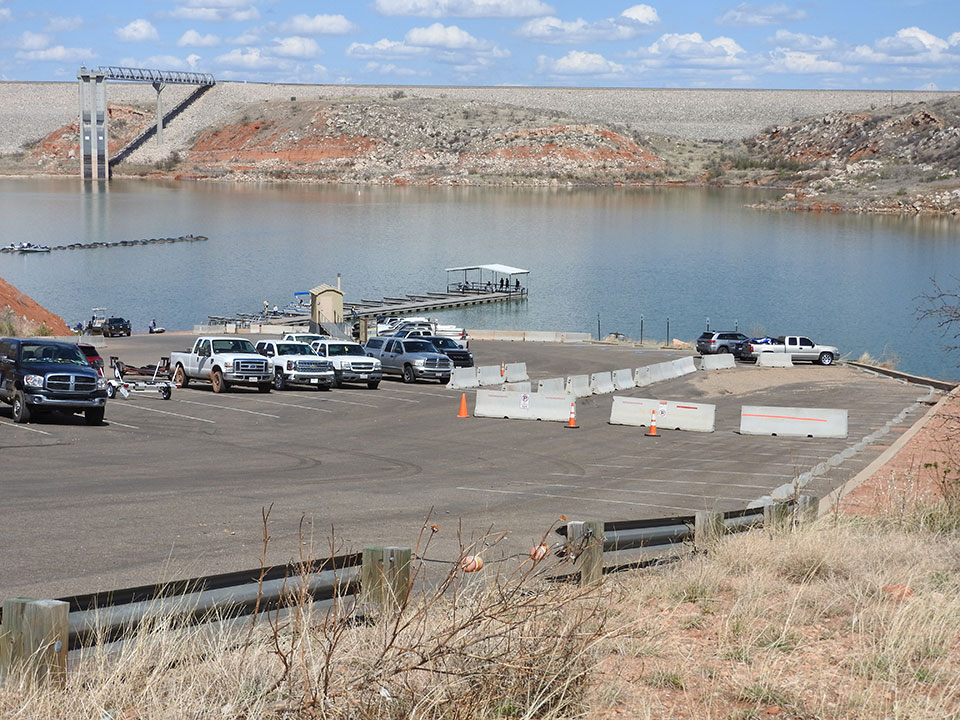 News Release Date:
April 4, 2017
Contact: Jeremie Johnston, 806-857- 3151
FRITCH TX: – Lake Meredith National Recreation Area (LAMR) is temporarily closing the southeast corner of the parking area of the Sanford-Yake Boat Ramp for Visitor Safety. Due to erosion from rains, the hillside below this section of the lot has begun to slump and soil under the parking area is eroding. "Visitor Safety is our number one priority," said LAMR Superintendent Robert Maguire. "All boat parking is still available, though four spaces will not be pull through until the area is fixed," continued Maguire. Regular vehicle parking spaces near the restrooms are not affected.
Due to the cracking asphalt, uneven surfaces, and holes in the pavement, concrete barricades will be placed around the affected area. We encourage visitors to use extra caution while in this area. "We appreciate everyone's understanding and patience as we continue our efforts to provide for visitor safety and protect park resources while improving park facilities," stated Maguire.