Temple Bar

Discover Temple Bar
The boat launch at Temple Bar is closed, however you can rent a boat or kayak by the hour, day or week. Or, enjoy the dark night skies and peaceful desert by spending a few nights at the cabins, motel or campgrounds.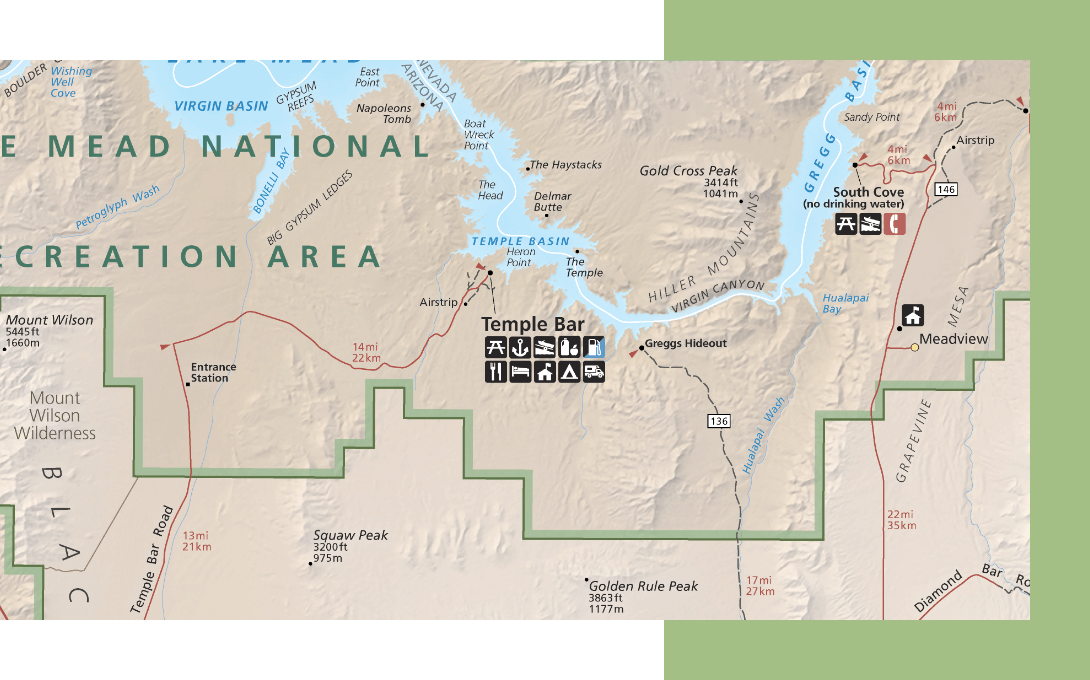 Location
1 Main Street
Temple Bar Marina, AZ 86443
Directions
The turnoff to Temple Bar is about 20 miles south of the Hoover Dam off of U.S. Highway 93 and about 50 miles north of Kingman.
Get Directions
Boat Ramp Closures
Until recently, this area had a boat launch capable of handling power boats on trailers. Over the past seven years, Lake Mead's water level has dropped about 35 feet, leaving boat ramps sometimes hundreds of feet from the water. While the park has used millions of dollars in federal funding to extend ramps, most of that construction no longer reaches the lake. On Lake Mead, currently only Hemenway Harbor has a ramp for trailered boat launching and retrieval that does not require a 4wd. Lake Mohave has open boat ramps at all its locations.
History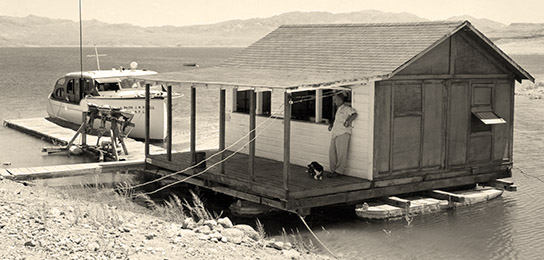 The Temple Bar area offered secluded and sandy coves and beaches accessible only by boat. Visitors could launch their boats and purchase supplies at this concessioners's dock.
Photo by L.J. Mitchell - July 19, 1951
Last updated: January 30, 2023