South Cove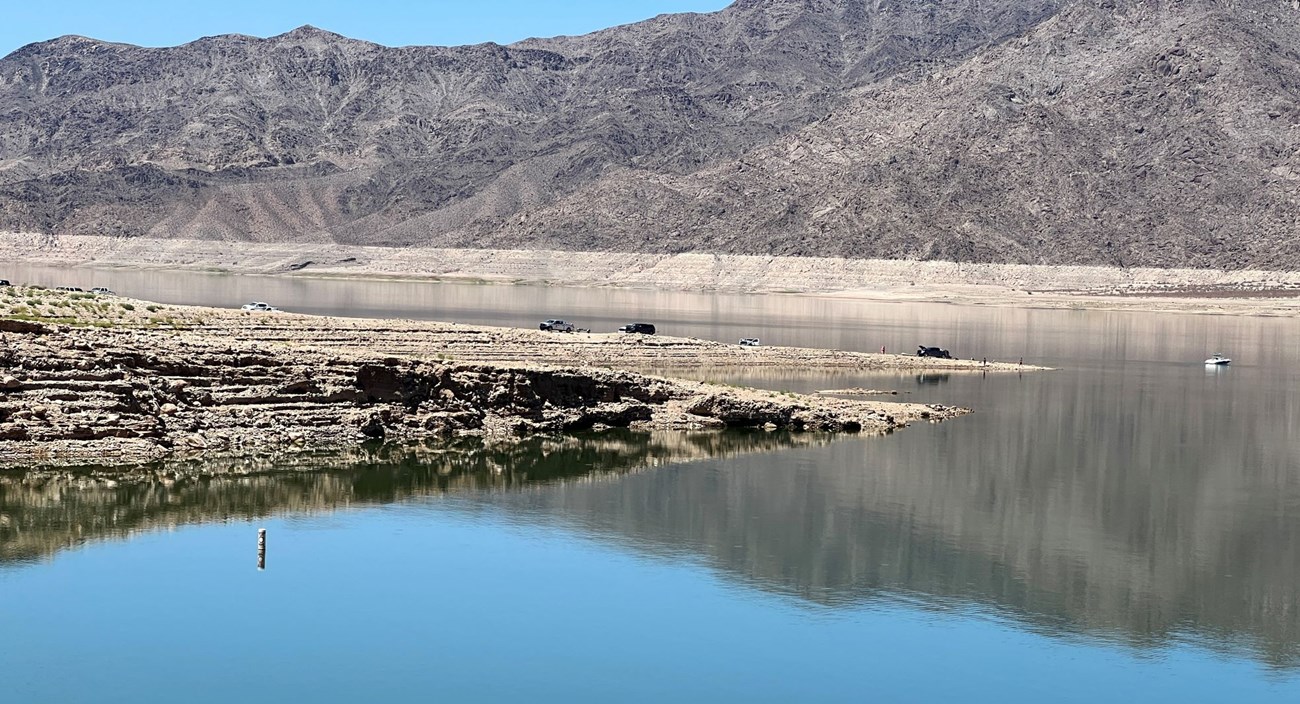 Discover South Cove

This is where the Colorado River exits the Grand Canyon and starts to form Lake Mead. Located on the eastern edge of the park near a Joshua Tree forest, South Cove is one of the park's lesser known getaways. From here, you can launch onto the lake and venture out to numerous sandy coves.

The primary boat ramp is closed due to low water levels. Launching is available off the dirt road south of the launch ramp. Four-wheel-drive is recommended.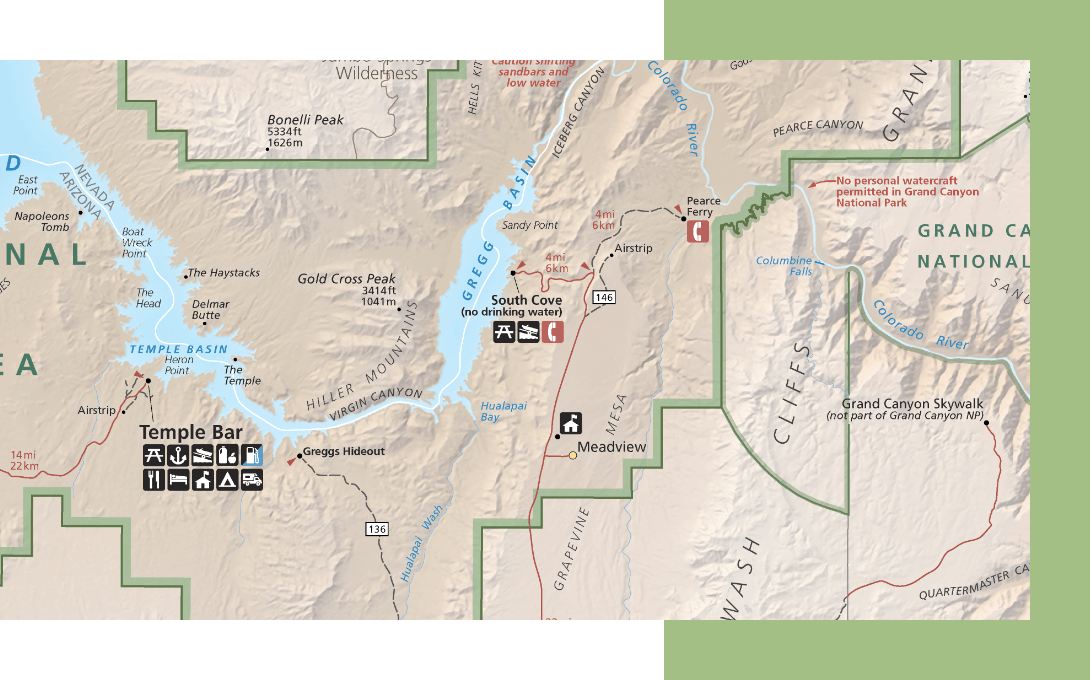 Location
36°05'31.8"N
114°05'51.2"W
Directions
Located near Meadview, Arizona. Take U.S. Highway 93 to Pierce Ferry Road and follow it for 45 miles.
Get Directions
Boat Ramp Closures
Until recently, this area had a boat launch capable of handling power boats on trailers. Over the past seven years, Lake Mead's water level has dropped about 35 feet, leaving boat ramps sometimes hundreds of feet from the water. While the park has used millions of dollars in federal funding to extend ramps, most of that construction no longer reaches the lake. On Lake Mead, currently only Hemenway Harbor has a ramp for trailered boat launching and retrieval that does not require a 4wd. Lake Mohave has open boat ramps at all its locations.
History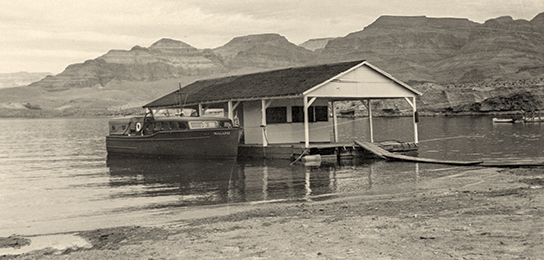 South Cove does not have a history pre-dating Lake Mead National Recreation area. Pearce Ferry (seen in photo) was bought by Pearce in 1876. This area became popular during the Grand Canyon-Boulder Dam tours in the 1940's. With the filling of Lake Mead, a delta formed at Pearce Ferry. This silting in and lowering of the lake level after 1941, forced the concession to be abandoned. A new paved road was constructed off Pearce Ferry road, extending down to the lake where a paved launch ramp was constructed at current day South Cove.

Last updated: August 31, 2022