South Cove

Discover South Cove
This is where the Colorado River exits the Grand Canyon and starts to form Lake Mead. Located on the eastern edge of the park near a Joshua Tree forest, South Cove is one of the park's lesser known getaways. From here, you can launch onto the lake and venture out to numerous sandy coves.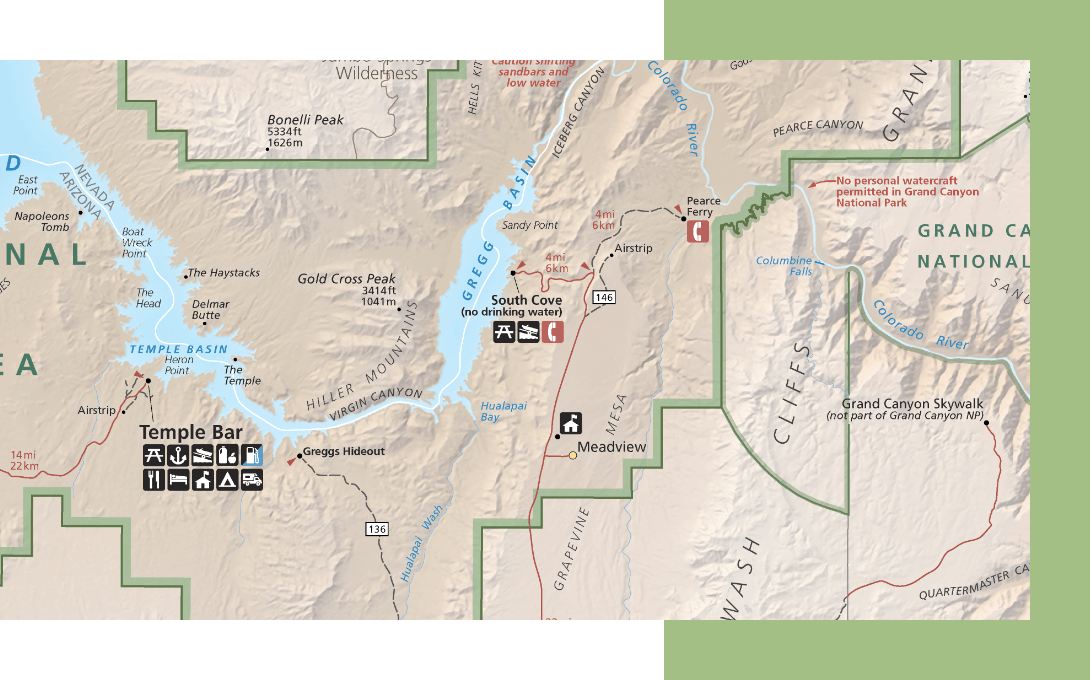 Location
36°05'31.8"N
114°05'51.2"W
Directions
Located near Meadview, Arizona. Take U.S. Highway 93 to Pierce Ferry Road and follow it for 45 miles.
Get Directions
History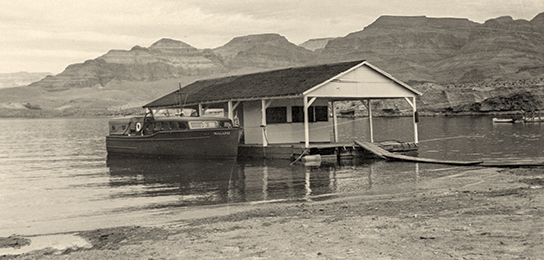 South Cove does not have a history pre-dating Lake Mead National Recreation area. Pearce Ferry (seen in photo) was bought by Pearce in 1876. This area became popular during the Grand Canyon-Boulder Dam tours in the 1940's. With the filling of Lake Mead, a delta formed at Pearce Ferry. This silting in and lowering of the lake level after 1941, forced the concession to be abandoned. A new paved road was constructed off Pearce Ferry road, extending down to the lake where a paved launch ramp was constructed at current day South Cove.

Last updated: September 30, 2020