Places to Go
Let the Adventure Begin
At 1.5 million acres, Lake Mead National Recreation Area is the nation's largest national recreation area. Temperatures can be harsh, from 120F (48C) in the summer to well below freezing in winter on the high plateaus.

From the mouth of the Grand Canyon, the park follows the Arizona-Nevada border along what was formerly 140 miles of the Colorado River. The two big lakes, Mead and Mohave, are the big draw here.

Lake Mead is impressive. The reservoir is 110 miles long with depths up to 500 feet. Lake Moahve is 76 miles long and still retains some of the character of the old Colorado River.

Many experience the park by boat, but the various campgrounds, marinas, lodges, and other facilities clustered around the lake make it possible for non-boaters to enjoy it as well.

Literally millions of people use the park each year, and many of these visitors return again and again to find that special cove, hiking trail or campground, or just to sit on the shore and enjoy solitude of a quality that only nature can supply.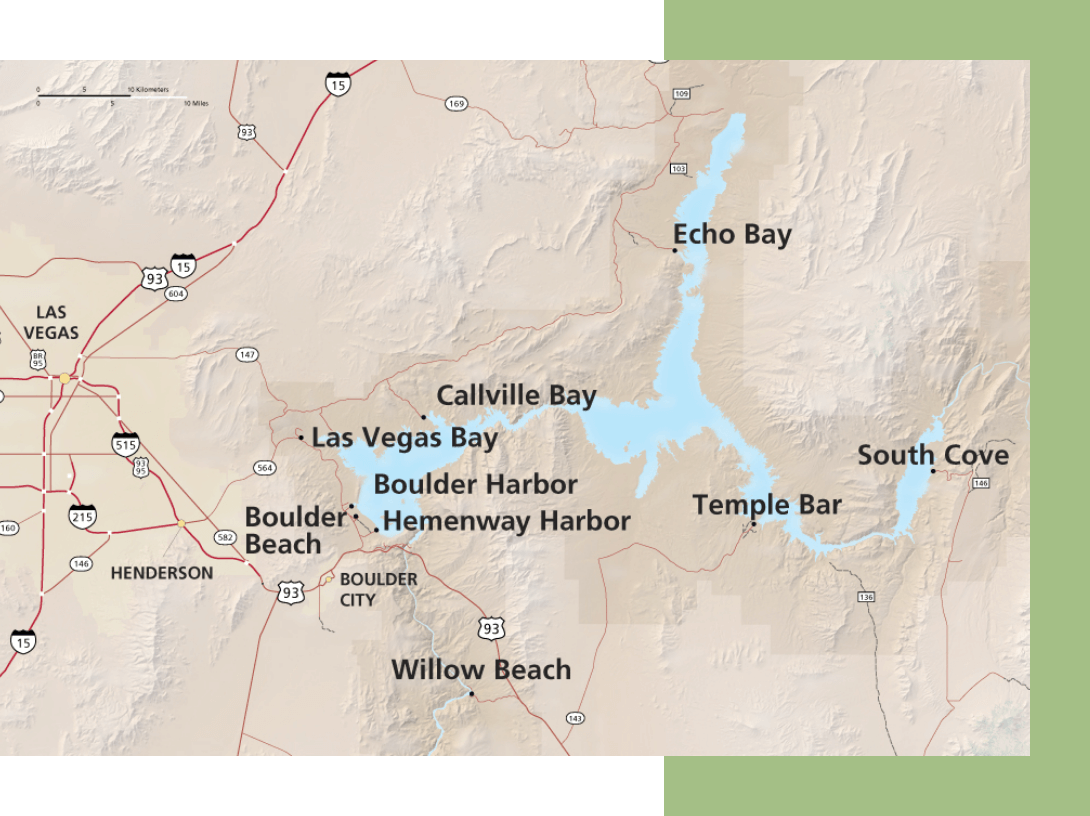 Lake Mead
Lake Mead, America's largest reservoir, was created by the construction of the Hoover Dam. With more than 750 miles of shoreline, you can enjoy a day at the beach, take a boat out and disappear for hours or nestle into a cove to try to catch a big one.
Learn More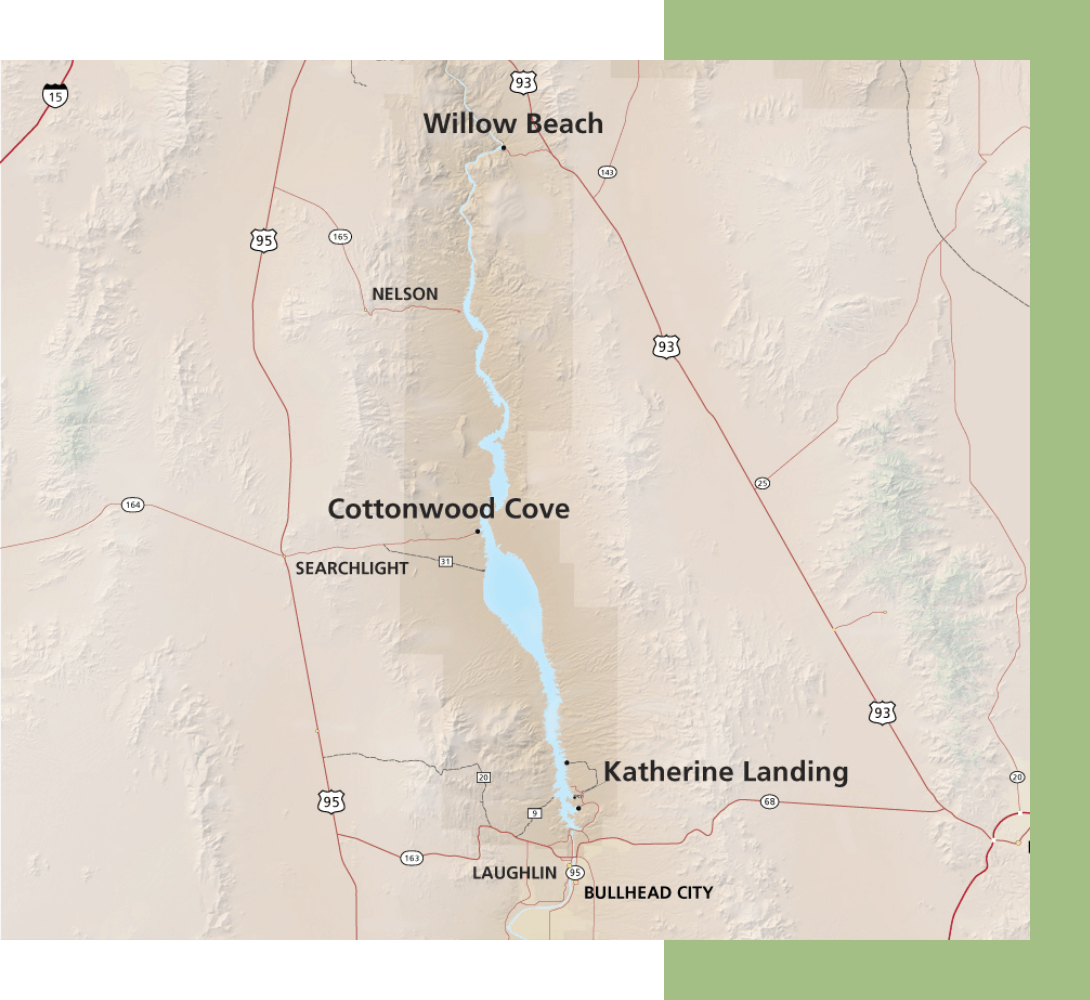 Lake Mohave
Lake Mohave is located south of the Hoover Dam along the Colorado River in the southern end of Lake Mead National Recreation Area. It's known for its abundance of sandy coves and mix of the peaceful Black Canyon and high-octane open waters.
Learn More
Last updated: July 23, 2020