Echo Bay

Discover Echo Bay

Camp at the RV park or campgroundand spend your days fishing from the shore. Or, bring your own canoe, kayak, or paddle board and explore the quiet coves and waters.

Due to low water the Echo Bay Boat Launch Ramp is closed. Also, please be aware of muddy shorelines with receding waters, as cars and people have gotten stuck. Test all ground before fully committing. Top layers can look dry and be deceiving.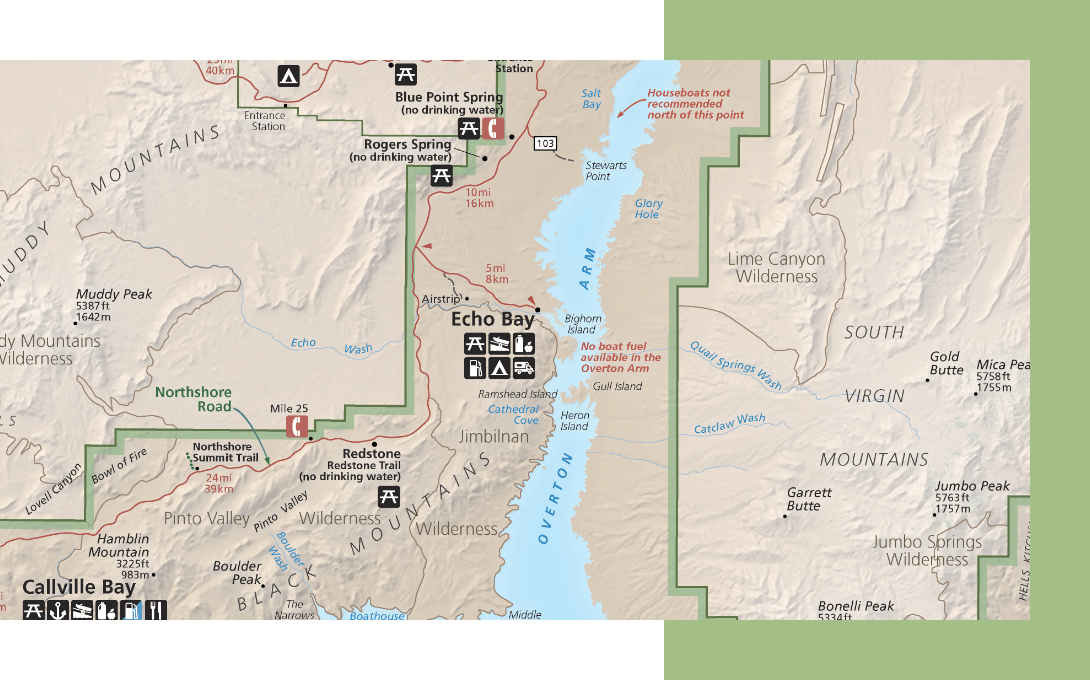 Location
36°18'28.4"N
114°25'13.3"W
Directions
Located along the northwestern portion of Lake Mead off Northshore Road. Access from the north from Overton, Nevada, or Valley of Fire State Park, or from the south from the Las Vegas Valley.
Get Directions
Boat Ramp Closures
Until recently, this area had a boat launch capable of handling power boats on trailers. Over the past seven years, Lake Mead's water level has dropped about 35 feet, leaving boat ramps sometimes hundreds of feet from the water. While the park has used millions of dollars in federal funding to extend ramps, most of that construction no longer reaches the lake. On Lake Mead, currently only Hemenway Harbor has a ramp for trailered boat launching and retrieval that does not require a 4wd. Lake Mohave has open boat ramps at all its locations.
History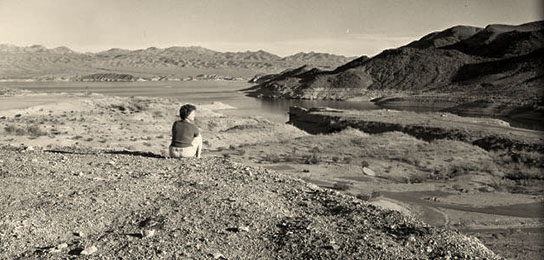 Echo Bay is near the old confluence of the Virgin and Colorado Rivers, where John Wesley Powell ended his 1869 journey. Armijo, Smith, Odgen, and others followed the Virgin River to the Colorado River, passing close to Echo Bay. This historic photo was taken in 1961 and is part of the Anita Freeman Collection.
Last updated: November 29, 2022