Scenic Driving

Enjoy Leisure Drives with a View
Paved roads wind through mountains, desert basins and canyons. From Lakeshore Road and Northshore Road, you can see panoramic views of the blue waters of Lake Mead set against a background of colorful rugged mountains.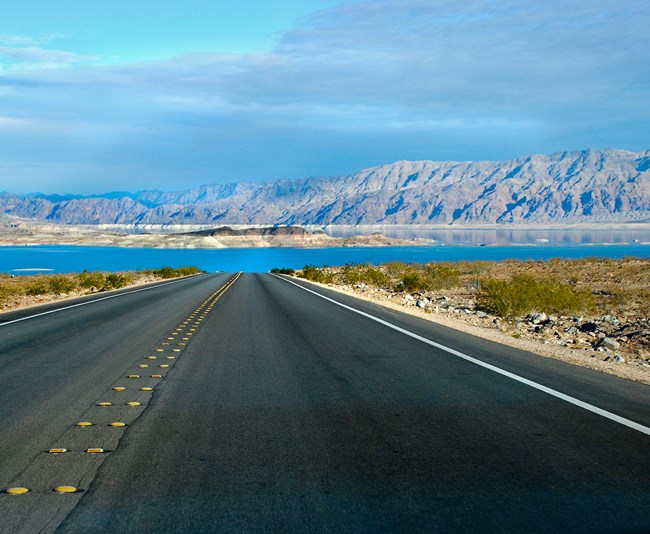 Lakeshore Road
Lakeshore Road follows the scenic south shore of Boulder Basin with many opportunities to stop and enjoy picnic areas with spectacular views.
Learn More about Lakeshore Road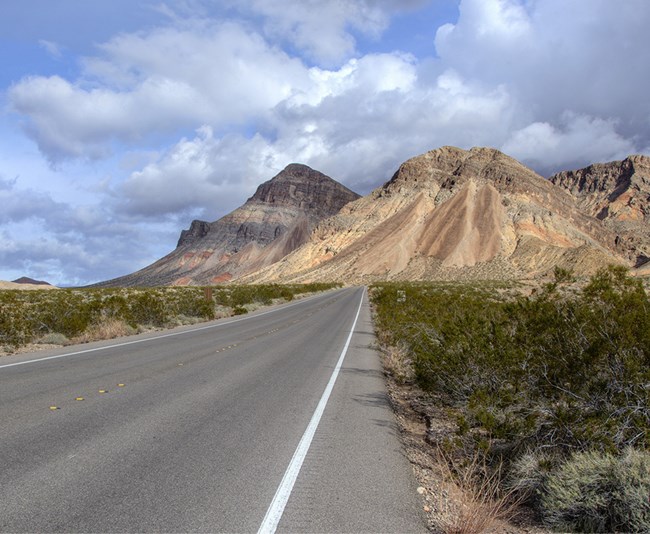 Northshore Road
Northshore Road leads through areas of brilliant red boulders and rock formations in between Callville Bay and Echo Bay. Stop at the beautiful Redstone Picnic Area and Dune Trail.
Learn More about Northshore Road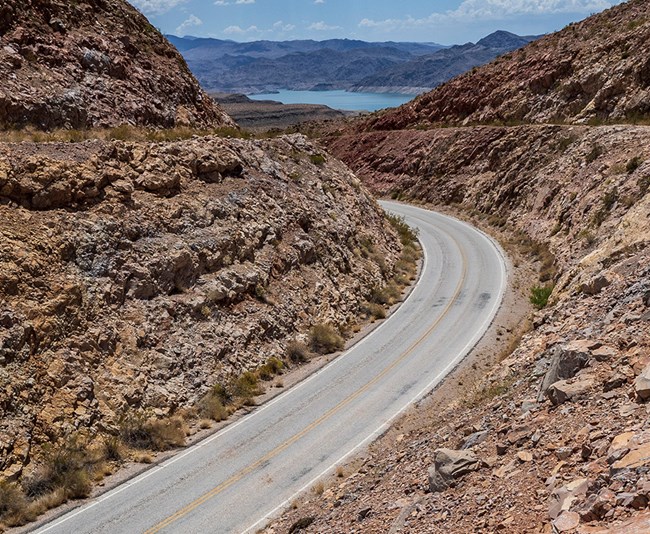 Pearce Ferry Road
Pearce Ferry Road crosses through colorful desert landscape filled with Joshua Tree forests. Unpaved approved backcountry roads also penetrate remote regions starting with Lake Mead and ending at the Grand Canyon.
Tips for a Fun & Safe Drive
Lake Mead's roads are used by vehicles, bicycles, walkers and even wildlife. Obey posted speed limits. Seat belts or child safety seats are required for all occupants in a vehicle and failure to use them is a primary offense in the park. Drive only on paved roads or unpaved approved roads signed with yellow arrows.
Don't drink and drive. For your safety, rangers enforce laws against alcohol and drug-related driving offenses, including open container violations. Even though marijuana is legal in the state of Nevada, Lake Mead National Recreation Area is federal land and it is outlawed within the park's boundaries.
To protect the park's vegetation, please park in designated or posted areas only.
Check the visitor center for weather conditions. Even small amounts of precipitation can make roads completely impassable due to flash flooding.

Don't forget to take water for yourself, passengers and pets. Also consider bringing your tools for any emergency repairs.
Last updated: July 28, 2020