Wounded Veterans Find Healing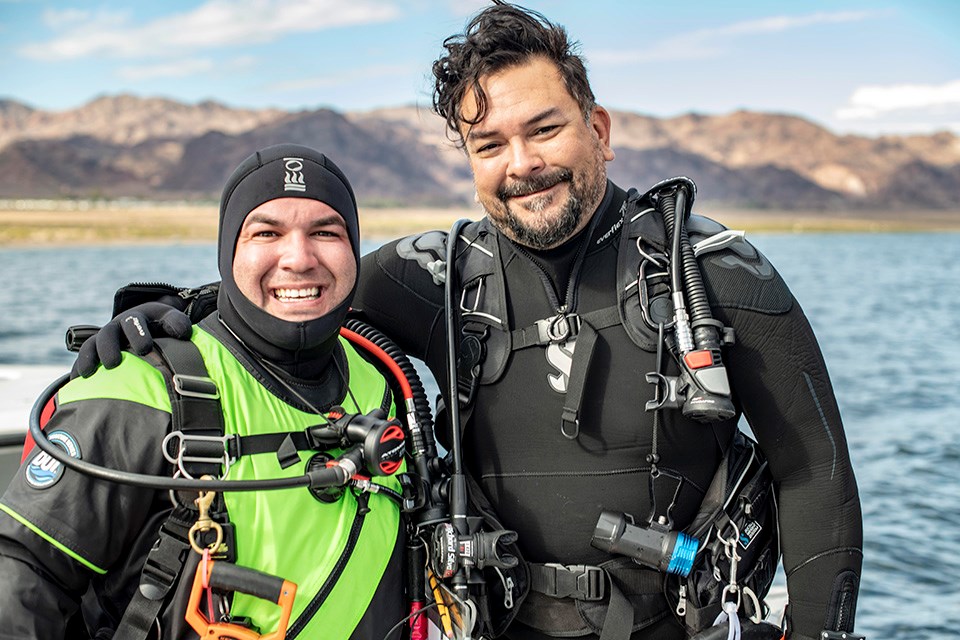 The National Park Service Submerged Resources Center and Lake Mead National Recreation Area hosted divers from Wounded American Veterans Experiencing SCUBA (WAVES) Oct. 19-26.
The WAVES team along with experts from SRC and Lake Mead are working together to enhance recreational dive opportunities and evaluate submerged resources throughout the park.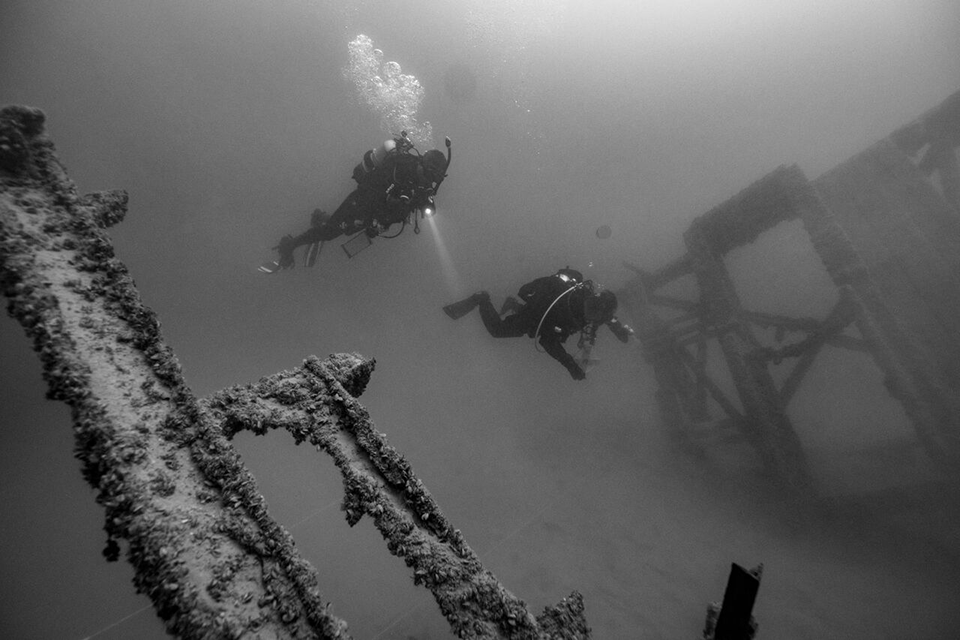 WAVES was established to provide an opportunity for American veterans with service-connected disabilities and their families to experience scuba diving. This dive was part of a multi-phased project to map an area that used to be an aggregate plant before Lake Mead was filled in the 1930s. The plant was built to sort and clean rocks for the concrete used during the construction of Hoover Dam.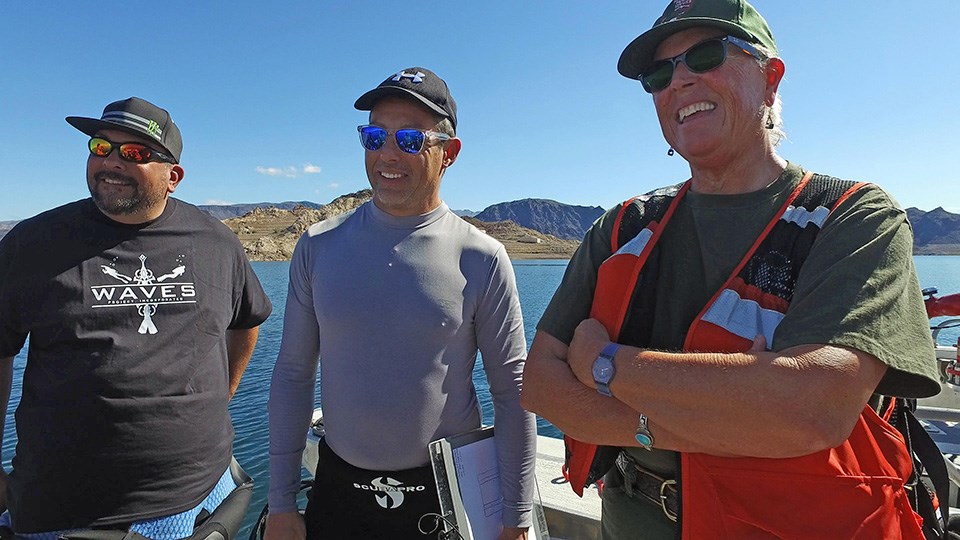 Steve Rubin, executive director of WAVES has shared with the park that preliminary studies have shown a single dive can help alleviate physical pain from injuries, PTSD and other symptoms for several weeks following a single dive.
WAVES divers have also shared with park staff how much it helps them to be part of a team and feel the camaraderie working on a mission with other veterans in a national park.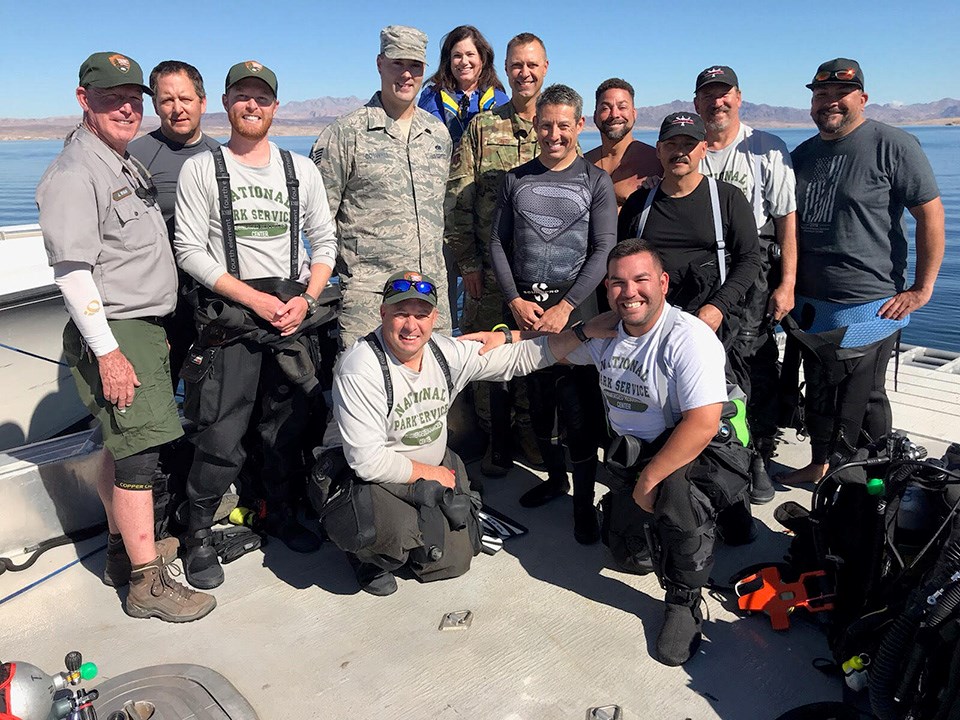 "This area of the park is a very popular diving location for recreational divers," said Acting Lake Mead Superintendent Martha Lee. "We will use the data from our WAVES partners to create way-finding signs and accurate information about the history of the facility. We are proud of the work our SRC Team and WAVES volunteer divers are accomplishing for the park and for visitors."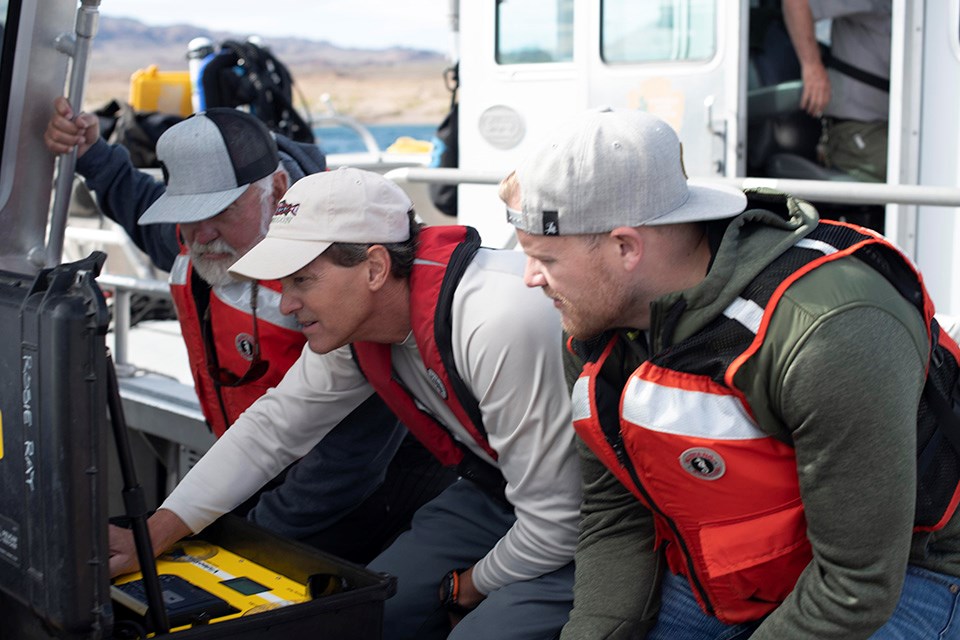 U.S. Air Force Col. Mike Davis, vice-commander, 99th Air Base Wing, Nellis Air Force Base, also visited the wounded veteran team while they were working at Lake Mead to learn more about the program and to thank the veterans for their service to our country.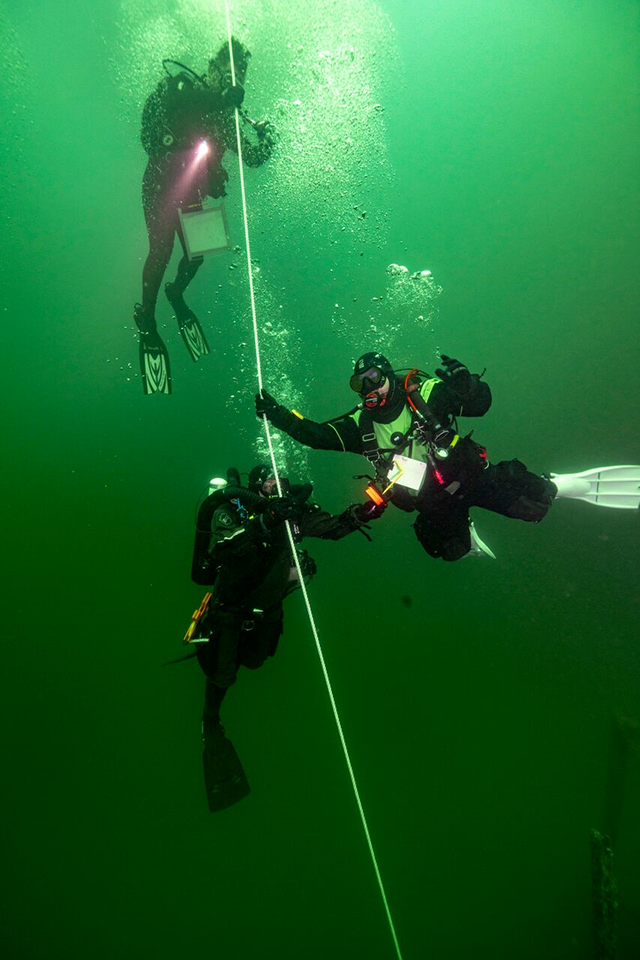 The SRC works with Lake Mead National Recreation Area staff several times a year to also study and monitor other important submerged cultural resources including the B-29 Superfortress in Lake Mead and a historic aerial ferry in Lake Mohave.
Last updated: November 20, 2018