Non-Motorized Water Recreation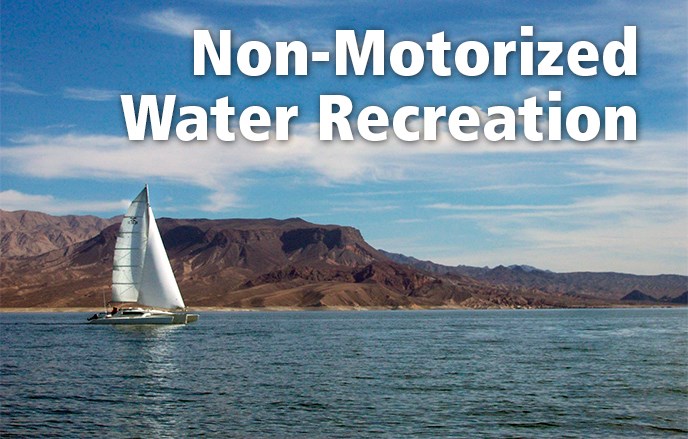 Although Lake Mead National Recreation Area (NRA) is a leading destination for motorized watercraft of all types, from jet skis to houseboats, there are excellent opportunities to enjoy the water without needing horsepower. With miles of beaches, coves and a river, Lake Mead NRA offers exciting places to enjoy the water without the noise.
SWIMMING
Enjoying a relaxing swim at one of our many water accessible beaches. Please keep in mind that there are no lifeguards at any of our beaches and it is recommended that you wear a life jacket.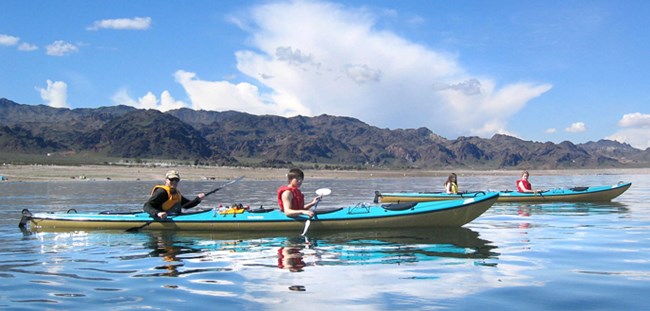 PADDLING
Bring your canoe, kayak or other paddlecraft to Lake Mead NRA and you'll enjoy many hours exploring the lakes and it's many coves and shorelines. You will need to obtain an AIS (Aquatic Invasive Species) sticker if your craft meets certain criteria.
LINK
to our canoe/kayak page for more information.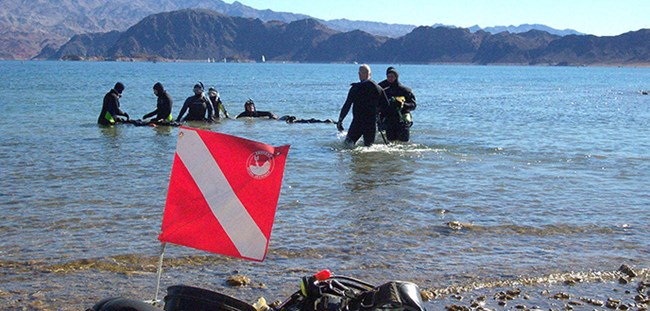 SNORKELING/DIVING/SCUBA
Lake Mead NRA is a fantastic dive location with many areas of the lakes to explore. There are experiences for the novice snorkeler to technical dives for the experienced scuba enthusiast.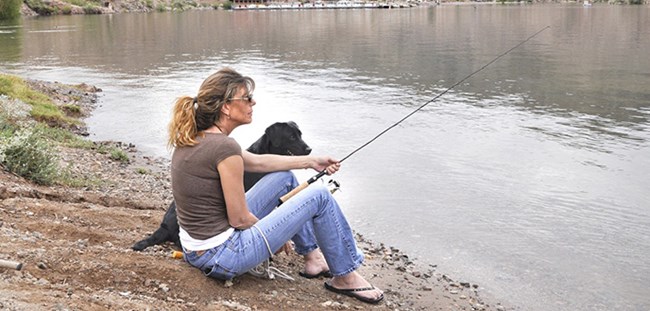 FISHING
If it is fishing from a water craft or from shore, Lake Mead NRA has plenty of opportunities to catch the 'big one'. For more information on fishing click this
LINK
to our fishing page.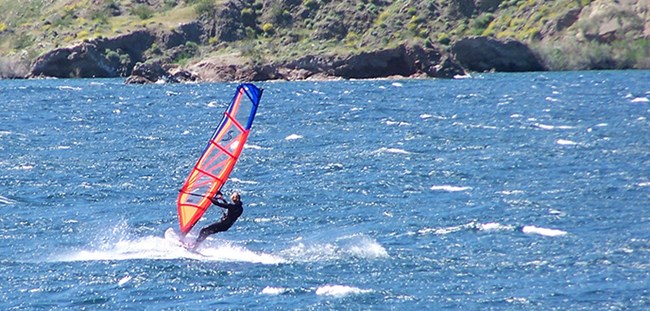 SAILING/WINDSURFING
Lake Mead NRA enjoys many windy days which makes for perfect sailing/windsurfing conditions.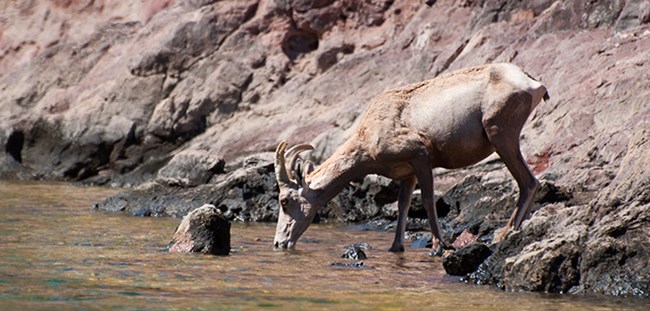 ANIMALS
One of the benefits of non-motorized travel on the lake is the ability to paddle up to animals that often gather on the shore for a drink. It is exciting to see a bald eagle perched on a rock, looking for it's next meal, or a desert bighorn sheep (or a herd of them) basking in the sun and taking in water.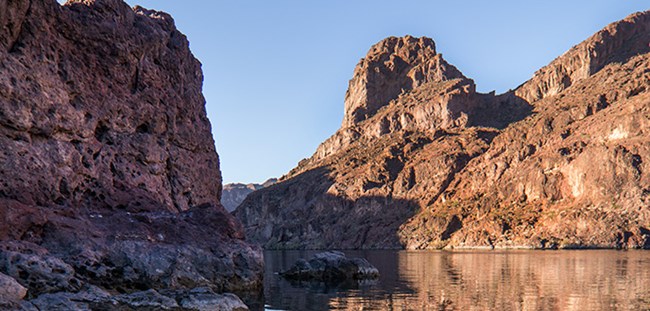 BLACK CANYON WATER TRAIL
Lake Mead NRA has the first National Water Trail in the Southwest, the Black Canyon Water Trail. Starting from Hoover Dam and flowing South for 26 miles. Traveling by raft, kayak or canoe evokes a feeling of going back to the time of western explorers. Sundays and Mondays, all year, this part of the river is closed to motorized watercraft, so the subtle sounds of nature are not overshadowed by those of boats and personal watercrafts.
To access the water trail from below Hoover Dam you will need a permit and an approved outfitter (see below) to transport you in the Hoover Dam Security Zone. But once you are on the river, you are free to travel unrestricted.
OUTFITTERS/LIVERIES
To access the Black Canyon Water Trail below Hoover Dam you will need to obtain a permit from one of the official commercial services providers. Also, in order to travel to the launch site at Hoover Dam, one of these service providers will need to transport you to the launch location. Once on the river you are free to travel unrestricted.
LINK TO PROVIDERS
Didn't bring your raft or canoe? No problem. Most of the outfitters also rent equipment, such as canoes, kayaks, paddles, life jackets and flotation devices.
Last updated: December 3, 2015