The Diversity of the Hoover Dam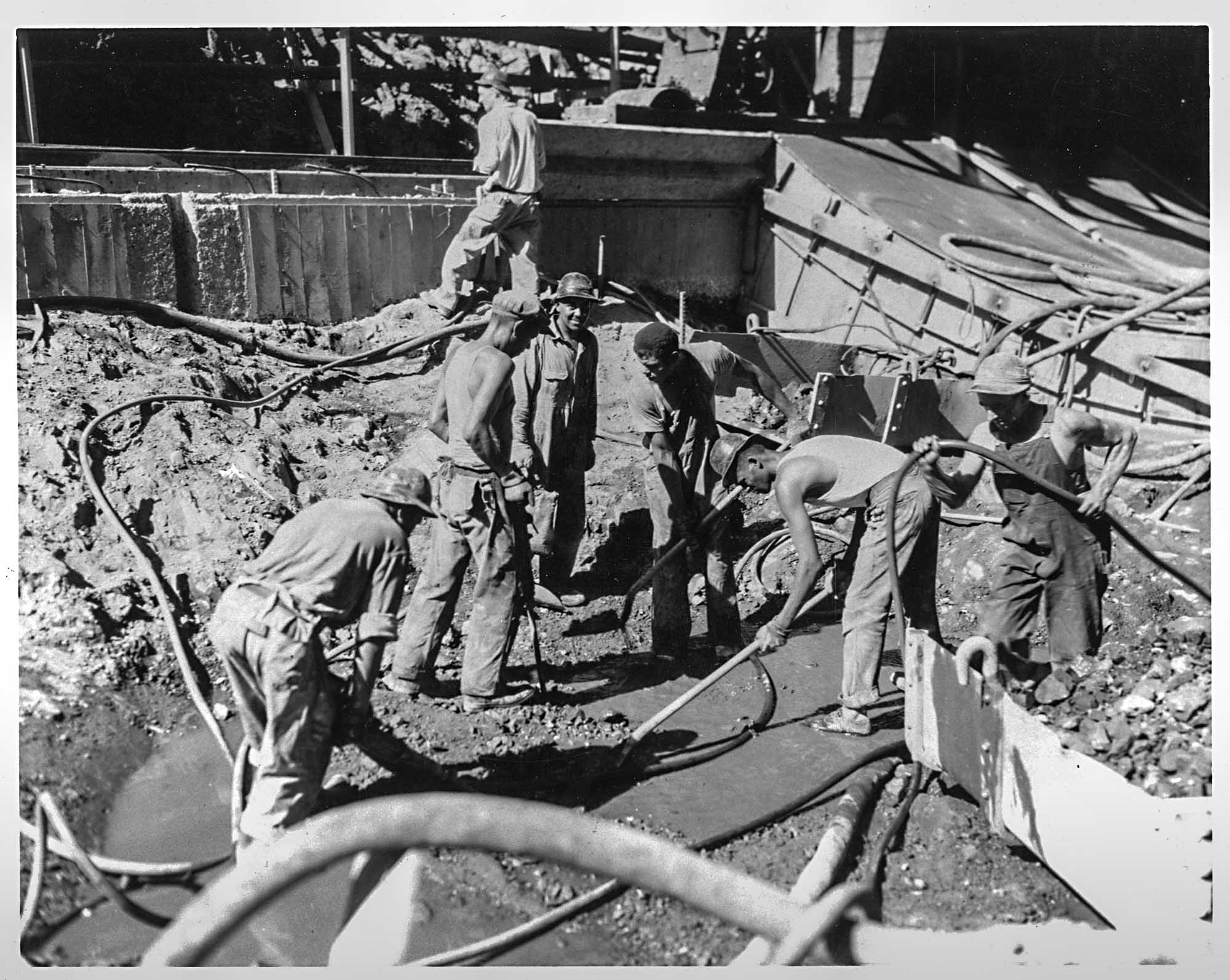 News Release Date:
April 13, 2017 Lake Mead wouldn't be here today if it wasn't for the 21,000 men who worked to construct the Hoover Dam from 1931 to 1936.
This was a challenging time for America. It was during the Great Depression when millions of people were unemployed. People across the nation were struggling to find work. The dam project provided opportunity for hope.
As the contractor, Six Companies, Inc. began hiring workers, none of the first 1,000 were African American. This was a time when housing, bathrooms and drinking water were segregated.
The Colored Citizens Labor and Protective Association of Las Vegas and the National Association for the Advancement of Colored People met with the contractor and Secretary of Interior Ray Wilbur to discuss diverse hiring.
Within a few months, a couple dozen African Americans were employed. According to Bob Parker, as documented in the book Building Hoover Dam: An Oral History of the Great Depression, one of the jobs involved brushing the scale and rust off of steel. He said the black men did it with a rhythm going back and forth while singing hymns.
He also recalled Charlie Rose's crew. Rose was a white man who supervised the black crew in the Arizona gravel pits. Parker said the crew built the parapet walls along the highway and spillways, adding that it's the most beautiful piece of rock work you'll ever see anywhere in the country. Parker said the crew would only work for Rose because "Charlie Rose knew how to treat them."
A handful of Native Americans were hired for the project, as well. Some worked with former sailors and circus acrobats as high scalers. This was often considered one of the most dangerous jobs.
The men would climb down the canyon walls with ropes. Once in place, 44-pound jackhammer drills were lowered down to them. They drilled holes into the rocks and loaded the holes with dynamite.
Although women were not key workers at the project site, many women worked hard to provide suitable living conditions for the men and children.
A makeshift town was created in an area that now rests under Lake Mead's Boulder Basin. Within "Ragtown," women would create furniture from anything they could find. They would also hike to the Colorado River for water, so they could keep their babies cool with damp cloths amid the scorching desert heat.
The National Park Service takes great pride in telling the stories of America and our nation's history. Without the perseverance and dedication to the hard work it took to build the dam, we wouldn't have Las Vegas, Henderson or Boulder City as they're known today. Thanks to the workers that built the dam, Lake Mead can supply many cities with water, electricity and recreation.
Last updated: February 12, 2019