Date:
June 22, 2015
National Park Service
U.S. Department of the Interior
LAKE MEAD NATIONAL RECREATION AREA News Release
For Immediate Release: June 22, 2015
Release No.: 2015-35-1
Contact: 702-283-2344
UPDATE: PLANE MAKES EMERGENCY LANDING AT LAKE MEAD
BOULDER CITY, Nevada –The pilot of a small plane, carrying three additional passengers, made an emergency landing near Lake Mead June 22 resulting in only minor injuries.
At 5:18 a.m., the Lake Mead National Recreation Area Interagency Communications Center received a call reporting that a small fixed-wing aircraft had landed at Special Events Beach along Boulder Beach.
National Park Service rangers, Clark County Fire Department, Las Vegas Metropolitan Police Department Search and Rescue, the Federal Aviation Administration and Community Ambulance responded.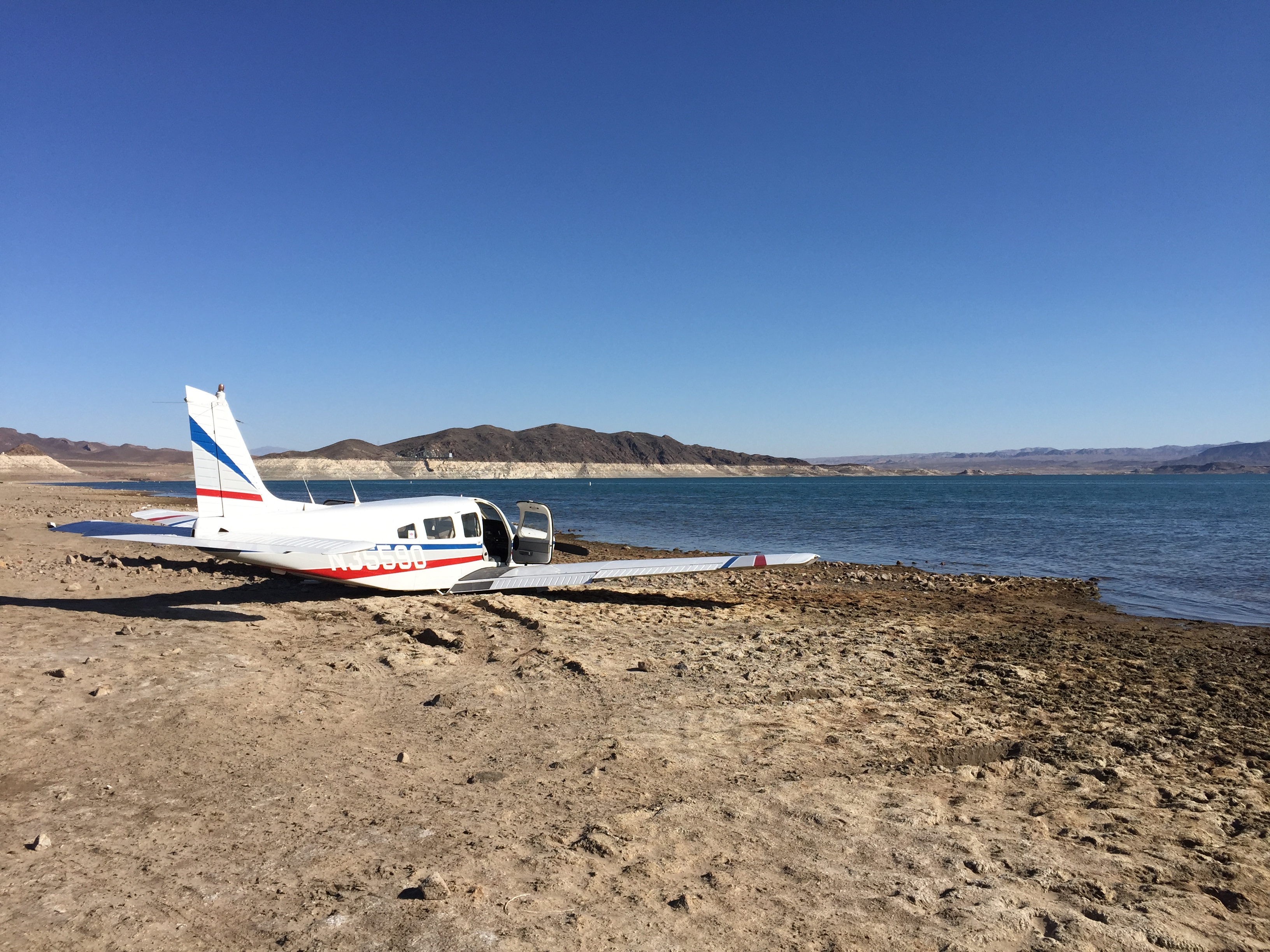 A male pilot was transporting three adult females from North Las Vegas, Nevada, to El Paso, Texas. The females, from the El Paso area, were visiting Las Vegas for the weekend. A couple of the passengers were treated for minor injuries. None were transported to a hospital.
According to passengers, the plane's engine stopped running over the mountains along the eastern side of the Boulder Basin. The passengers said the pilot circled back toward Boulder City to avoid landing in the mountains or on the water. They said the plane glided to a landing on Boulder Beach.
The aircraft, a 1979 Piper PA-32R-301 (also known as a Cherokee 6), landed on the beach between two portable restrooms. No facilities were damaged, and it doesn't appear that there are any leaks from the aircraft.
A portion of Special Events Beach is temporarily closed, until the aircraft can safely be removed and the investigation by the FAA, National Transportation Safety Board and the park service can be completed.
-NPS-