Date:
November 17, 2015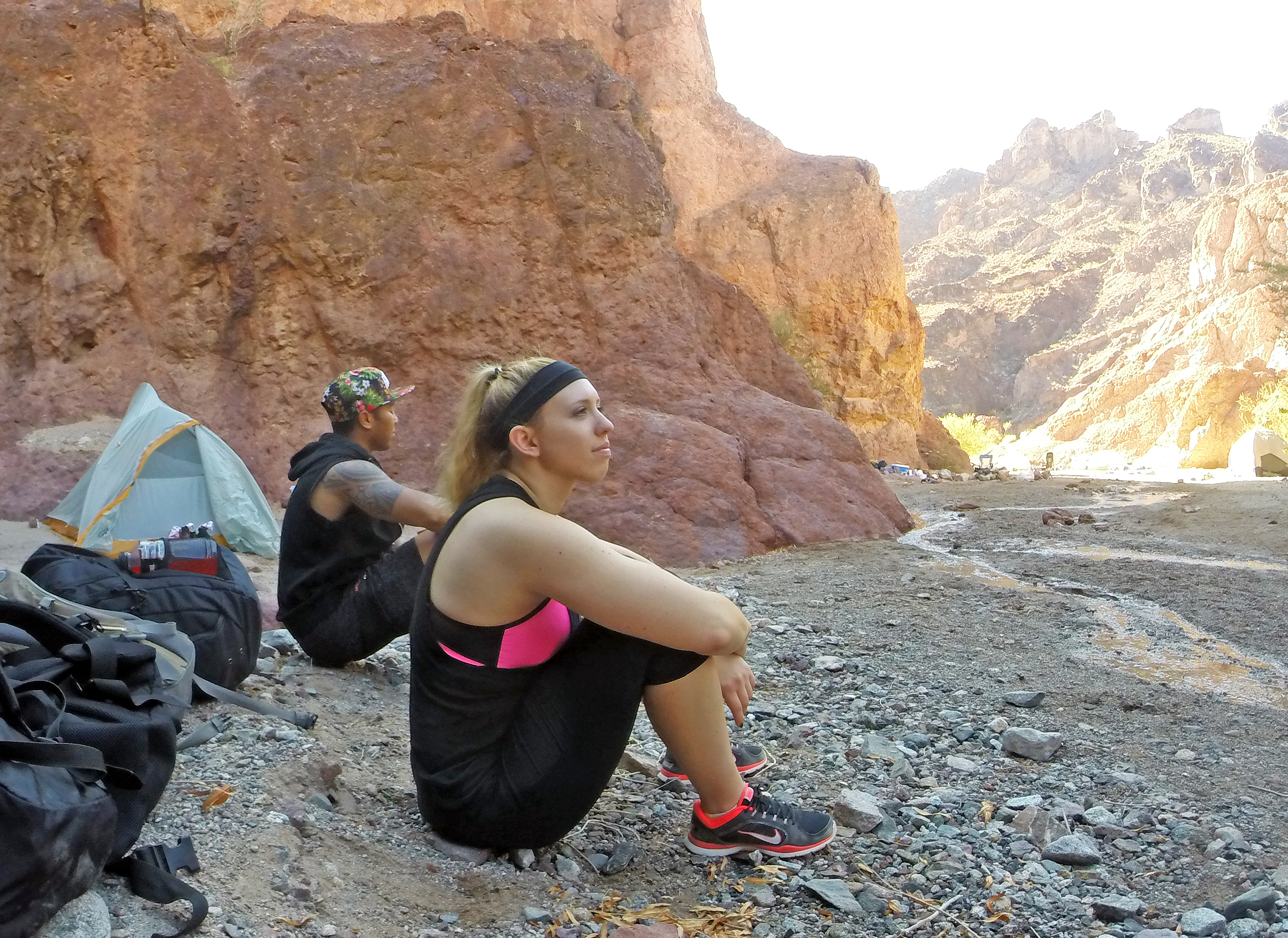 BOULDER CITY, Nevada – In honor of nearby Nellis Air Force Base and the many veterans who live near Lake Mead National Recreation Area, the National Park Service hosted a military appreciation day Nov. 14, 2015, to honor military and veterans.

There were multiple free and reduced-price activities scheduled throughout the day.

Around 50 service members and their families rafted along the Colorado River below the Hoover Dam where they learned about the history of the dam, viewed desert wildlife and journeyed on the region's only national water trail.

Another on-the-water experience was offered on Lake Mead Cruises where veterans sailed to the Hoover Dam and back on a Mississippi-style paddle wheeler.

Single airmen participated in a challenging ranger-led hike to the Arizona Hot Spring. After hiking three miles through White Rock Canyon, participants soaked in the 110-degree spring. Once they reached the Colorado River, they received a boat ride to Willow Beach.

The visitor center handed out free passes to active duty military members and provided junior ranger activities to more than 130 visitors. Kids made postcards; attended ranger chats about desert plants and animals; and earned their very own junior ranger badges.

This special day was made possible with the support of the Lake Mead Institute, Lake Mead Cruises and Forever Resorts.

Active duty service members can pick up a free annual pass to more than 2,000 federal recreation sites, including Lake Mead National Recreation Area at any park entrance station. For more information, visit https://store.usgs.gov/pass/military.html.