Date:
August 30, 2013
National Park Service
U.S. Department of the Interior 
LAKE MEAD NATIONAL RECREATION AREA News Release
For Immediate Release: August 30, 2013
Release No.: 2013-65
Contact: Christie Vanover 702-283-2344
LAKE MEAD INSTITUTE OFFERING FREE 2-CREDIT HOUR TEACHER WORKSHOP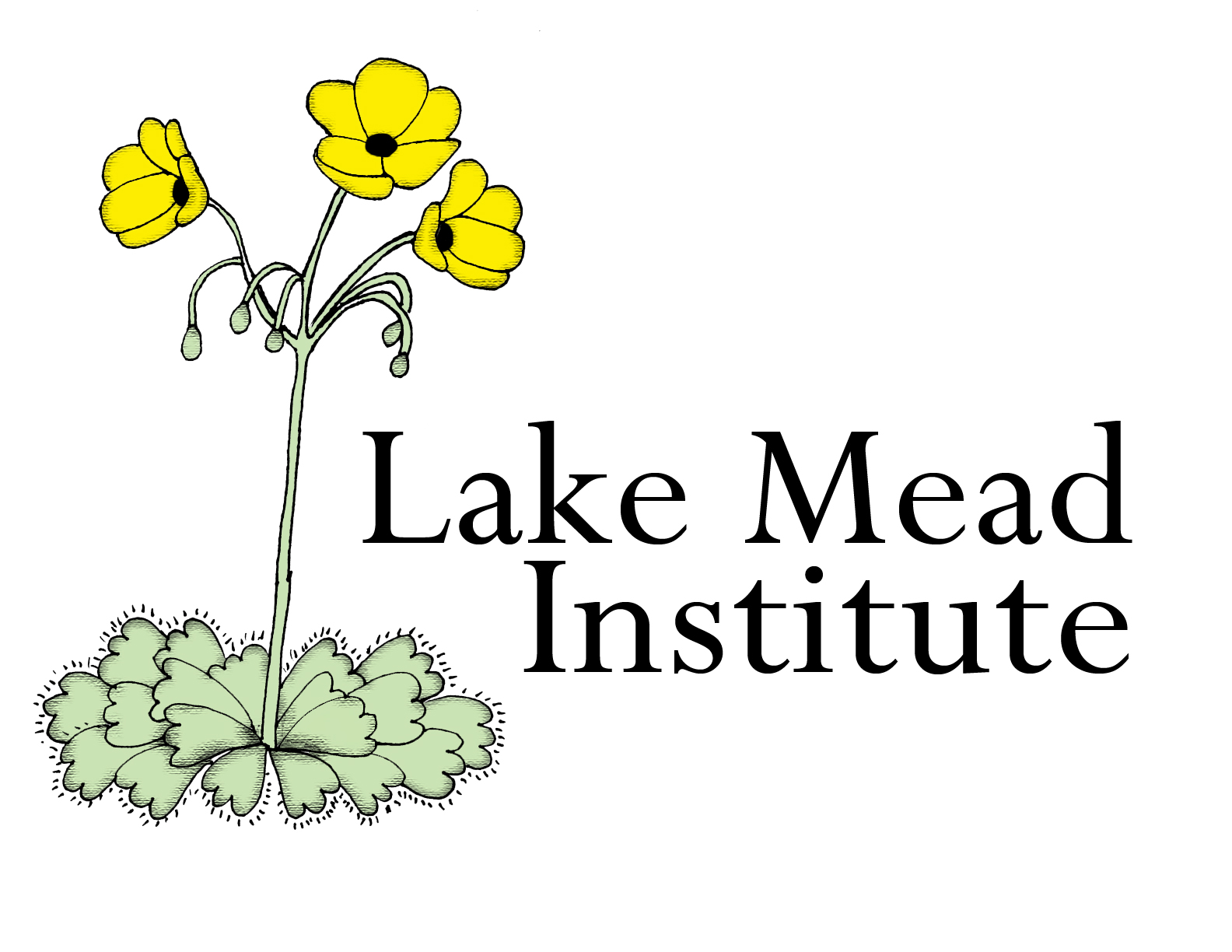 BOULDER CITY, Nev. – Lake Mead National Recreation Area is one of three national parks selected to participate in the 2013 Parks Climate Challenge program, which provides local teachers climate change training and resources by using national parks as living classrooms.
Through a $22,000 National Park Foundation grant, the Lake Mead Institute is offering the "Climate Change in the Desert Southwest Workshop" as a two-credit graduate course in September in partnership with the University of Nevada, Las Vegas, the Regional Professional Development Program and the Great Basin Institute.
"This is the first time one of our workshops has been available as a two-credit graduate course," said Amanda Rowland, education specialist. "We are trying to add professional development to what teachers think of with the National Park Service.
"Climate change has significantly impacted our park, altering temperatures and precipitation, shifting habitats and declining lake levels," she added. "Through this workshop, teachers will receive training models so they can teach their students how climate change affects our desert southwest."
Parks Climate Challenge connects National Park Service staff with educators through nationally relevant and replicable teacher trainings that provide teachers with the tools to create engaging curriculum and hands-on service projects with their students. A wealth of online resources, including lesson plans and instructional videos, is also made available to teachers at www.parksclimatechallenge.org.
"We'll be discussing activities that teachers can implement within their classrooms and lesson plans right away," said Rowland. "Teachers will also receive a transportation stipend, so they can connect their lesson plans with field trips and service projects at Lake Mead National Recreation Area for the 2013-2014 school year."
Participants will also be reimbursed for their course registration.
"By supporting teacher training in national parks, the Parks Climate Challenge program helps spread the word about how our changing climate affects national parks," said National Park Service Director Jonathan B. Jarvis. "This is important work because Parks Climate Challenge teachers learn about climate change from park scientists, technicians and interpretive park rangers and when they return to their classrooms, share their knowledge with students who are the future stewards of America's national parks."
The workshop, recommended for fourth, fifth, middle and high school teachers, is 8 a.m. to 5:30 p.m. Sept. 14, 4:30 to 6:30 p.m. Sept. 17, 8 a.m. to 5:30 p.m. Sept. 21 and 4:30 to 6:30 p.m. Sept. 24.
Teachers interested in participating in the program should contact Amanda Rowland at 702-277-2770 or e-mail us. Space is limited.
The Parks Climate Challenge lesson plans and instructional videos are available online to teachers everywhere. Educators can use the free online resources to train themselves and replicate the Parks Climate Challenge model in their own communities across the nation. Learn more at www.parksclimatechallenge.org.
In addition to Lake Mead NRA, Apostle Islands National Lakeshore, Wisc., and Crater Lake National Park, Ore., also received grants from the National Park Foundation. The National Park Foundation thanks the Bayer USA Foundation and Inner Spark Foundation for their generous support of the Parks Climate Challenge program.
For more information on the National Park Foundation and how to support and protect America's national parks, please visit www.nationalparks.org.
-NPS-