Date:
September 4, 2015
National Park Service
U.S. Department of the Interior

LAKE MEAD NATIONAL RECREATION AREA News Release  
For Immediate Release: September 4, 2015
Release No.: 2015-60
Contact: 702-293-8691
FREE LOANER LIFE JACKETS AVAILABLE AT NORTH AZ TELEPHONE COVE ON LAKE MOHAVE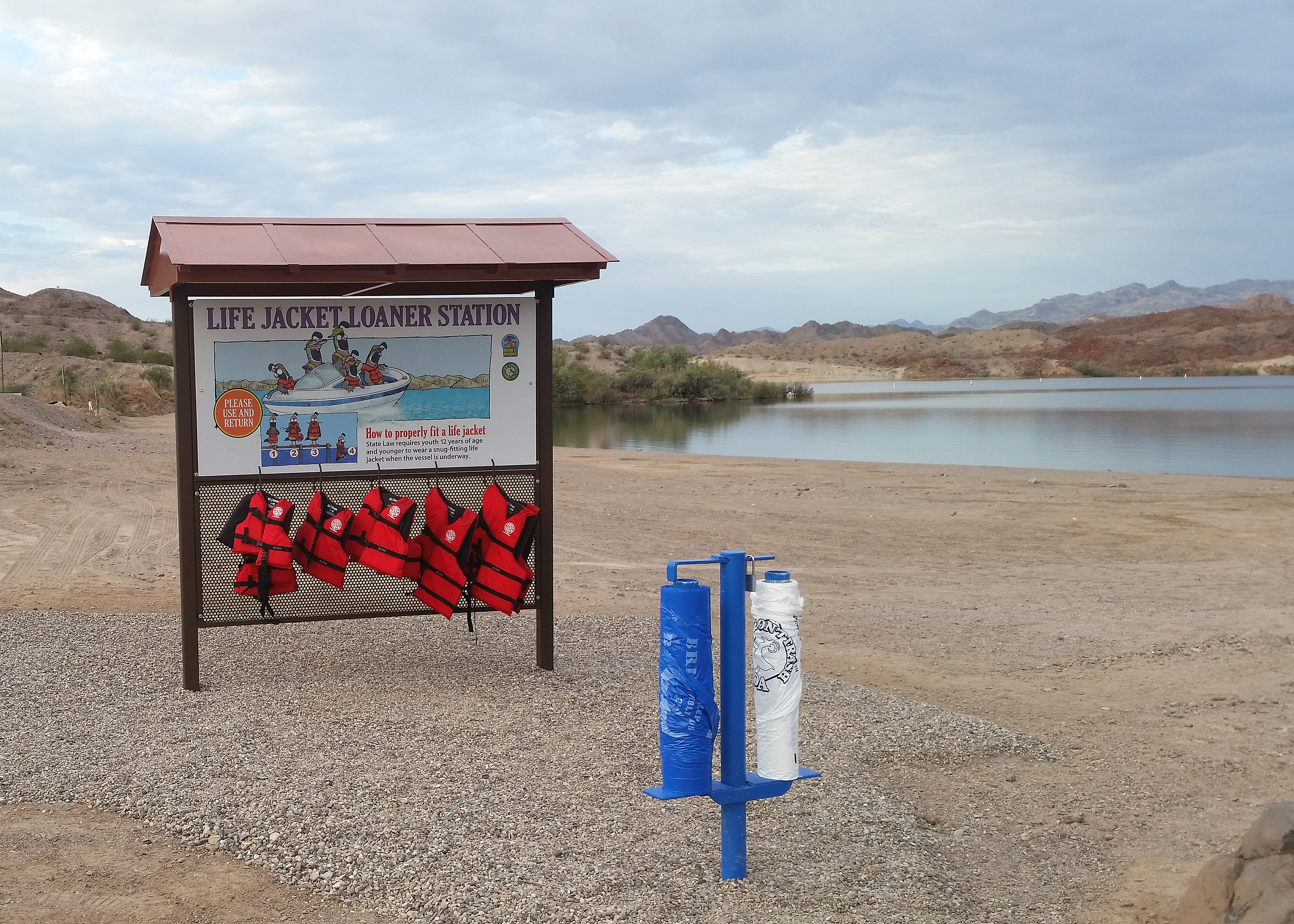 BOULDER CITY, Nevada – Arizona Game and Fish and the National Park Service have teamed up to save lives. A new life jacket loaner station has been installed at North Arizona Telephone Cove on Lake Mohave.
"Visitors can simply walk up to the station, select a life jacket and borrow it for the day at no cost while they're swimming at the beach," said Christie Vanover, park public affairs officer. "All we ask is that they return it when they're done so someone else can borrow it."
Life jacket loaner stations were placed at Boulder Beach on Lake Mead and Cottonwood Cove on Lake Mohave in 2013. The new station at North Arizona Telephone Cove was added in partnership with Arizona Game and Fish.
"Arizonans love the water, especially in the summer. We don't want a forgotten or improperly sized life jacket to turn an adventure on the water into a tragic event. Our intention is for anyone making use of our waters to use these PFDs to keep themselves and their loved ones safe," said Josh Hoffman, boat safety education coordinator, Arizona Game and Fish Department.
Visitors who don't wear life jackets can unexpectedly find themselves in life threatening situations while swimming in the lakes. In the past five years, 100 percent of drowning victims at Lake Mead and Lake Mohave were not wearing a life jacket or were not wearing one properly.
The life jacket loaner station kiosk explains how to properly fit a life jacket.
-NPS-