Date:
August 27, 2015
National Park Service
U.S. Department of the Interior
LAKE MEAD NATIONAL RECREATION AREA News Release
For Immediate Release: August 27, 2015
Release No.: 2015-53
Contact: 702-293-8691
LAUNCH RAMP CONSTRUCTION UNDERWAY AT LAKE MEAD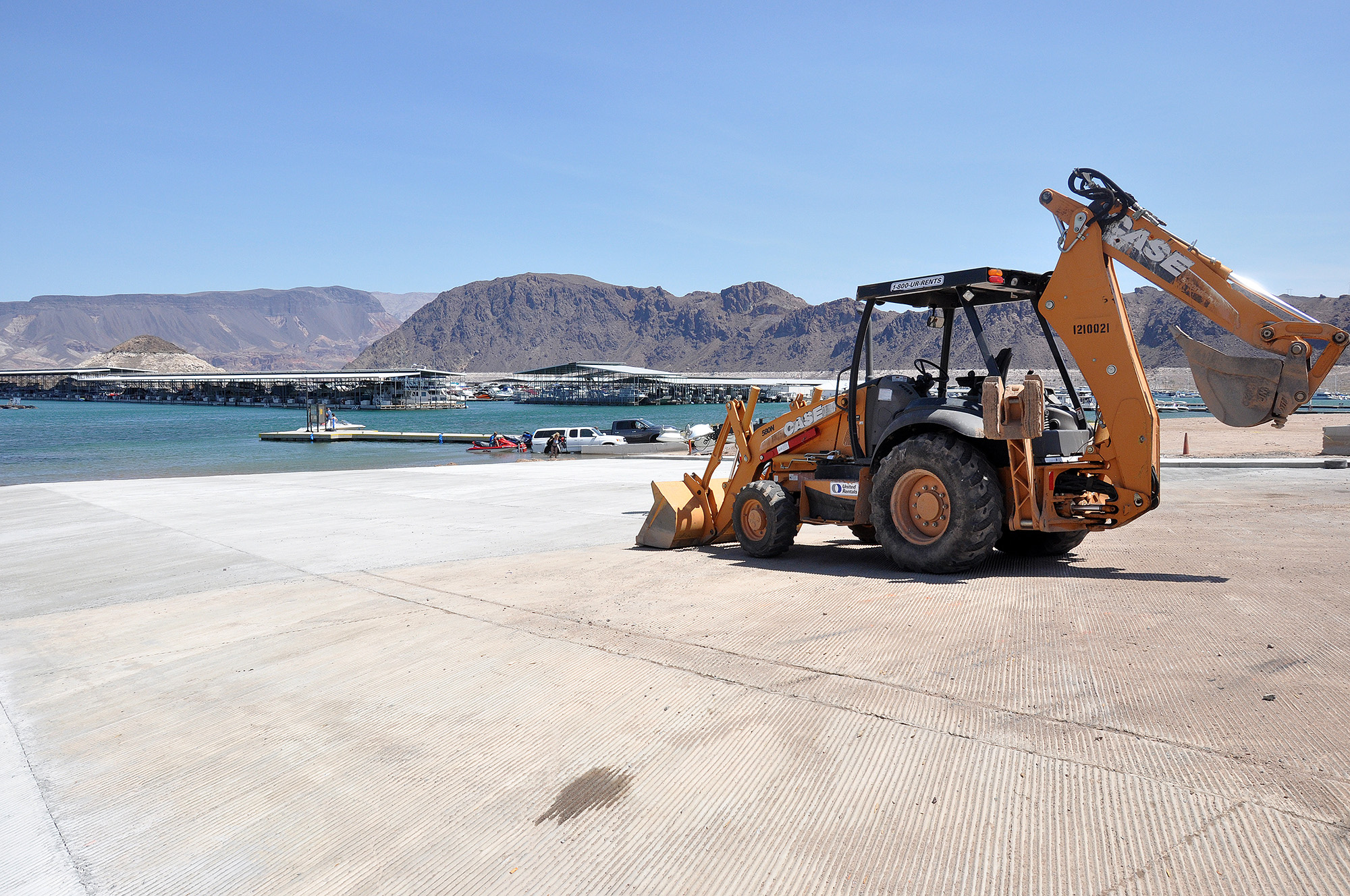 BOULDER CITY, Nevada –Launch ramp conditions at Lake Mead have improved significantly thanks to an ongoing $1.5 million construction project that began in late July.
The project involves underwater excavation, dredging, grading and construction of reinforced concrete ramps. The concrete ramps will extend down to the water's edge, and concrete panels or steel pipe mat will extend roughly six feet below the current lake water surface.
Construction is ongoing at five launch ramps, Echo Bay, Callville Bay, Hemenway Harbor, Temple Bar and South Cove. At least one lane will remain open at each ramp during construction. All interim ramps are in good condition with easy launch. Conditions can change daily. Please survey the area before launching to make sure it's suitable for your vehicle and boat.
At Boulder Harbor, which has a launch ramp down to an elevation of 1,060 feet, crews are dredging the harbor channel approximately 15 to 18 feet below the water surface. Navigational aids are in place to guide boaters around dredging.
All ramp work is scheduled to be completed by the end of September. Funding for the project was provided by fees collected at entrance stations and the Southern Nevada Public Land Management Act. The contractors are Catworks Construction from Battle Ground, Washington, and DH Ortega Construction from Show Low, Arizona.