Date:
April 26, 2017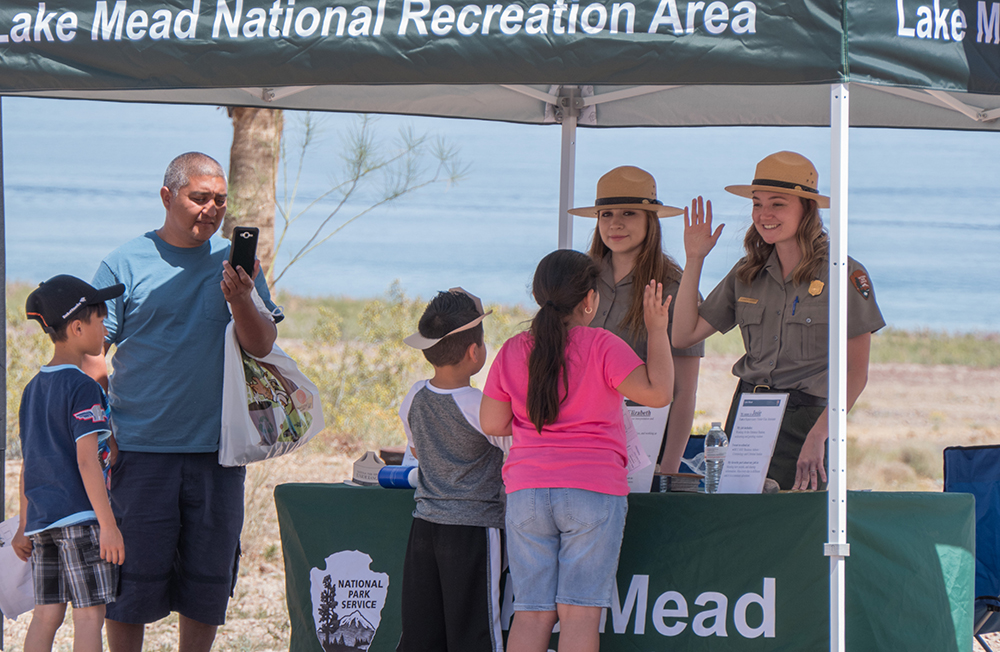 Lake Mead National Recreation Area swore in 270 junior rangers during National Junior Ranger Day April 15. Around 500 people attended the annual National Park Week event.
 
"We had the biggest variety of activities we've ever had and the largest attendance," said Elizabeth Skinner, Lake Mead National Recreation Area park ranger. "This year had a big focus on careers, and we had a lot of park scientists and partners helping so children and families could interact hands-on with real scientists in STEM (science, technology, engineering and math) fields."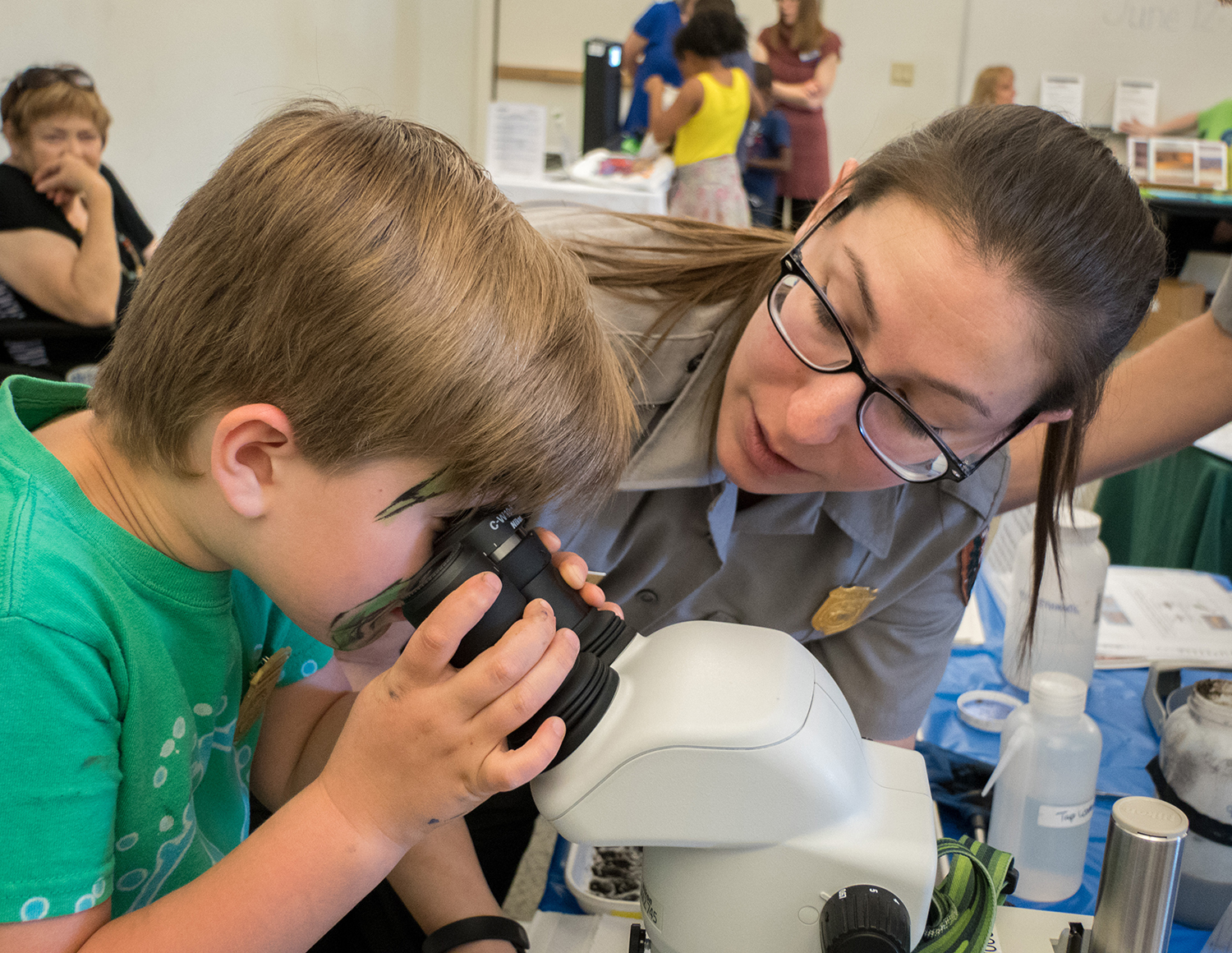 Kids of all ages were invited to participate in activity stations, including looking at plankton through a microscope, learning about bats, seeing how a remote-controlled underwater camera works, trying on firefighting gear, learning how to tell the age of a desert bighorn sheep, and so much more.
 
In all, more than 25 different activities were available. Fan favorites returning this year were live reptiles and K-9 demonstrations.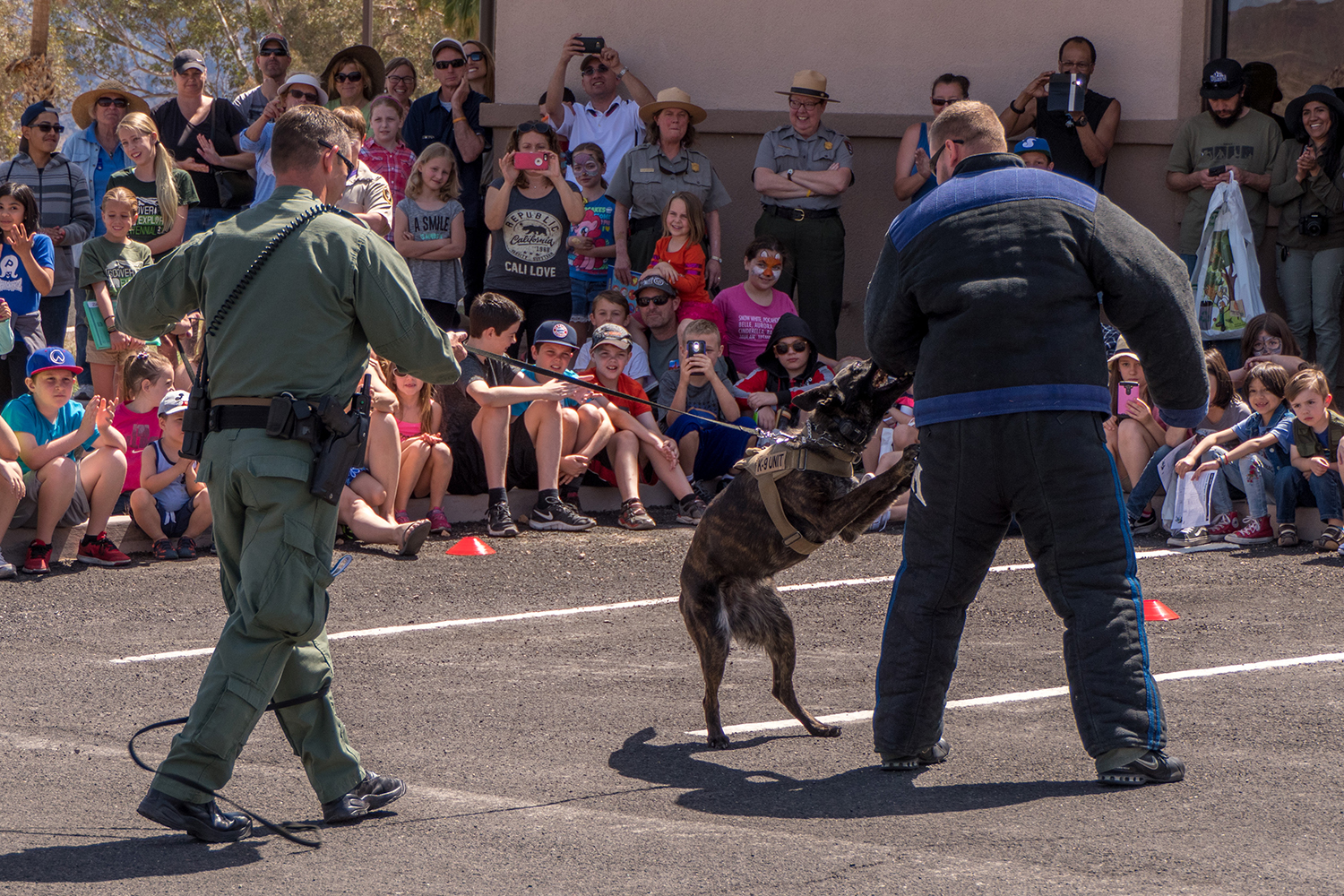 New this year were band jam sing-alongs with live music, face painting, using a solar telescope with the Astronomical Society and information sessions with special guests Tigran, an ambassador of the junior ranger program and Lake Mead Junior Ranger Tepha.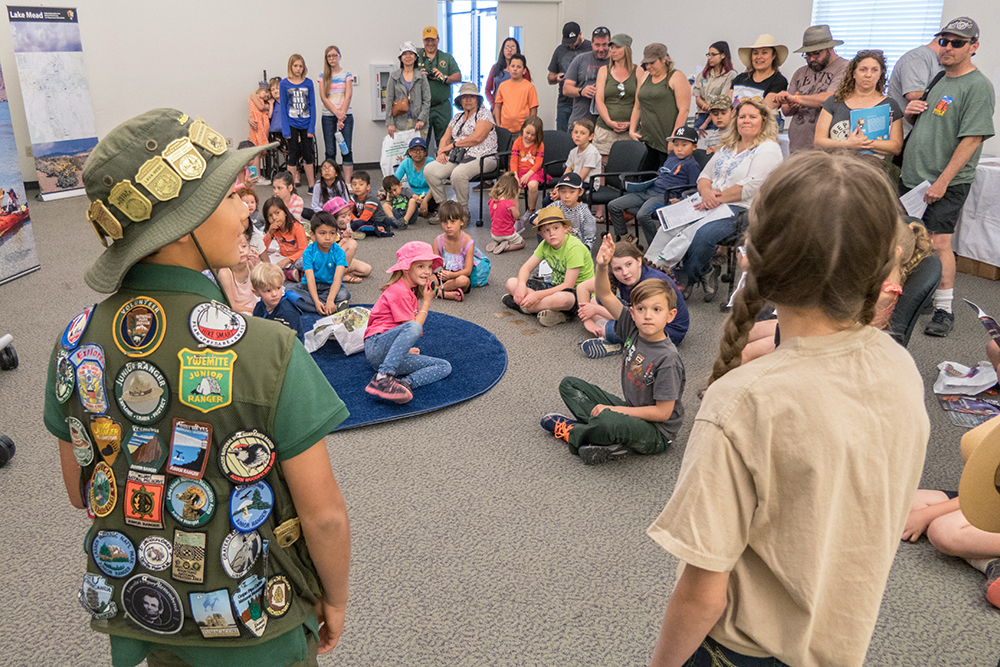 Tigran, who is now 12, earned his first junior ranger badge when he was five years old. Now, he has more than 70 badges. He's even been invited to the White House to help plant the White House Garden and has appeared as Trooper Tigran in the PBS cartoon Mack and Moxy.
 
During his presentation, he shared the experiences he's had a different parks, including his recent hike along Lake Mead's Historic Railroad Trail where he observed many Mexican free-tailed bats. He encouraged kids to discover different parks, stating that they are all special in their own ways.
 
After kids completed at least 10 of the available activities, they were sworn in as official Lake Mead National Recreation Area junior rangers and were presented with a ranger hat and badge.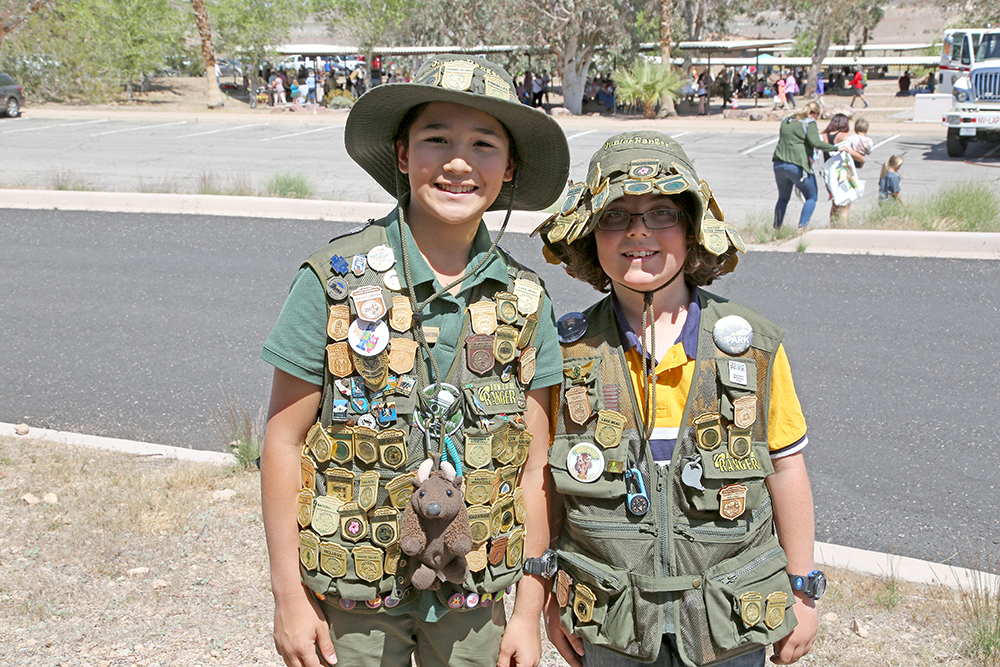 Loris, a young boy visiting from France who has quite a collection of badges, was excited when Skinner was able to swear him in as a Lake Mead Junior Ranger in French.
 
"D'etre un junior ranger, je promets de faire ces choses: de protéger, de respecter et de profitez de Lake Mead et d'autres parcs nationales …," said Skinner.
 
During Loris' most recent trip to the U.S., he earned his 42nd badge.
 
Along with all of the activities, kids could also meet mascots Smokey Bear, Mojave Max, Charlotte the Bark Ranger and Coastie the talking robot boat.
 
In addition to becoming a junior ranger, all fourth graders received an Every Kid in a Park pass that will grant them and three guests free admission to more than 2,000 federal public lands, including more than 400 national park units.
 
Educational outreach programs like Junior Ranger Day will continue throughout the year at Lake Mead National Recreation Area.
 
"It's the 101st anniversary of the park service, and this year, we're focusing on building engagement with park visitors and new audiences by offering activities like camping 101, so families can learn together how to plan for future adventures in a national park," said Skinner.