Date:
March 21, 2013
National Park Service

U.S. Department of the Interior
LAKE MEAD NATIONAL RECREATION AREA News Release
For Immediate Release: March 21, 2013
Release No.: 2013-13
Contact: Christie Vanover, 702-283-2344
BOULDER BEACH FISHING PIER TEMPORARILY CLOSED
BOULDER CITY, Nev. - The fishing pier located at Boulder Beach has been temporarily removed from Lake Mead because recent vandalism has made it unsafe for visitors.
Multiple portions of the railing are missing and there is a hole in the deck caused by a hot barbecue grill grate. Damages are estimated at around $6,000.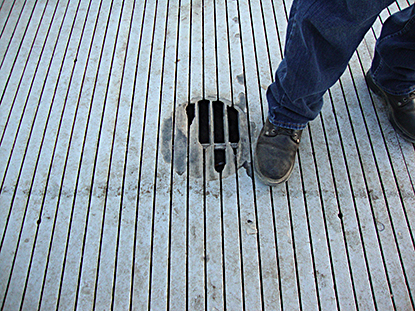 The pier is a popular destination for anglers at Lake Mead. Park employees are working to repair the damages and hope to be able to return the pier to the water before Memorial Day weekend.
The fishing piers at Willow Beach and Katherine Landing remain open. Fishing is also allowed from shorelines or boats. Popular fish found at Lake Mead National Recreation Area include largemouth bass, rainbow trout, striped bass, black crappie, channel catfish and bluegill.
For more information about fishing at Lake Mead National Recreation Area, visit https://www.nps.gov/lake/planyourvisit/fishing.htm.
-NPS-