Date:
June 17, 2013
National Park Service
U.S. Department of the Interior
LAKE MEAD NATIONAL RECREATION AREA News Release
For Immediate Release: June 17, 2013
Release No.: 2013-43
Contact: Christie Vanover 702-283-2344
ECHO BAY COURTESY DOCK MOVED TO LOW WATER RAMP
BOULDER CITY, Nev. – Because of a narrow channel near the main launch ramp at Echo Bay, officials at Lake Mead National Recreation Area are encouraging boaters to use the low water launch ramp.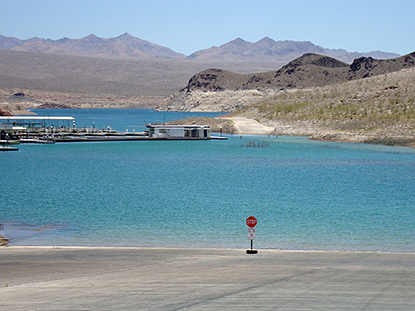 The main launch ramp remains open, but navigation is difficult because docks and anchors from the former marina have shifted with fluctuating water levels, creating a very narrow channel. Boaters who launch from the low water area will have an easier time navigating into the Overton Arm.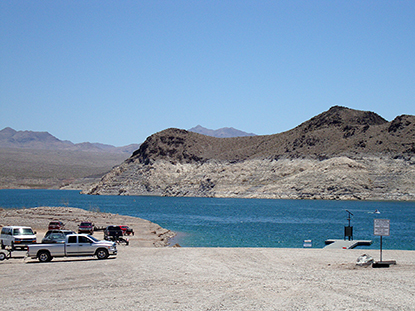 The courtesy dock at the main ramp has been relocated to the low water area for boater safety and convenience. Signs are posted in the area to help direct visitors to the alternate ramp.
-NPS-