Date:
September 22, 2015
National Park Service
U.S. Department of the Interior
LAKE MEAD NATIONAL RECREATION AREA News Release
For Immediate Release: September 22, 2015
Release No.: 2015-62
Contact: 702-293-8693
LAKE MEAD NATIONAL RECREATION AREA WELCOMES CENTENNIAL VOLUNTEER AMBASSADOR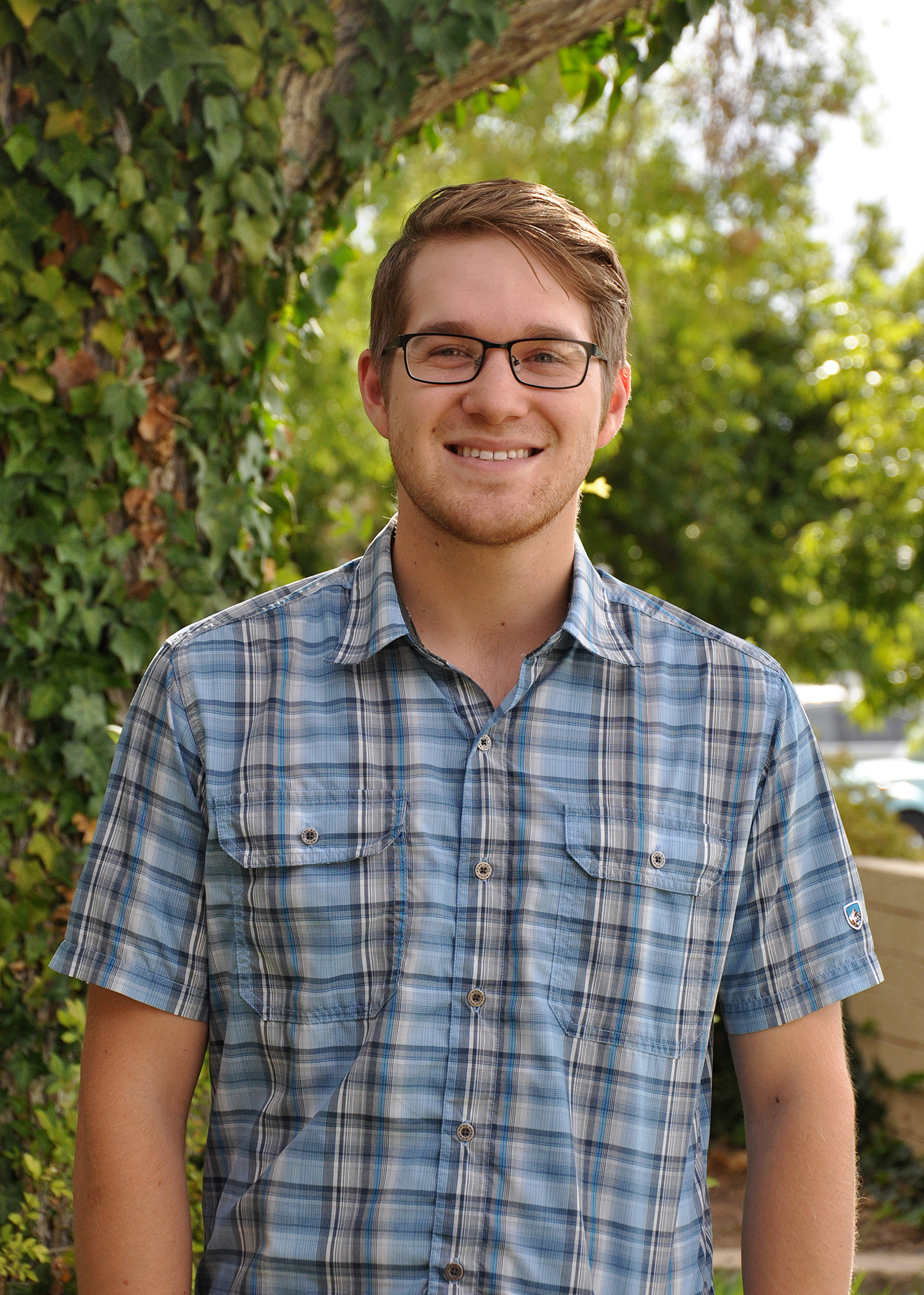 BOULDER CITY, Nevada –Lake Mead National Recreation Area was one of 70 national park units to be appointed a Centennial volunteer ambassador intern to help connect people to their national parks and public lands in support of the National Park Service's 100th anniversary in 2016.
Chris Mirque, a Michigan State University graduate, was selected to spend the next year introducing local communities to parks through volunteer group service opportunities, including the park's National Public Lands Day event Sept. 26.
Mirque has explored public lands across the country, but it was his time in Chicago that directed him toward this position.
"I found myself distanced from the big, open expanses of wild places I was accustomed to visiting," he said. "I grew to appreciate the smaller, urban green spaces and came to realize that there are probably countless people living in urban areas who never visit their local parks –or any parks at all.
"I want to find those people who have never been able to experience the outdoors and get them connected with local public lands," he added.
One of the ways he plans to do that is by working with local community groups. With their help, he will be coordinating fun, service projects to connect area youth to Lake Mead National Recreation Area.
Mirque, who also works with the Student Conservation Association and AmeriCorps, will also assist with the general day-to-day operations of the park's volunteer program office along with volunteer programs, such as Adopt-a-Cove and Trail Watch and large events and outreach.
"The National Park Service's Centennial celebration will focus as much on our future as on our past," said National Park Service Director Jonathan B. Jarvis. "We are excited that young people, including our Centennial Volunteer Ambassadors, are stepping up as the next generation of conservation leaders. I know this opportunity will enable them to form lasting connections to national parks and the natural world. I also know that their contagious passion will inspire many others to do the same."
The Volunteer Ambassador Program is a partnership between the National Park Service and the Student Conservation Association and supports the Department of the Interior's Play, Learn, Serve, Work Youth Initiative to expand educational, volunteer and career opportunities for millions of youth and veterans on the nation's public lands.
To learn more about the efforts of the Centennial Volunteer Ambassadors visit nps100sca.wordpress.com.
-NPS-