Date:
September 30, 2014
National Park Service
U.S. Department of the Interior 
LAKE MEAD NATIONAL RECREATION AREA News Release 
For Immediate Release: September 30, 2014
Release No.: 2014-75
Contact: 702-283-2344 
NPS RANGER NAMED NEVADA BOATING LAW ENFORCEMENT OFFICER OF THE YEAR 
BOULDER CITY, Nevada – National Park Service Park Ranger Marc Burt has been named the 2014 Nevada Department of Wildlife Boating State Law Enforcement Officer of the Year, marking the first time a National Service Park Ranger has received this award in Nevada. 
The National Association of State Boating Law Administrators presents this award in every state each year to a law enforcement officer who contributes significantly to boating safety.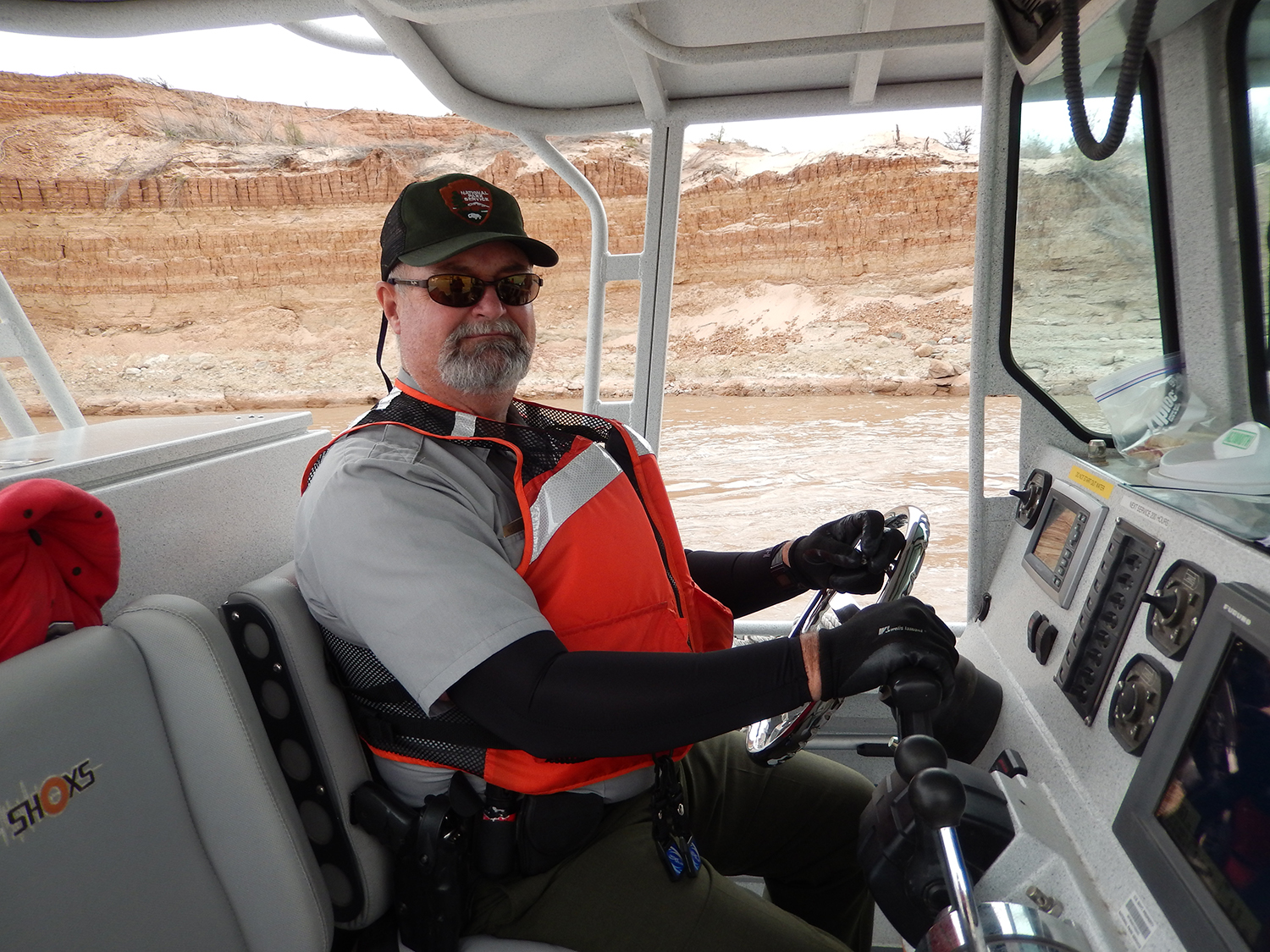 "It's a very prestigious award," said Burt. "I was very surprised and honored."

Burt began working at Lake Mead National Recreation Area in 1987. In addition to serving as Lake Mead NRA Park Boating Officer and responding to numerous search and rescues throughout his career, Burt provides training to law enforcement officers within the National Park Service, Nevada Department of Wildlife, Clark County Fire, Hoover Dam Police Department and Las Vegas Metro Search and Rescue. 
He has been a U.S. Department of Interior's Motorboat Operator Certification Course instructor and instructor trainer for this program since 1998. He also instructs and coordinates heavy weather and water search and rescue boating classes and facilitates the Boating Accident Investigation Course and the Seated Battery Boating Under the Influence Transition Training Course. 
"I was honored to nominate Marc. He's been an exceptional partner for boating safety in Southern Nevada," said David Pfiffner, Nevada's boating law administrator. "I've worked with him for two decades, and he is one of the most committed officers I have ever met." 
According to the award citation, Burt is recognized as "a subject matter expert, and his opinion is sought nationwide on patrol vessel design and specifications." 
Burt is now being considered for a regional award by a selection committee for the Western Region National Association of State Boating and Law Administrators. 
-NPS-