Safety in Wilderness Areas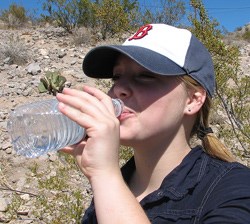 Always leave trip information with family or friends. This means your trip length, when you will return, and where you will be departing from in the park.
Take adequate provisions with you including food and water. Remember, you are in a desert and water is scarce. In addition, carry a basic first aid kit.
Before your trip, learn about the hazards you may encounter and take adequate precautions. Select appropriate clothing and equipment. Always hike with a companion.
Know your own limitations and the abilities and weaknesses of your hiking companions. Plan your route and rate of travel around the weakest member. Make sure that each member of your party knows what gear the others have packed.
Have an emergency plan. When journeying into the wilderness if an emergency arises, you may not be able to reach help in a timely manner. This means cell phones and radios may not work in rugged or remote parts of the park.
Know your location using a map, Global Positioning System (GPS) and/or compass. If you encounter trouble, do not be afraid to turn back. Be aware that trails, trail signs, and place signs may be missing due to vandalism or wash outs.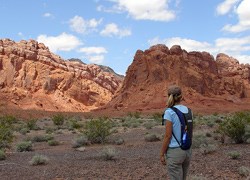 Please practice the principles of Leave No Trace
Plan ahead and prepare
Travel and camp on durable surfaces
Dispose of waste properly
Leave what you find
Minimize campfire impacts
Respect wildlife
Be considerate of other visitors
Last updated: February 28, 2015