Aquatic Dependent Birds
Long-term Limnological and Aquatic Resource Monitoring for Lakes Mead and Mohave
Category 5: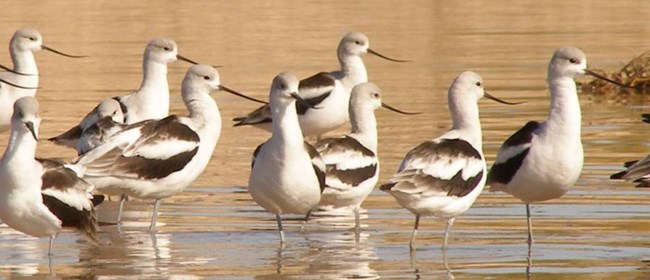 Lakes Mead and Mohave form dynamic ecosystems, in which birds play an important role both ecologically and recreationally. As significant regional aquatic habitats, Lakes Mead and Mohave support diverse populations of resident and migratory waterfowl, songbirds, shorebirds, passerines, and birds of prey. For example, cliff habitat near open water supported 52 peregrine falcons in 2008 and approximately 24 breeding territories (NPS; 2008 preliminary data), constituting the largest population in southern Nevada and northwestern Arizona. Large trees and cliffs along the shorelines of both Lakes Mead and Mohave annually support approximately 160 wintering bald eagles, providing a significant stop along the Pacific Flyway. The endangered southwestern willow flycatcher occurs along the shoreline of Lake Mohave and in the Virgin and Muddy River inflow areas to Lake Mead. Nearly 370 species of migratory birds have been recorded within the Recreation Area. Shorebirds include sandpipers, plovers, ibis, and others. Marsh birds include soras and rails. Waterfowl include ducks, grebes, coots, loons, and cormorants. Wading birds include herons and egrets. Birds associated with the open water include kingfishers, swallows, and terns. Birds of prey at Lake Mead include bald eagle, osprey, hawk, and owls. An aquatic bird-monitoring program has been in place at Lake Mead NRA since 2004. Through this program, more than 31,000 individual birds have been counted at Las Vegas Bay alone between 2004 and 2008 relating to the diversity of aquatic habitats to be found. Portions of Lakes Mead and Mohave, and their surrounding land areas are recognized as an "Important Bird Area (IBA)" by the Audubon Society.
Management questions best answered by monitoring:
What are the distribution, species composition, and abundance of shorebirds, wading birds, waterfowl, and other classes of birds? What are their status and trends?

Which bird species spend significant amounts of their life history locally or otherwise could be classified as resident species?

What is the status and trend of shorebird habitat? What are the conditions of foraging/nesting sites? What type and degree of disturbance is present?

What contaminants are present in bird tissues, such as eggs?

What is the feeding ecology (prey selection) of sentinel species (e.g., snowy plovers, bald eagles, and peregrine falcons) and what amount and type of potential contaminants are in these food sources?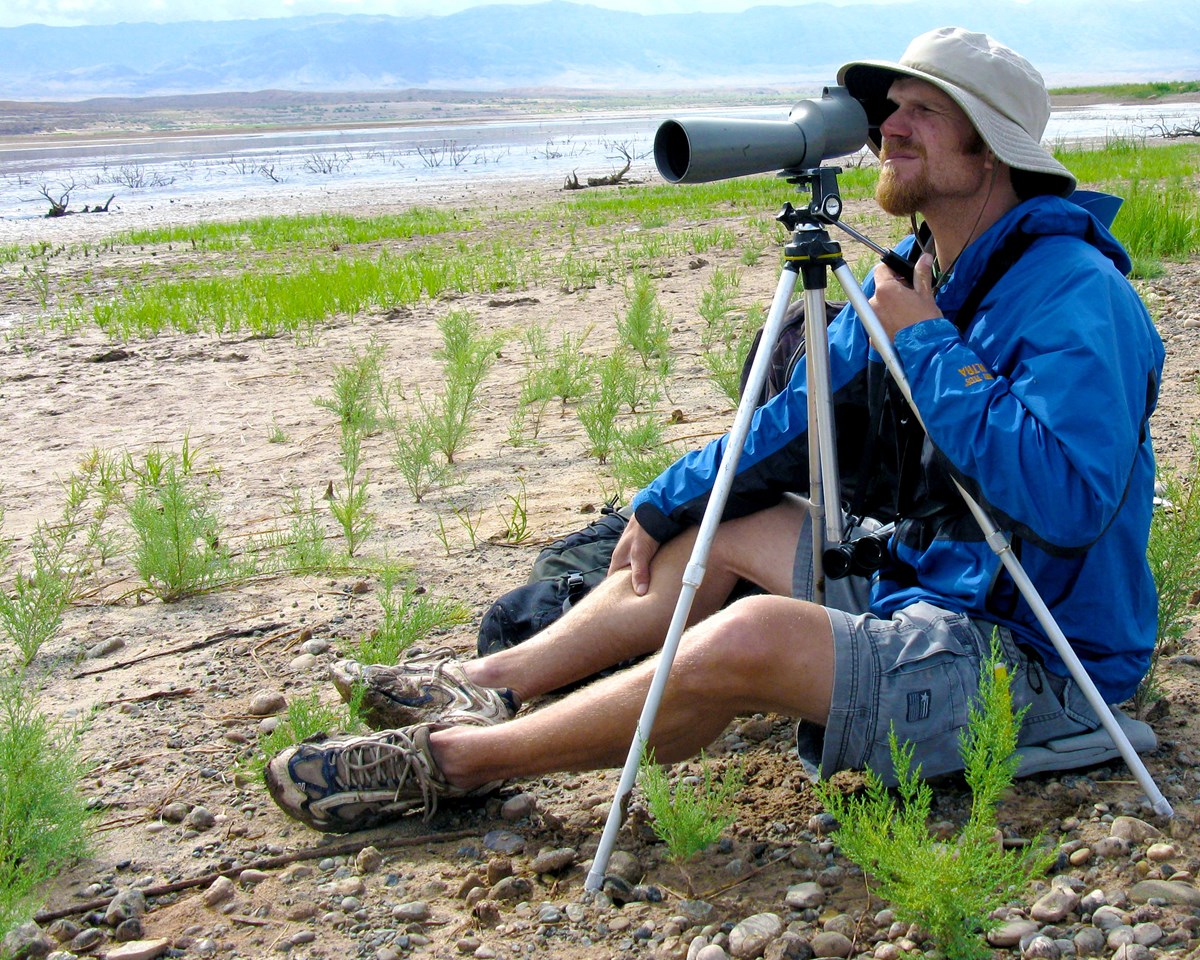 Management questions best answered by research:
What is the relationship between the food base that supports populations of shorebirds, wading birds, waterfowl, bald eagles, and peregrine falcon and contaminants?

What are the population dynamics of shorebirds and aquatic birds? Are the population abundances changing among shorebirds and aquatic birds? If so, are these changes corresponding to changes in habitat or other environmental factors?

What conditions put aquatic-dependent birds at risk from infection by pathogenic bacteria and viruses?

What are the migratory patterns and breeding distribution of wintering bald eagles or other sensitive species of interest to resource managers?

To what extent is reproductive success and health impaired by contaminants for wading birds, shorebirds, or other migratory birds? Which contaminants, if any, pose a risk to the public (i.e., human health)? Assess wintering bald eagles for contaminate burdens in tissues, and assess contaminants in eggs as well as impacts to reproductive success on breeding grounds (see also Category 3. Stressors).

What is the impact of tamarisk (and tamarisk loss due to tamarisk beetle) on breeding and distribution of aquatic dependent birds, particularly the endangered southwestern willow flycatcher or other special status species?
Last updated: February 28, 2015